'It's a toxic environment': The victims imprisoned at home as honour-based abuse reports surge in lockdown
Exclusive: National charity supporting victims reports 200 per cent surge in calls to helpline 
Maya Oppenheim
Women's Correspondent Comments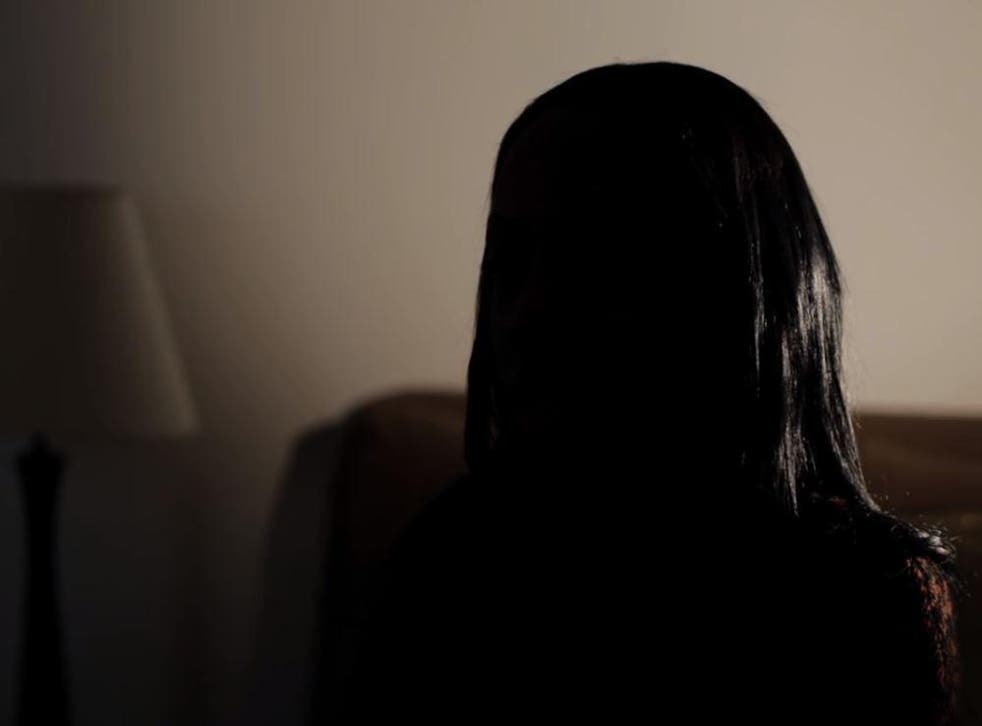 It was by email that Divya finally asked for help – she was scared her family would overhear if she made a phone call.
During lockdown she had been barred from contacting her partner, because her family didn't approve of him. They banned her from leaving the house alone, or speaking to anyone else. They took all electronic items from her. But finally, after persuading her family she needed a laptop for her studies, Divya managed to get in touch with Fedra.
Fedra is one of the helpline workers at Karma Nirvana, a national charity supporting victims of honour-based abuse, which has seen a 57 per cent rise in calls during lockdown. She said Divya, whose name has been changed to protect her identity, was one of the victims whose problems had been exacerbated by the restrictions on movement due to coronavirus.
"Divya entered into a relationship that was discovered by both her own family and her partner's family, both of whom disapproved of them being together. This caused family altercations within her own family and between the two families, escalating to police involvement. However, Divya remained within the family home during lockdown," Fedra told The Independent.
"She discussed fears of being caught whilst fleeing and what would happen if she was forced to return home, fearing an escalation of abuse. She discussed the detrimental effect of the abuse on her mental health, as well as not being allowed to speak to her partner."
Divya was able to flee her abusive family during the lockdown after gaining help from Karma Nirvana and the police and has now found secure accommodation where she is free and safe to contact her partner as she wishes.
Giving birth during the coronavirus outbreak

Show all 23
Karma Nirvana, which trains the police, NHS and social services on issues of forced marriage and honour-based abuse, experienced a 200 per cent surge in calls to its helpline during a six-week period from 16 March to 24 April compared to the same period leading up to it. The organisation had their busiest week of the year at the end of April, with more than 250 calls.
Honour-based abuse includes forced marriage, which sees girls taken abroad to be married off to strangers, coercive control, female genital mutilation (FGM), assault, threats to kill, attempted murder, and murder.
Natasha Rattu, Karma Nirvana's director, told The Independent the fact that honour-based abuse was spiking during Ramadan – normally a quiet time for victims coming forward – demonstrates what a "desperate situation" people are in.
She added: "The cases we are coming across tend to be more complex in nature. Victims of honour-based abuse are making plans to flee their abusive families and partners when the restrictions start to relax, but they don't know when that will be so everything is uncertain. Victims are very desperate.
"It is very similar to domestic abuse victims living with their abusers in the lockdown but honour-based abuse victims are often living with multiple perpetrators – their families. Ultimately, they now have exactly what they want, which is control over the victim. It is widely recognised that honour-based abuse and coercive control go hand in hand. If there was a legal definition for honour-based abuse it would be coercive control. The pandemic and the social restrictions create the perfect environment for perpetrators to have the ultimate control of the victim and that is why we are getting more calls to the helpline.
"It is important to recognise victims of honour-based abuse have additional barriers to getting help to other victims due to shaming and stigma in the community and the fact they tend to have multiple perpetrators – mothers, fathers, sisters, partners – controlling them. The Home Office campaigns have not amplified the experiences of honour-based abuse victims enough and we need to have a focused campaign to reach victims in communities where it is more difficult to come forward."
Ms Rattu said police have contacted her to inform her they have not been able to track down some honour-based abuse victims who were known to authorities before the lockdown.
She also said there had been a substantial drop in referrals of honour-based abuse from concerned professionals and this was most pronounced with teachers due to school closures – compounding the "invisibility" of victims.
Ms Rattu has heard of reports of forced marriages to men living abroad happening over Skype and via normal telephone calls during the lockdown, although her organisation has not personally helped anyone in such a situation. Advancing technologies provide "another avenue" to exploit a forced marriage victim, she said.
There is likely to be a spike in forced marriages when the lockdown travel restrictions are eased by the government and there will be many families currently planning forced marriages for later in the year, she added.
Legislation which made it illegal to force someone into marriage in England and Wales was introduced in 2014 and anyone found guilty of doing so can be imprisoned for up to seven years.
Farhana Raval, a forced marriage survivor, was coerced into a marriage on a family holiday to Bangladesh in the summer holidays when she was just 16.
The 36-year-old accountant, who says her case is typical of forced marriages still happening, said she did not know what was going on when the marital vows took place and her family barred her from going back to the UK until she was pregnant and past the time she could have an abortion.
Ms Raval, who divorced her husband eight years after they got married, told The Independent: "Being in lockdown in a situation where they are trying to force you into marriage would be really difficult. My period at home was really intense. School was my respite.
"Lockdown is really hard for honour-based abuse victims. You are in this intense family setting which is difficult at the best of times but now there are additional barriers to escape and seek help and intervention. Reactions are more extreme because lockdown exacerbates emotions. Things linger. There is no opportunity to get out and let things dissipate. It is a tense toxic environment.
"Also if you've got a boyfriend who your parents disapprove of, the chances of being found out in lockdown are much higher. The chances of getting caught living a dual life gets massively enhanced. You can't blend into a crowd and meet up with people that you otherwise wouldn't want your parents to know about and know they would disapprove of."
While the government has announced £76m to support domestic abuse and modern slavery victims, along with vulnerable children whose problems have been exacerbated during lockdown, it is not yet clear if any of that money going to helping victims of honour-based abuse.
Commander Ivan Balhatchet, National Police Chiefs' Council lead on honour-based abuse, forced marriage and FGM, said: "Since the UK government issued stay at home advice to residents in March reports of honour-based abuse have decreased. We know from our work with partners and charities that the Covid-19 restrictions significantly impact on the opportunities those vulnerable to honour-based abuse have to seek advice. The stay at home guidance provides perpetrators with a guise to further exert control."
He said police were striving to understand the "increased risks and barriers to seeking help in the current climate" and find ways to help victims safely access support to "escape a life of abuse".
A Home Office spokesperson said: "Honour-based abuse is devastating to victims and we are committed to eliminating it. The #YouAreNotAlone campaign highlights that those at risk of honour-based abuse should contact the Karma Nirvana helpline, which the Home Office continues to part-fund. This increase in calls to the hotline shows that potential victims are being reached and that they are getting the support and help they need."
Register for free to continue reading
Registration is a free and easy way to support our truly independent journalism
By registering, you will also enjoy limited access to Premium articles, exclusive newsletters, commenting, and virtual events with our leading journalists
Already have an account? sign in
Join our new commenting forum
Join thought-provoking conversations, follow other Independent readers and see their replies