Coronavirus crisis broadening gender gap and aggravating existing inequality, report finds
'Women are being more adversely affected, either because of their role as the primary carer of their children or because of the nature of the sectors they work in,' says expert
Maya Oppenheim
Women's Correspondent Comments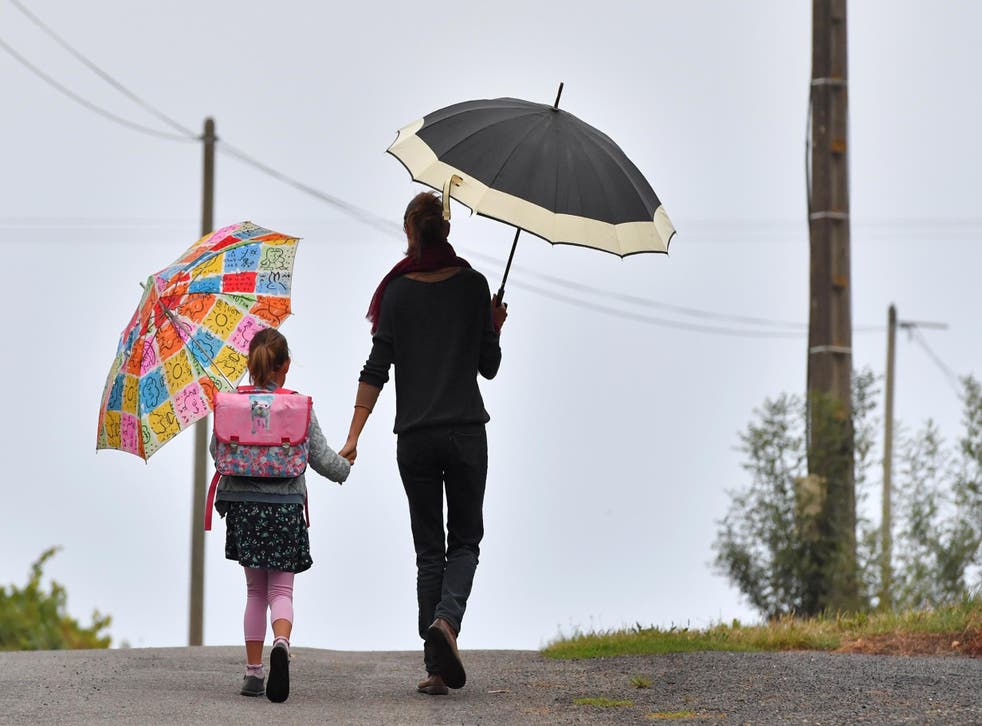 Women are enduring the economic brunt of the coronavirus crisis due to the pandemic broadening the gender gap and compounding existing inequalities, a study has found.
Turn2us, a charity that polled 2,014 working-age adults, found women's incomes are expected to fall by £309, which amounts to a nosedive of 26 per cent, in comparison to an 18 per cent fall of £247 in men's earnings.
Researchers at the charity, which tackles poverty, attributed this substantial disparity to the fact women are overpopulated in hospitality, leisure, tourism, and the arts – sectors that have been badly hit by the Covid-19 crisis, with thousands of workers being furloughed or laid off.
The survey found the coronavirus emergency has led to an increase to the gender pay gap of £62 a month, with the gap broadening in two-parent households where both parents are in work – where women report an average reduction in pay of £405 per month in comparison to £309 for men.
Sara Willcocks, of Turn2us, said: "The gender pay gap already leaves women with much lower lifetime income than their male counterparts. What we are seeing now with the pandemic is that women are being more adversely affected, either because of their role as the primary carer of their children or because of the nature of the sectors they work in.
Care home hit by coronavirus: A rare glimpse of life inside

Show all 18
"Many of the short-term responses to the crisis are welcome, but there must be a longer-term plan to close the financial gender divide. Without thinking now about issues that directly affect women's economic situations, there is a risk that the coronavirus will further exacerbate inequalities and push back women's rights. We urge the government to address this issue through practical policies such as mandatory gender pay gap reporting and increasing welfare benefits."
Single mothers were found to be dealing with some of the toughest financial difficulties because of the Covid-19 outbreak.
The proportion of single parent families expecting they will have £1,000 or less next month is 66 per cent – a substantial rise from 54 per cent in February before the lockdown was implemented.
This amounts to 1.2 million single parents foreseeing they will be forced to survive on £1,000 or less next month, while some 42 per cent of single parents report they expect to be living on less than £500 per month.
Some 90 per cent of single parents are women. Single mothers are overrepresented in precarious, low-paid jobs with zero-hour contracts that cannot be carried out from home.
Dr Mary-Ann Stephenson, director of Women's Budget Group, said: "Women earned less, owned less and were more likely to be living in poverty before the pandemic; this new data shows that they are now being hit harder by the economic impact of Covid-19. It can't be right that over 40 per cent of lone parents and their children will be living on less than £500 a week.
"Too many women are still falling through gaps in the social security safety net. The government has shown unprecedented agility within the social security system so far, but it needs to do more both to meet urgent needs in the short term and to ensure that this crisis doesn't further widen pre-existing inequalities."
Victoria Benson, chief executive at Gingerbread, a leading single parent charity, said: "We already know that single parents have been hit hard by the wide-ranging impacts of the coronavirus outbreak.
"For some, the financial repercussions have been devastating. Seventy per cent of single parents are working but many are in lower-paid jobs or rely on income from insecure work such as zero-hour contracts, which has meant that in many cases their income has simply stopped. In addition, schools are closed and children are at home, which means living costs have increased. With bills rising and income falling, single parent families are being pushed further into poverty."
A report by the Trades Union Congress (TUC) released in March found women work an average of two months for free each year due to the UK's gender pay gap, which is 17.3 per cent.
Register for free to continue reading
Registration is a free and easy way to support our truly independent journalism
By registering, you will also enjoy limited access to Premium articles, exclusive newsletters, commenting, and virtual events with our leading journalists
Already have an account? sign in
Join our new commenting forum
Join thought-provoking conversations, follow other Independent readers and see their replies