Court of Appeal rules Government cuts to legal aid for victims of domestic violence 'legally flawed'
'Today's judgement is important recognition of women's real life experiences of domestic violence'
Serina Sandhu
Thursday 18 February 2016 12:10 Comments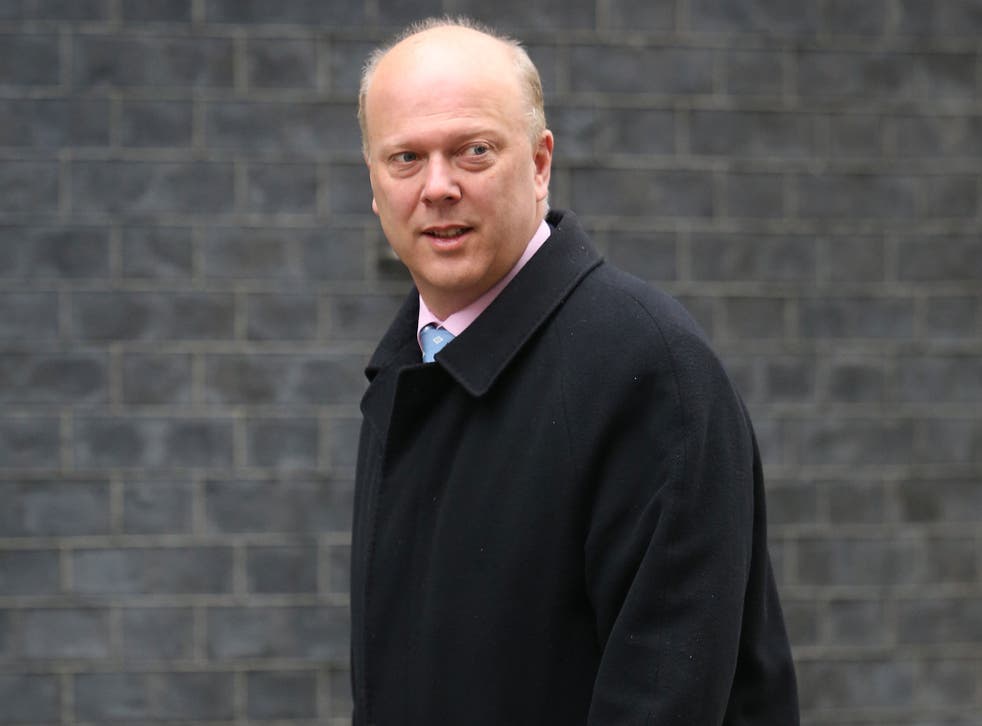 The Court of Appeal has declared that Government changes to the rules which allow victims of domestic abuse to obtain legal aid are legally flawed.
Campaigners welcomed the ruling and said it was an important recognition of "women's real life experiences of domestic violence".
One rule change stipulated that an application for legal aid could only be made if evidence of domestic violence had been given within a two-year period.
However, campaigners said this meant some victims were being turned away "at the first hurdle" because they lacked the required form of evidence. Women's Aid called it "grossly unfair".
Now, three judges from the Court of Appeal have ruled this change as "invalid".
Lord Justice Longmore, Lord Justice Kitchin and Lady Justice Macur also said changes which excluded financial abuse victims from legal aid were flawed.
The changes were made in 2013 by former lord chancellor and justice secretary Chris Grayling and were introduced as part of the Legal Aid, Sentencing and Punishment of Offenders Act 2012 (Laspo). The same year, the Government said it wanted to cut the legal aid bill in England and Wales by £350 million a year.
Thursday's ruling comes after the Rights of Women group appealed against the High Court judgement that upheld the changes as lawful in January 2015.
Emma Scott, the group's director, said in a statement: "For nearly three years we know that the strict evidence requirements for legal aid have cut too many women off from the very family law remedies that could keep them and their children safe.
"Today's judgement is important recognition of women's real life experiences of domestic violence and means that more women affected by violence will have access to advice and representation in the family courts."
The Law Society said it welcomed the ruling. Its president, Jonathan Smithers, said the cuts had resulted in "radical consequences for access to justice with the worst impact affecting the poorest and most vulnerable sectors of society".
"The harsh tests exclude victims from accessing legal aid for family law disputes against an abusive ex-partner or relative and are not what parliament intended. This ruling means that access to safety and justice will no longer be denied to the very people the Government expressly sought to protect with its amendments to the regulations."
A Ministry of Justice spokesperson said the department would consider the findings from the court.
"We are determined to ensure victims of domestic violence can get legal aid whenever they need it.
The spokesperson added: "We have made it easier for victims of domestic violence to obtain legal aid, by ensuring a broader range of evidence qualifies. This has contributed to a 19 per cent rise in the number of grants awarded."
Polly Neate, chief executive of Women's Aid, said: "This ruling will at last mean women and children get some protection in the family courts... The law has to recognise that abuse very commonly continues after the relationship has ended, so the 'two year rule' for evidence of abuse was grossly unfair. We applaud Rights of Women for this victory."
Additional reporting by PA
Register for free to continue reading
Registration is a free and easy way to support our truly independent journalism
By registering, you will also enjoy limited access to Premium articles, exclusive newsletters, commenting, and virtual events with our leading journalists
Already have an account? sign in
Join our new commenting forum
Join thought-provoking conversations, follow other Independent readers and see their replies