'Legally liable for battery': Two in ten women giving birth in pandemic felt forced into undergoing a vaginal examination
'Women are struggling, their mental health is in tatters, they are not okay. We have heard from far too many women who have given birth alone,' says campaigner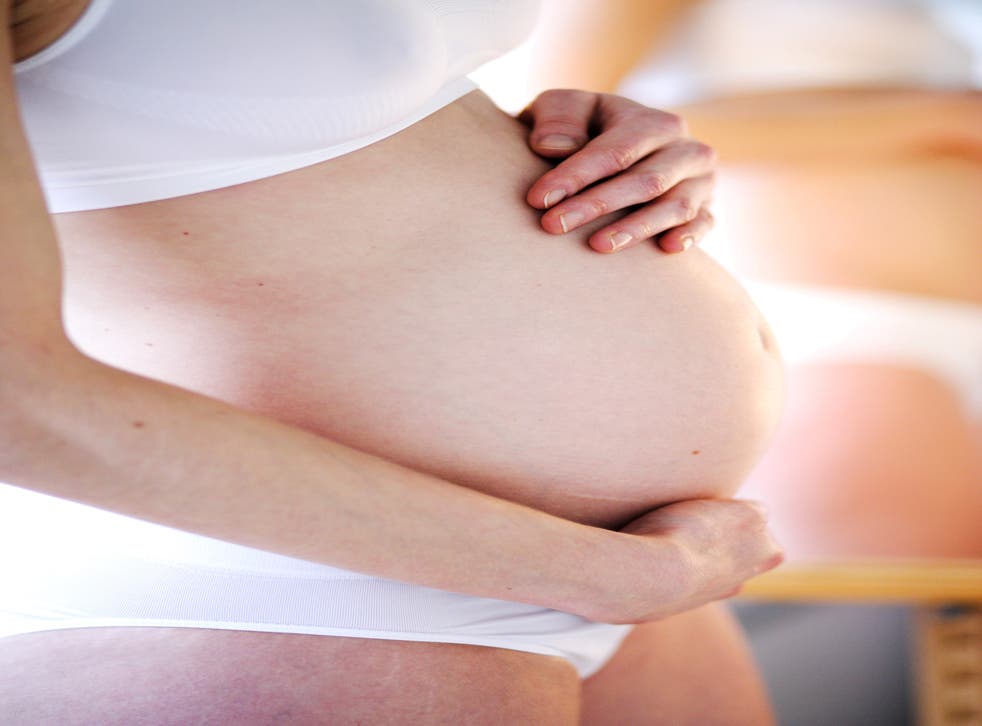 Two in ten women giving birth during the coronavirus crisis have felt forced into undergoing a vaginal examination while in labour, a major study has found.
Campaigners warn vaginal examinations infringe human rights and attribute there rising usage to pregnant women being routinely blocked from having their birthing partner present until they are in proper labour in the wake of Covid-19 restrictions.
Expectant mothers report feeling coerced into such examinations as they are eager to work out if they are in labour so they can be reunited with their partner.
The report, conducted by leading campaign group Pregnant Then Screwed, discovered nine in ten pregnant women say rules which block their partner coming to scans and labour are detrimentally affecting their mental health.
Researchers, who polled 15,233 women, found eight in ten who went through vaginal examinations did so to see if they were in established labour which would, in turn, permit their partner to be present.
Maria Booker, of BirthRights, which campaigns for respectful pregnancy care for women, said: "Women always have the right to decline a vaginal examination but it may not feel like that to a pregnant woman entering a maternity unit on her own to be assessed. If an individual feels coerced into this very intimate examination in order to be reunited with their partner, consent may not be valid and the healthcare practitioner may be legally liable for battery."
Some 77 per cent of pregnant women say their hospital has rules which block their partner from being there for the duration of labour - with a staggering 97 per cent of them saying such restrictions have made their anxiety relating to childbirth worse.
Joeli Brealey, founder and chief executive of Pregnant Then Screwed, said: "These figures demonstrate the pressure placed on pregnant women during this pandemic. They have spent their pregnancy scared for their safety, with medical studies showing that women in the later stages of pregnancy are more likely to become severely unwell if infected with Covid-19 and 57 per cent of pregnant women saying they feel unsafe at work.
"On top of this, they are being forced to attend scans and to endure early labour on their own, thereby increasing their anxiety and stress levels. Stress has been shown to have a negative impact on the health of a mother and her growing baby. The reality is these women are struggling, their mental health is in tatters, they are not okay.
"We have heard from far too many women who have given birth alone. They are desperately seeking support for the trauma that they have experienced. Labour involves life or death decisions, it involves being able to advocate for your wishes at a time where you have no voice, but instead, these women's partners are sitting in their cars, or pacing the street outside, completely powerless to help."
Ms Brealey said while it is "important" to make sure healthcare professionals and other patients are safe, research shows scant proof partners increase the risk of staff or other patients getting coronavirus if "precautions" are taken.
Over half of women polled said they do not think their baby has received the health checks they need, while over a third say healthcare they have received since childbirth has been poor.
Simon Stevens, the chief executive of the NHS, has been urged to think about the strain pandemic restrictions are exerting on the mental health of pregnant women and new mothers, in a letter penned by Pregnant Then Screwed and BirthRights.
The letter, which is signed by cross-party MPs, such as Andrea Leadsom, Stella Creasy, and Maria Miller, medical professionals, and charities, asks Mr Stevens to take action to make sure women and their partners are able to have "the birth they deserve" during the public health crisis.
It comes after The Independent reported nine in 10 women say their maternity choices were changed due to the coronavirus crisis.
Make Birth Better, a campaign group which polled 458 pregnant women for a report shared exclusively, say mothers-to-be have been forced to give birth without partners and have had less access to pain relief in the wake of the health emergency.
Half of those polled were forced to alter their own childbirth plans as a result of the Covid-19 outbreak – with experts saying pregnant women have endured "shocking" conditions while giving birth and women telling researchers they felt "devastated", "powerless" and "frightened".
Join our new commenting forum
Join thought-provoking conversations, follow other Independent readers and see their replies