Crickhowell: Jeremy Corbyn's economics guru condemns 'irresponsible' tax rebellion by 'offshore' Welsh town
Exclusive: Traders in the town are turning the tables by copying practices used by companies which pay little or no tax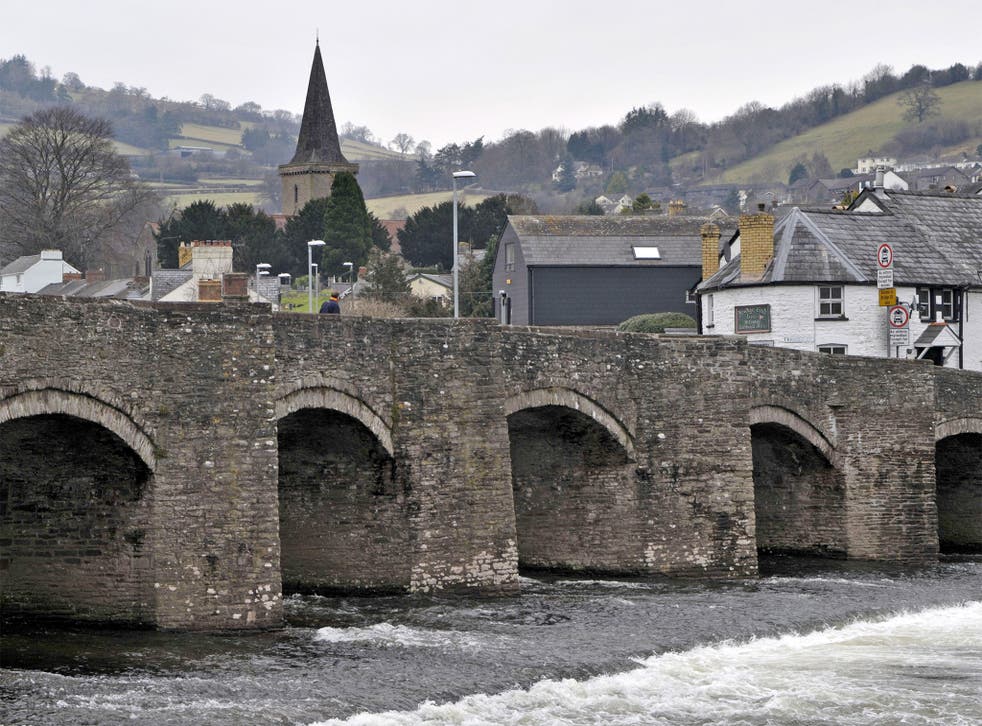 The "tax justice" campaigner behind Jeremy Corbyn's economic policy has condemned as "irresponsible" a rebellion by local traders in the Welsh town of Crickhowell who plan to employ the same offshore loopholes used by global brands to avoid paying tax.
The Independent revealed how independent traders in Crickhowell are turning the tables on the likes of Google and Starbucks by copying the accountancy practices used by multinational companies which pay little or no tax.
Tax experts are advising family businesses including the local smoked salmon smokery, book shop, café and bakery, on how they can exploit tax havens and create offshore subsidiaries in order to minimise their contribution to HMRC.
Participants in the experiment, being filmed for a BBC2 documentary, say their protest is designed to force the Treasury to adopt measures which will ensure a level playing field between large and small businesses.
Crickhowell has received hundreds of messages of support on social media, with campaigners in other towns planning to join the tax rebellion.
But Richard Murphy, the economist and tax expert who is credited as the creator of "Corbynomics", criticised the Crickhowell campaign. "This is an irresponsible stunt which actually places those involved at risk of an unforeseen tax bill and penalties from HMRC," he said.
"There isn't a level playing field and multinational companies are able to operate in a way which small individual businesses cannot."
Mr Murphy, whose plan to pursue an estimated £120bn lost each year through tax avoidance, evasion and uncollected tax debt was adopted by Jeremy Corbyn during his Labour leadership campaign, said he refused an approach to act as an adviser on the series.
"It is reckless and counter-productive. We don't want a lowest common denominator race to the bottom with more people refusing to pay tax.
"There are better ways of ensuring that multinational companies pay more tax. I hope the BBC has indemnified everyone involved because they could face an unforeseen tax bill at the end of it."
HMRC said the Crickhowell traders had met with James Harra, the Director General of Business Tax, to discuss George Osborne's latest crackdown on loopholes.
Their offshore tax avoidance proposals face close scrutiny however. A spokesman for HMRC said: "We will take a look at the Crickhowell plan and will make sure the correct amount of tax is being paid."
Companies that shift their profits overseas in order to avoid paying tax in the UK will now be subject to a 25% "diverted profits tax", or "Google Tax".
Companies that have an annual turnover of £10 million or more must tell HMRC if they think that their company structure could make them liable for the new tax, which has been structured to avoid hitting small and medium-sized businesses.
The spokesman added: "The Government has brought in all necessary measures, including the Google Tax, to ensure that multinationals cannot shift their profits elsewhere to avoid paying their share."
However the Welsh campaigners received widespread public backing for their plan to turn the protest into a nationwide rebellion. "If more towns did this the government would have to crack down," tweeted one supporter.
This week the Crickhowell community bought a historic pub from Punch Taverns for £500,000 which had been earmarked for a supermarket chain. Nearly 200 residents bought shares priced between £500 and £30,000 and the property will now be converted into flats above shops leased to independent traders.
5 tax avoiding companies in the UK

Show all 5
In the BBC film The Town that Went Offshore, due for screening next year, the traders examine the complicated tax structures used by Starbucks, which has paid just £8.6 million in corporation tax since starting up in the UK in 1998, and Caffé Nero, which has paid nothing since 2008, despite operating more than 500 UK outlets.
Caffe Nero has previously rejected accusations that its complex corporate structure involving various holding companies is designed to avoid corporation tax.
Register for free to continue reading
Registration is a free and easy way to support our truly independent journalism
By registering, you will also enjoy limited access to Premium articles, exclusive newsletters, commenting, and virtual events with our leading journalists
Already have an account? sign in
Register for free to continue reading
Registration is a free and easy way to support our truly independent journalism
By registering, you will also enjoy limited access to Premium articles, exclusive newsletters, commenting, and virtual events with our leading journalists
Already have an account? sign in
Join our new commenting forum
Join thought-provoking conversations, follow other Independent readers and see their replies