Criminals could be banned from drinking after they are released from prison
'At a time when prisons are full to bursting, expanding the channels back into custody even further seems frankly barmy,' says reform campaigner
Harriet Agerholm
Sunday 15 October 2017 15:50 Comments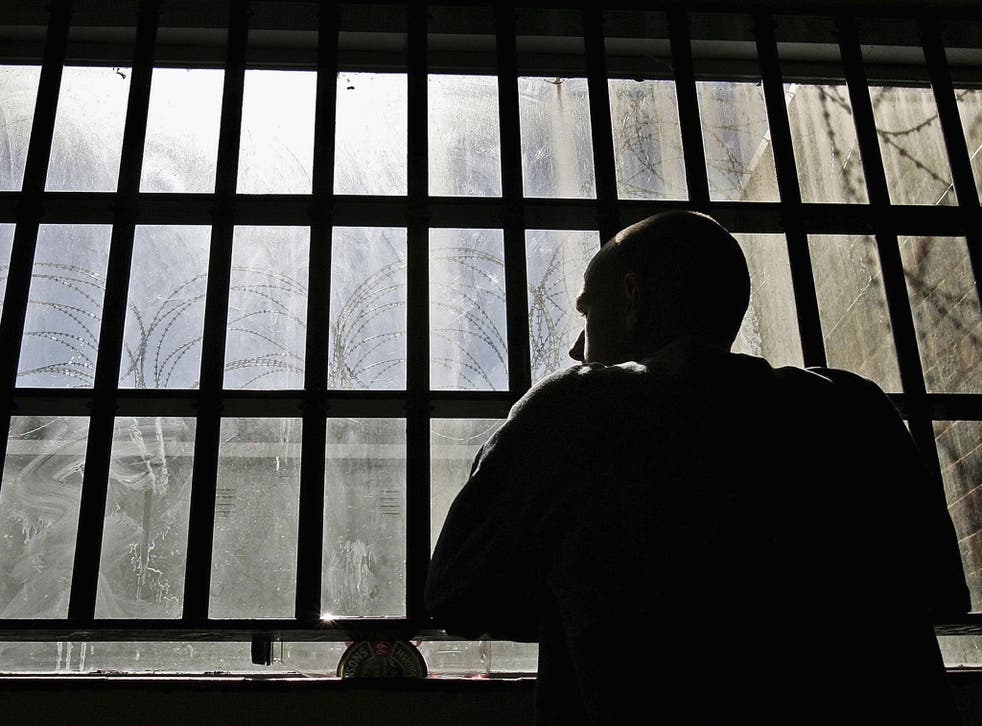 Former prisoners could be barred from drinking alcohol after their release from custody under new measures aimed at reducing reoffending rates.
The proposals would give probation officers across the country, the power to enforce tailored restrictions on criminals when they are released.
They would be allowed to ban prisoners from drinking alcohol, gambling or accessing online content. Breaching the rules could result in their recall to jail.
"We are committed to improving the supervision of those on probation and challenging offenders to reform and lead law abiding lives on release," said Probation Minister Sam Gyimah.
He said that the measures would help ensure more "intensive rehabilitation" took place in the community, adding they would help to "protect the public and tackle the issues that lead offenders to commit crime."
But prison reform campaigners condemned the move as "frankly barmy".
Shadow Justice Secretary Richard Burgon said the government's privatisation of the probation service had created a "crisis" in the sector and it was already failing to fulfil its existing duties.
"These measures will not address the root cause of this failure," he said. "In recent weeks the government has been forced to admit that it has handed tens of millions more to these failing private probation companies.
"This is further rewarding failure at a time when violent reoffending rates are up and as offenders struggle to get access to the basic services, such as housing and employment, needed to help them leave behind a life of crime."
UK news in pictures

Show all 50
He added that under a Labour government "no option will remain off the table" in restoring the probation service, including renationalising the sector.
The numbers of prisoners surged over the summer to a record 86,000, with projections that numbers could reach 88,000 by March 2022.
Prisons across the UK have experienced increased volatility in recent months, prompting growing calls for the Government to reduce the number of prisoners.
The Prison Governors' Association said a riot at high-security Long Lartin prison earlier this week should set "ringing alarm bells at the most senior level".
Inmates reportedly attacked officers with pool balls during the incident.
Responding to the new measures, Andrew Neilson, Director of Campaigns at the Howard League for Penal Reform, said: "At a time when prisons are full to bursting and the numbers of people being recalled behind bars are already rising fast, expanding the channels back into custody even further seems frankly barmy, The Ministry of Justice has clearly failed to think this one through."
He added that the criminal justice system was not the best place to treat alcohol and gambling addiction, and "misguided efforts" such as an alcohol ban would only set more people up to fail.
"Our prediction is that recalls will soar and reoffending will not fall [after the powers are granted to probation officers]. Instead, a criminal justice system that is eating itself will just get bigger and the crisis in prisons and probation will only worsen," he said.
Register for free to continue reading
Registration is a free and easy way to support our truly independent journalism
By registering, you will also enjoy limited access to Premium articles, exclusive newsletters, commenting, and virtual events with our leading journalists
Already have an account? sign in
Join our new commenting forum
Join thought-provoking conversations, follow other Independent readers and see their replies