Crufts 2016: Six dogs made famous through Instagram join 22,000 other competing canines
A dedicated Dogs Of Instagram stand gives visitors a chance to come face to face with pets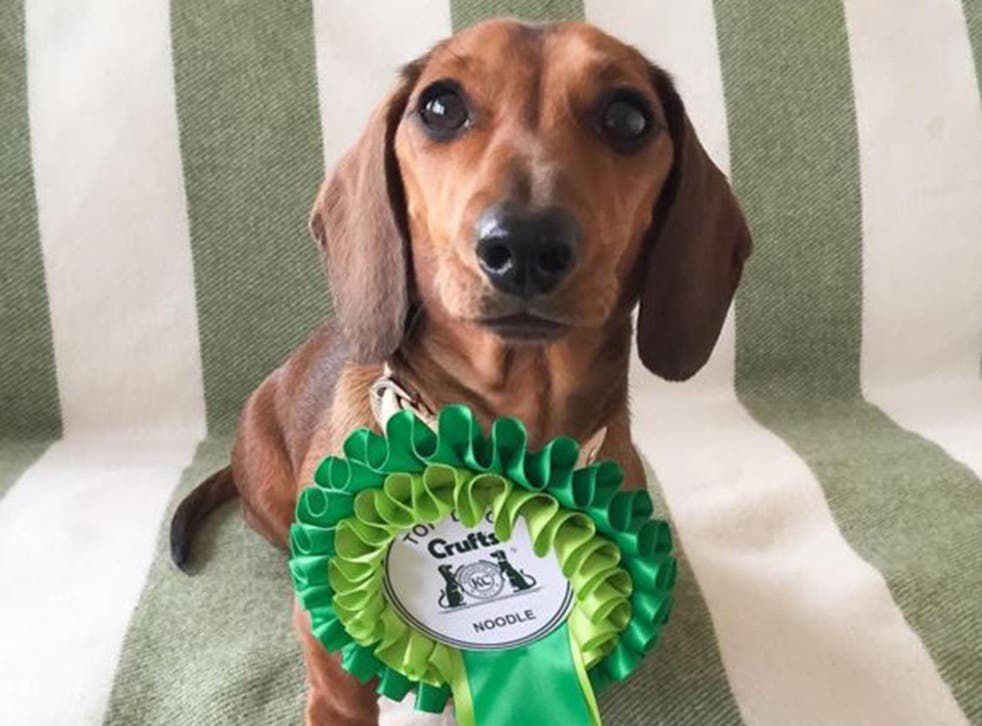 More than 22,000 dogs have begun arriving to compete at this year's Crufts show - including six made famous by their accounts on Instagram.
A dedicated Dogs Of Instagram stand at Birmingham's National Exhibition Centre gives visitors a chance to come face to face with pets with large-scale followings on the photo-sharing site.
Crufts' organiser, the Kennel Club, hopes the popularity of the dogs featured on the stand will also help to educate prospective owners about welfare issues.
Some of the Instagram "stars" - including a Pembroke Welsh corgi named Winston - have even been credited with reviving the popularity of their breed.
Lindsay Sanders, the owner of a miniature dachshund with more than 66,000 Instagram followers, said her two-year-old pet had received a warm welcome at Crufts from social media users familiar with his liking for bow ties and destroying boxes.
Ms Sanders, 31, from London, said she was pleased to be able to highlight educational issues surrounding the breed, and also raise funds for the Kennel Club Charitable Trust.
"What the Kennel Club have found is that Instagram is making the breed popular," she said.
Admitting she has been surprised at the level of public reaction to posts on the @brunotheminidachshund account, Ms Sanders added: "Sometimes I put up a photo and it's just a photo of him in our house and it gets thousands of 'likes'.
"A lot of people have bought tickets and been to see him and so far he seems to be enjoying himself."
Other dogs and their owners undertaking hour-long stints on the stand use the Instagram accounts @noodlethedachshund, @grrlgenius-, @Huskymika, @bluestaffy and @winnythecorgi.
PA
Join our new commenting forum
Join thought-provoking conversations, follow other Independent readers and see their replies