Crufts 2017: New row over animal welfare as pictures of dogs with flat faces emerge
Dogs have been bred to have flat faces and short muzzles which can lead to severe breathing problems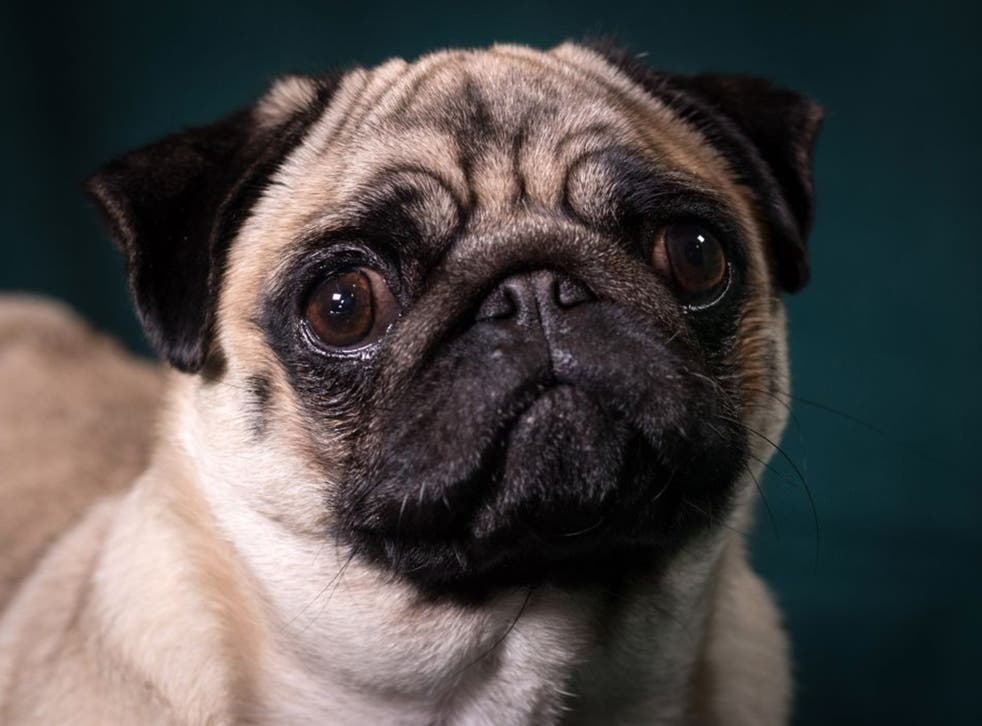 An animal welfare campaigner who photographed dogs at the Crufts dog show claims her pictures highlight dogs with faces and muzzles so flat and distorted by selective breeding that they have serious health problems.
Jemima Harrison, whose 2008 documentary Pedigree Dogs led to the BBC dropping its coverage of the show after 42 years, said some of the animals on display had such distorted faces they were struggling to breathe.
As the desire for small dogs has increased over the past 30 years, breeders have repeatedly crossed closely related animals to emphasise certain desirable features like short muzzles and flat faces which has caused catastrophic genetic problems as they become increasingly inbred.
Over the last few years, breeds such as French bulldogs, Pekingese, pugs and King Charles spaniels have been especially popular partially due to celebrity owners such as Lady Gaga and social media.
French bulldogs in particular, which are set to replace Labradors as the UK's favourite breed some time next year, are suffering from surging levels of brachycephalic obstructive airway syndrome which makes it hard or them to breathe, The Sunday Times reported.
On Friday, Crufts turned the heating off in the Birmingham NEC where it is being held, staff at the venue told The Times.
In addition to breathing problems, some dogs competing on what is known as "bad noses day" also often carry extra weight in order to achieve the desired traits of folded neck skin and chubby faces which means they are at risk of overheating.
UK news in pictures

Show all 50
Ms Harrison said she wants the public to stop buying "freakish" dogs, saying: "I am not seeking a ban, but the Kennel Club must rewrite its breed standards so that dogs with these un­natural flat faces just disappear."
The Kennel Club, which acts a regulator for the industry around dog breeding, shows and working trials, currently runs the Crufts show.
Bill Lambert, the club's health and breeder services manager, said it was not possible to diagnose problems from the pictures which Ms Harrison distributed among breeders.
He said: "Any dog that goes forward to best of breed has to go before a vet. "Our standards are clear that dogs must be fit for function, walk, breathe and see normally."
Join our new commenting forum
Join thought-provoking conversations, follow other Independent readers and see their replies