Government vows to 'strike back' if UK comes under cyber-attack as it boosts spending against online threats
Ministers fear society is increasingly vulnerable to attack, with the rise in the numbers of devices linked to the internet potentially giving hackers a soft target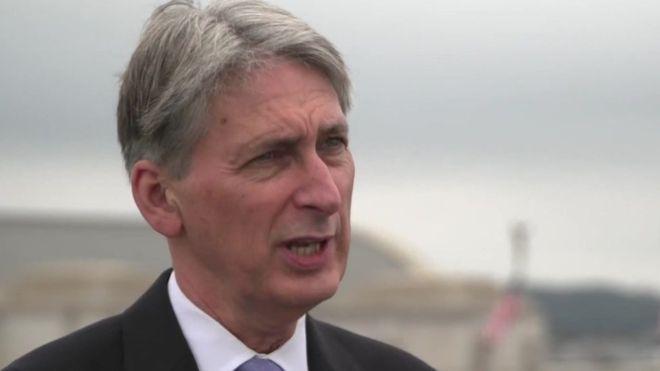 The UK will "strike back" if it comes under cyber-attack, Chancellor Philip Hammond has insisted, as part of a new announcement of measures aimed at protecting the Government, businesses and citizens from online threats including state-sponsored hackers.
Ministers fear society is increasingly vulnerable to cyber-attack, with the rise in the numbers of devices linked to the internet potentially giving hackers a soft target.
The new strategy, underpinned by £1.9 billion of funding, is aimed at bolstering defences but also involves significant investment in "taking the fight to those who threaten Britain", officials said, through law enforcement and measures to hit back at cyber-attackers.
Ministers did not specify which countries posed a cyber threat but the launch of the strategy follows Russia coming under suspicion about involvement in hacks aimed at Hillary Clinton's US presidential campaign and warnings from the head of MI5 about Moscow's actions.
The Security Service's director general Andrew Parker told the Guardian that Russia "is using its whole range of state organs and powers to push its foreign policy abroad in increasingly aggressive ways - involving propaganda, espionage, subversion and cyber-attacks".
The new strategy also aims at addressing concerns about the vulnerability of the so-called "internet of things" - networked devices including household appliances.
Experts have warned that many of those devices feature little in the way of security, making them easy targets for hackers, potentially opening a way into networks.
Cabinet Office minister Ben Gummer said: "No longer the stuff of spy thrillers and action movies, cyber-attacks are a reality and they are happening now.
"Our adversaries are varied - organised criminal groups, 'hactivists', untrained teenagers and foreign states.
"The first duty of the Government is to keep the nation safe.
"Any modern state cannot remain secure and prosperous without securing itself in cyberspace.
"That is why we are taking the decisive action needed to protect our country, our economy and our citizens.
"We can be proud that the UK leads the world in cyber security."
The National Security Strategy, published last year, categorised the threat of cyber attack as a tier one risk - the same as terrorism and global instability.
The Chancellor, who will formally launch the new cyber strategy in a speech in London, will warn how vulnerable society is to online attack thanks to the expanding range of connected devices, the continued use of old IT systems by many organisations in the UK and the ready availability of hacking tools.
The new plan involves:
- Strengthening the Government's own defences and helping industry protect critical national infrastructure such as transport networks and power stations.
- Investing "tens of millions" in law enforcement to target cybercrime.
- A new cyber security research institute bringing together UK universities to improve the defences of smart phones, tablets and laptops, potentially making password protection obsolete.
Mr Hammond will set out plans to work in partnership with firms such as internet security company Netcraft to develop better automatic defences to reduce the impact of cyber attacks through tactics such as stopping viruses and spam emails reaching their intended victims.
Ahead of the formal launch, Mr Hammond said: "Britain is already an acknowledged global leader in cyber security thanks to our investment of over £860 million in the last parliament, but we must now keep up with the scale and pace of the threats we face.
"Our new strategy, underpinned by £1.9 billion of support over five years and excellent partnerships with industry and academia, will allow us to take even greater steps to defend ourselves in cyber-space and to strike back when we are attacked."
Press Association
Join our commenting forum
Join thought-provoking conversations, follow other Independent readers and see their replies