British teenagers to be taught 'cyber curriculum' to defend UK against threat of hacking attacks
Isis-inspired hackers contributing to rising threat amid warnings over Russia and China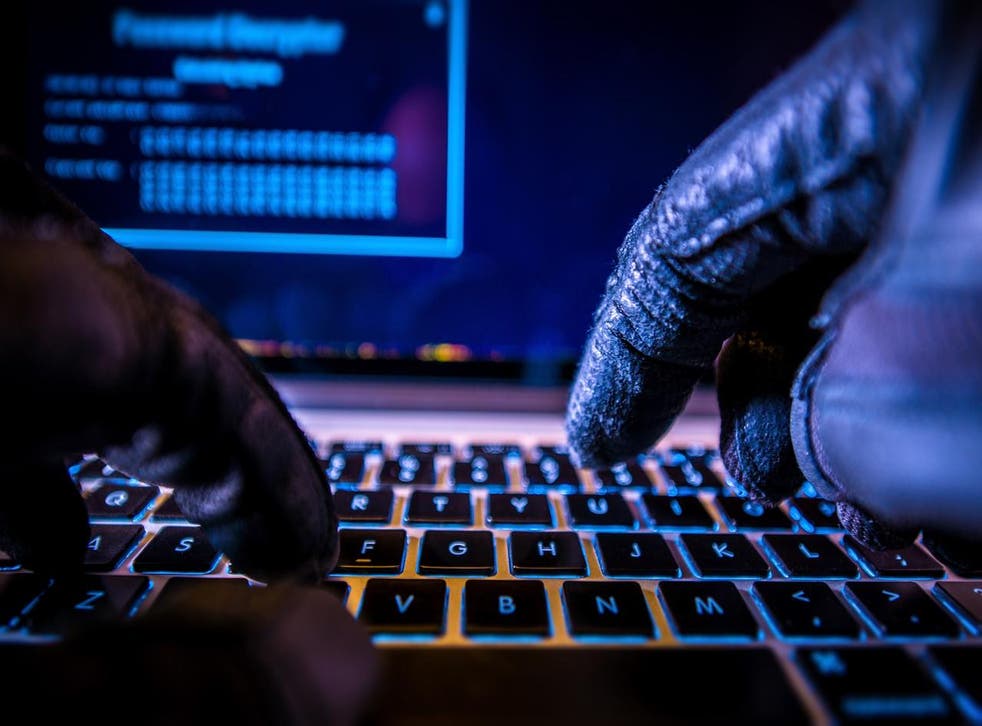 Thousands of British teenagers are to be given training in cyber security to boost the UK's defences against the rising threat of online attacks.
The new Cyber Schools Programme aims to teach pupils some of the skills they would need to help defend Britain's businesses and institutions against online threats.
Allegations of Russian interference in the US elections and continued "cyber warfare" and espionage from China have sparked fresh fears over the threat posed by hacking.
Isis and other terrorist groups have also invested in their own cyber branches, while Islamist hacking groups such as one that recently attacked a series of NHS websites have sprung up around the world.
The Government is now aiming to guard against a future skills shortage amid mounting concern over the damage hackers or terrorists could inflict on the economy and infrastructure.
Ministers are making up to £20m available for extracurricular sessions that will see expert instructors drafted in to teach, test and train selected teenagers.
A "cyber curriculum" will be drawn up to mix classroom and online teaching with real-world challenges and hands-on work experience.
The scheme, led by the Department for Culture, Media and Sport (DCMS), is aimed at those aged between 14 and 18, with a target for at least 5,700 teenagers to be trained by 2021.
Matt Hancock, the digital and culture minister, said: "This forward-thinking programme will see thousands of the best and brightest young minds given the opportunity to learn cutting-edge cyber security skills alongside their secondary school studies.
"We are determined to prepare Britain for the challenges it faces now and in the future and these extracurricular clubs will help identify and inspire future talent."
Participants will be expected to commit to four hours a week, with flexibility around exams and busier study periods, starting at 14 to complete a four-year course.
Older teenagers will be able to join at any point providing they meet the right criteria for the programme, which is being opened up for private bids ahead of a pilot launch in September.
The announcement came days after The Independent revealed that Islamist hackers linked to Isis carried out an attack on a series of NHS websites, exposing serious flaws in security systems meant to protect sensitive information.
Graphic images of violence from the Syrian war were put up on the sites by a group called the Tunisian Fallaga Team, which declared it was carrying out the electronic raid in retaliation to the West's aggression in the Middle East.
It is believed that patient data was vulnerable in the attacks, but initial checks do not indicate that any had been compromised.
The Tunisian group, as well as others including the Global Islamic Caliphate and Team System DZ, all connected to Isis, are said to carry out coordinated operations.
Sony Cyber Attack: The Worst Affected In Hollywood

Show all 13
As well as airlines and media companies, the groups had broken into the US Central Command's Twitter and YouTube accounts and had published personal details of retired US military personnel.
Isis' Syria-based hacking efforts were thought to be led by Junaid Hussain, a British-Pakistani militant who was previously jailed for infiltrating Tony Blair's accounts and posting personal information online.
The 21-year-old was killed alongside two other Isis fighters in an American drone strike that hit his car in Raqqa in August 2015.
MPs have warned that confidence in the Government's ability to protect Britain from high-level online attacks is being undermined by skills shortages.
The Public Accounts Committee warned last week the threat of electronic data loss from cyber crime, espionage and accidental disclosure has risen considerably in recent years.
GCHQ dealt with 200 national security incidents a month in 2015 – double the number it was handling in the previous year – and the number is expected to rise.
It has been scouting for new talent, with teenage girls invited to join a competition last month.
The National Cyber Security Centre was launched last year with a £1.9bn investment to counter the threats.
Additional reporting by PA
Register for free to continue reading
Registration is a free and easy way to support our truly independent journalism
By registering, you will also enjoy limited access to Premium articles, exclusive newsletters, commenting, and virtual events with our leading journalists
Already have an account? sign in
Register for free to continue reading
Registration is a free and easy way to support our truly independent journalism
By registering, you will also enjoy limited access to Premium articles, exclusive newsletters, commenting, and virtual events with our leading journalists
Already have an account? sign in
Join our new commenting forum
Join thought-provoking conversations, follow other Independent readers and see their replies