Cycling safety: Riding the 'Tour de Chance' – and living to tell the tale
Simon Usborne
Wednesday 08 February 2012 01:00 Comments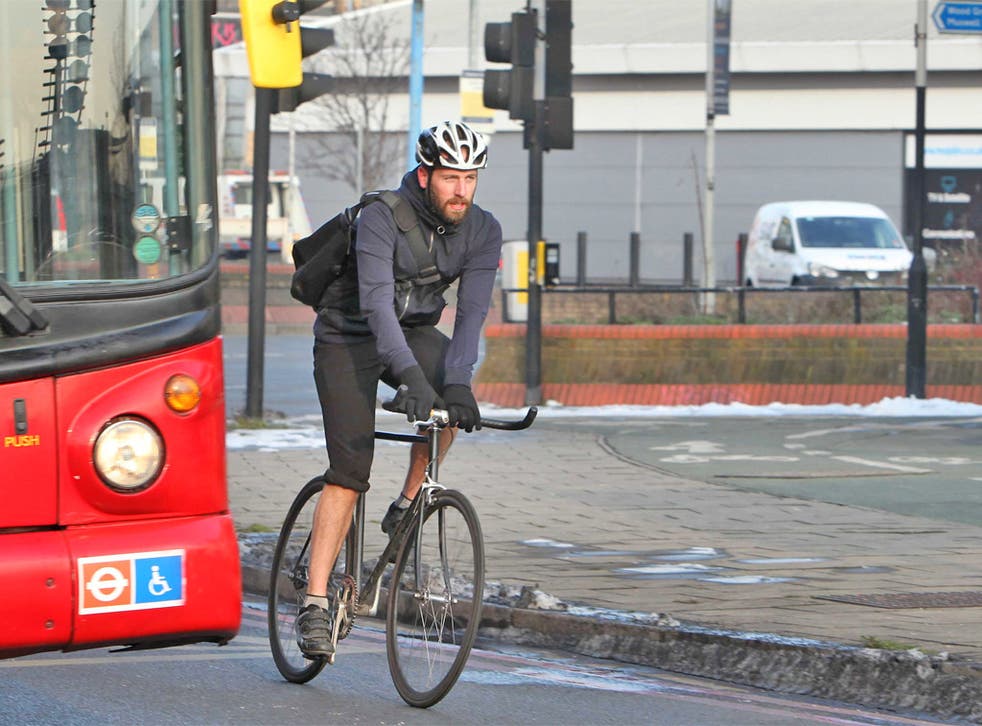 All cyclists have them – those junctions that even confident riders approach with racing hearts. There are hundreds in London and yesterday the Mayor's transport office named the first 14 intersections it plans to make safer.
Seven are scattered across central London, but the other half are around a one-way system in Tottenham, north London. So I jumped on my bike to do laps of what looked on the map like the Gyratory of Doom.
My "tour de chance" starts on the A10, one of those arteries clogged with oil and frustration of which London has so many. It runs from the City north to Cambridge. At Tottenham, it crosses the A503, a feeder for the M11, and several other main roads in a 1.3-mile loop that surrounds a retail park. I join the A10 from the Seven Sisters Road and get on the Tottenham square-about, heading clockwise.
I pass two of the junctions Transport for London is reviewing without realising. Neither appeared exceptional. Crossing two lanes, I stick out an arm and, more importantly, flick my head repeatedly to the right like a breathless swimmer to make eye contact with drivers. All OK. But then I turn right on to Monument Way, whose three lanes feel like a motorway. As I try to cross the torrent, a van driver revs his engine and shows no sign of letting me merge.
But I hold my line and speed and make it to the right turn at Hale, having ticked off five danger junctions. I negotiate the final two without a problem, looming buses notwithstanding, and complete a lap. I have survived. "Death junctions" like these are busy and noisy and intimidating – and any attempt to improve them is welcome – but with practice, confidence and advice (hold your line, have speed, look everywhere and put your brain in top gear) cyclists should not be too scared to ride anywhere. They're our roads, too. Let's improve them and the safety of all road users, but let's not be pushed off our bikes by fear.
Register for free to continue reading
Registration is a free and easy way to support our truly independent journalism
By registering, you will also enjoy limited access to Premium articles, exclusive newsletters, commenting, and virtual events with our leading journalists
Already have an account? sign in
Join our new commenting forum
Join thought-provoking conversations, follow other Independent readers and see their replies