Former Daily Telegraph journalist 'spied for Communist Russia'
It is claimed younger colleagues gave David Floyd the nickname 'Pink', because he was the newspaper's communist affairs correspondent, without realising he had once spied for Soviet Russia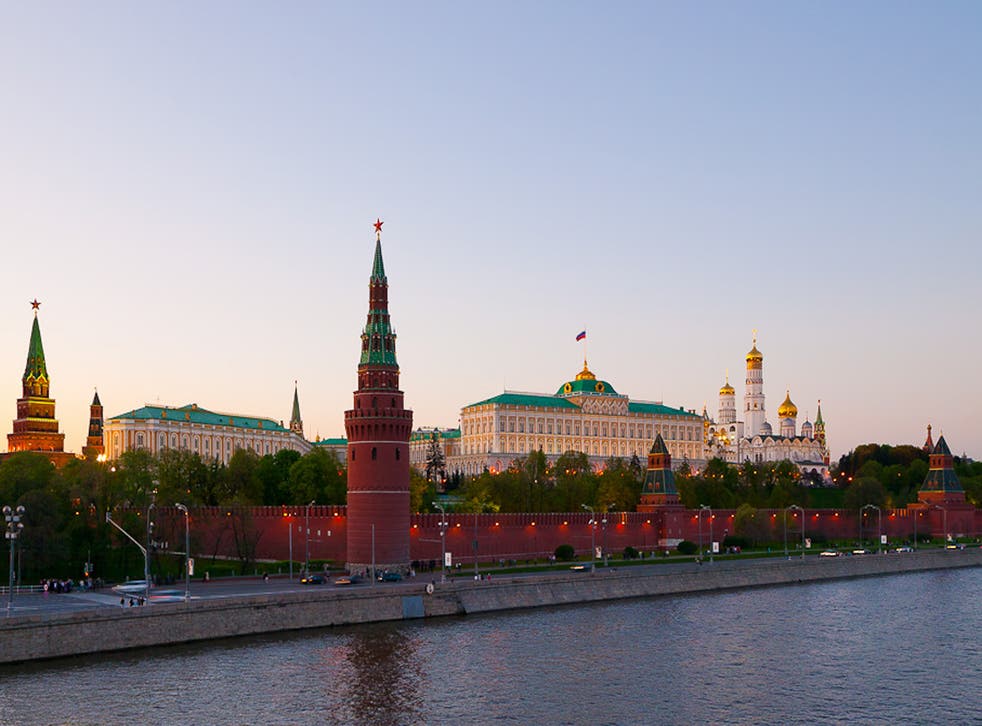 A former Daily Telegraph journalist spied for Communist Russia, it has been alleged.
David Floyd spent nearly 30 years as the right-wing newspaper's communist affairs correspondent.
But it is now claimed that before joining the Telegraph in the early 1950s, Floyd had passed information to the Soviets while working in Moscow as a diplomat between 1944 and 1947.
The revelations come days after Labour leader Jeremy Corbyn accused the Telegraph and other newspapers of "going a little bit James Bond" in the way it was reporting the allegations he had met a Czech spy in the 1980s.
Writing in The Sunday Times, the historian Jeff Hulbert, who uncovered secret Foreign Office documents about the Floyd case, said there appeared to have been a cover-up after the Oxford graduate confessed to spying in 1951.
Despite having a clear confession, the Director of Public Prosecutions is said to have declared that the evidence was "clearly insufficient" to support a criminal case.
Instead, Mr Hulbert reports, within a year of Floyd returning from a diplomatic posting to Belgrade in disgrace, he had been given the communist affairs correspondent job by The Daily Telegraph's deputy editor Malcolm Muggeridge, who had worked for MI6 during the Second World War.
Mr Hulbert suggested that the British might have wanted to hush everything up because weeks before Floyd confessed, the "Cambridge spies" Guy Burgess and Donald Maclean had fled to the Soviet Union.
The defections had left the US intelligence agencies "highly disturbed" and demanding the British "clean house".
Revealing another British turncoat, this time an Oxford graduate, might have been seen as embarrassing and damaging to the "special relationship".
Floyd's case, Mr Hulbert said, was potentially all the more embarrassing because the British seem to have sent him to Moscow without having bothered to vet him properly.
Had they checked, they would have discovered that as a student in the 1930s he was secretary of the Oxford University branch of the Communist Party.
While at Oxford, Mr Hulbert said, Floyd met Arthur Wynn, who would go on to have a distinguished civil service career but would be unmasked, after his death, as KGB "Agent Scott", the man who recruited Oxford students as Soviet spies.
Floyd married Joan Dabbs, a fellow Oxford communist, in 1939, but he was still sent to Moscow in 1944 as a translator for the wartime British military mission to the Russian capital. Later Floyd, a fluent Russian speaker, worked at the British embassy.
When his spying was finally detected, Britain's then Foreign Secretary Herbert Morrison is said to have scribbled in despair across one secret memo: "Why must we employ such doubtfuls?"
Mr Hulbert reported that it was only in 1950 that the Foreign Office realised it had never done background checks on Floyd, who had been hired on a temporary basis.
The secret files reportedly show this happened after the alarm was raised by chance when an Oxford graduate working in the Ministry of Defence recognised Floyd and remembered he had been a student communist.
Jeremy Corbyn hits back at communist spy claims
Floyd, by now based in Belgrade in what was then communist Yugoslavia, was investigated, but, perhaps incredibly, cleared.
His student radicalism was reportedly dismissed as "youthful indiscretion". Mr Hulbert said one senior colleague assured others that Floyd was "a simple person who could not possibly conceal a double loyalty."
Mr Hulbert added it was not entirely clear why Floyd then confessed about a year later to passing what he insisted had been "very low-grade" secrets to the Russians between 1944 and 1947.
One possibility seems to have been that in the hue and cry following the Burgess and Maclean defections, Floyd feared that Russian agents – who had approached him in Belgrade – might abduct him and take him to the "safety" of Moscow.
The historian quoted a "top secret" Foreign Office summary as saying: "Mr Floyd claims that he has turned King's evidence because he had come to the conclusion that he was unfitted to remain in the foreign service and it was the honest thing to do.
"He has also been influenced by the Maclean and Burgess episode. There is also an indication that he was frightened that the Russians might kidnap him."
The documents also say Floyd may have become disillusioned with communism and "sincerely repentant". He is said to have given a statement declaring: "I wished to make a 'clean breast' of the affair so that I might eventually begin life anew with a clear conscience."
In this, the British appear to have been keen to help him, rather than prosecute him.
Despite declaring himself "greatly distressed" to learn of Floyd's spying, Sir Charles Peake, the ambassador in Belgrade, reportedly lent his wayward subordinate the use of his country cottage while he sorted himself out.
At about the same time, Mr Hulbert reports, a Foreign Office memo noted: "He is already in touch with MI5, who want to find him a job."
Within a year of returning to Britain in disgrace, Floyd was working for the Telegraph where the editor, Colin Coote, was, like his deputy Muggeridge, a former MI6 man.
Secrets and spies: book takes a peek inside classified files of MI6

Show all 3
In his Sunday Times article, Mr Hulbert, who has written a biography of Guy Burgess, speculates: "Did the Telegraph, wittingly or not, provide Floyd with the perfect cover to carry on spying, this time as a double agent obliged to work for Britain in return for his freedom?
"Was some kind of deal struck by the security services to keep Floyd out of jail? Or was Floyd more cunning than anyone realised and still working for Moscow, now as a triple agent?"
The files seen by the historian remain heavily redacted.
One former colleague described Floyd to Mr Hulbert as "a very odd fellow who created this aura of inscrutability and mystery."
His spying for the Soviets was never made public during his lifetime, and when Floyd died aged 83 in 1997, his obituary hailed him as "one of Fleet Street's most knowledgeable Kremlinologists".
His son Sir Christopher Floyd, 66, now a lord justice of appeal, told The Sunday Times he found the allegations about his father "very shocking", but declined to comment further.
Among Floyd's scoops was revealing, in the 1960s, that the spy Kim Philby was working as an adviser to the KGB's British desk after escaping to Moscow.
The Sunday Times also reports that Floyd was at a Garrick Club lunch in London where his editor, Coote, introduced the Soviet naval attaché Captain Yevgeny Ivanov to society osteopath Stephen Ward.
Ivanov would go on to sleep with Ward's friend Christine Keeler, as would John Profumo, Britain's secretary of state for war. Coote appears to have thought Ivanov would be a useful journalistic contact for Floyd.
In 1978 Floyd was also mentioned in a Guardian report alleging that the Information Research Department (IRD) of the Foreign Office had secretly doubled as an anti-communist propaganda unit for 30 years.
Without suggesting Floyd knew of the department's covert exploits, the Guardian noted he had been commissioned by IRD to write a booklet about China.
Perhaps ironically given Floyd's secret past, the Guardian also reported that the IRD was being shut down because a Labour foreign secretary, Tony Crosland, had "objected to its links with certain right-wing journalists."
By this time Floyd had established a reputation as something of an implacable foe of communism.
It was in reference to what he reported on, rather than his own political leanings, that younger journalists are said to have given him the nickname "Pink" Floyd.
Join our new commenting forum
Join thought-provoking conversations, follow other Independent readers and see their replies