David Cameron poppy picture Photoshoppped on to older image
The account's profile picture appears to show the Prime Minister with a red poppy digitally placed on his jacket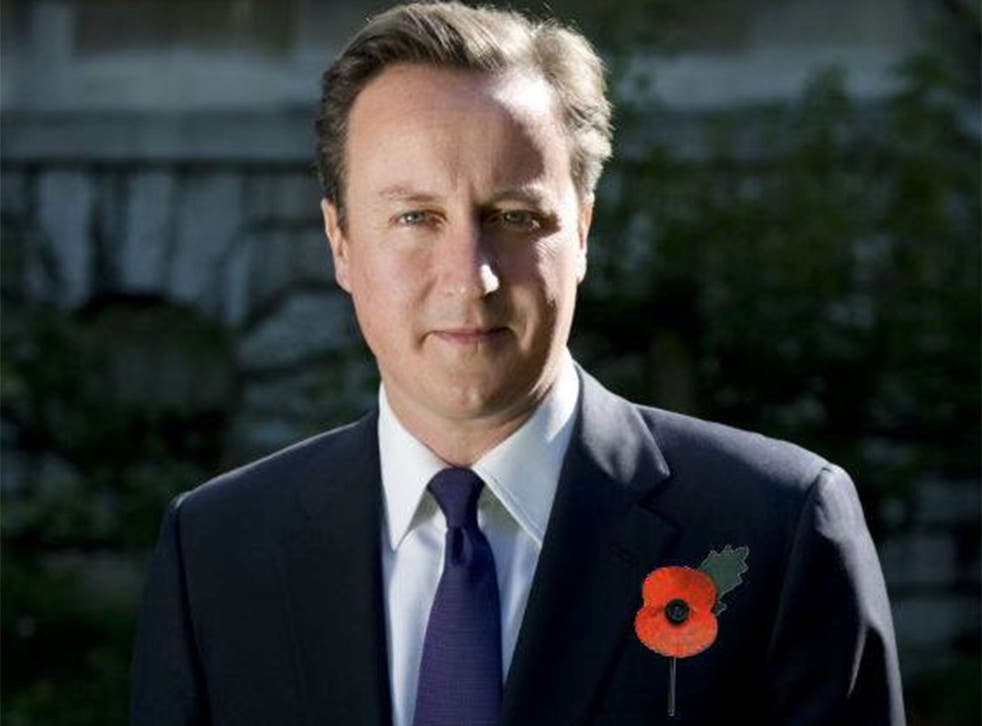 A picture has been posted on the official 10 Downing Street Facebook account of David Cameron - with a poppy Photoshopped on to his jacket.
The profile image appears to have been digitally altered to show the Prime Minister with a red poppy stuck to his chest.
Apart from the symbolic red flower used to commemorate Britain's war dead, the photgraph appears identical to a previous profile picture uploaded two years ago.
The digitally altered image was noticed by Dylan Morris, who posted it to Twitter.
When approached for comment, a spokesperson for Downing Street said they would "look into it". They later responded, saying: "It was just an oversight."
The profile picture has since been replaced with a genuine image of Mr Cameron wearing a poppy - and the altered version deleted.
Join our new commenting forum
Join thought-provoking conversations, follow other Independent readers and see their replies