Police neglect contributed to death of man restrained by officers, inquest finds
Leon Briggs's family express disappointment after jury concludes death was not unlawful killing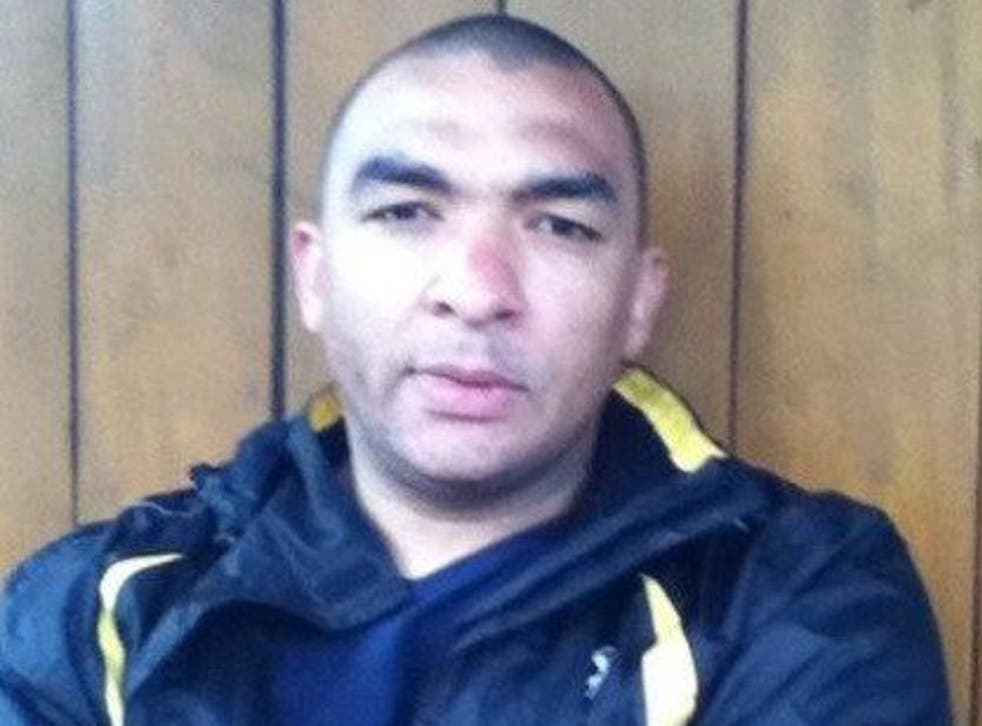 Neglect by police contributed to the death of a man held face-down by officers in the street, an inquest jury has found.
Leon Briggs died in 2013 after being detained under the Mental Health Act while he was suffering from psychosis after taking drugs.
He had been seen in Luton "behaving unusually", darting into shops and wandering into traffic, the inquest heard.
Officers restrained him on the ground for more than 13 minutes, CCTV showed, before he was held in a police station.
Witnesses said they heard Briggs call out "please help me", while another described him as "like a child crying out for a toy".
Because he was handcuffed and struggling, ambulance workers failed to check his pulse and temperature, which could have indicated he needed to go to hospital, and instead made a "visual assessment", the jury heard.
In a police cell, the 39-year-old mixed-race father of two was again held face-down before falling silent. Officers tried to resuscitate him, but he died in hospital later that day.
The jury said police and ambulance workers had made a series of omissions and failures.
The East of England Ambulance Service NHS Trust, whose paramedics attended when he was held down, had admitted before the inquest failing to check Briggs, take him to hospital or treat him as an emergency.
The cause of death was "amphetamine intoxication in association with prone restraint and prolonged struggling," with a secondary cause of heart disease, senior coroner Emma Whitting said.
The case has been taken up by campaigners, who said he was treated unfairly.
The jury found, on the balance of probabilities, that there was a gross failure to provide Briggs with basic medical attention and that there was a direct causal link between this and his death. They recorded a conclusion that his death was "contributed to by neglect". 
The jury also said that although officers "reasonably believed" it was appropriate to use force while he was suffering a psychotic episode and had taken amphetamines, "inappropriate" weight was used against him at times.
Officers' failure to recognise that Briggs was in a state of medical emergency and failure to monitor him also contributed to his death, the jury said.
The jury was shown CCTV footage of Briggs arriving at the police station, repeatedly shouting "no" and screaming.
In a statement read after the hearing, his mother Margaret said she was disappointed the jury did not return a conclusion of unlawful killing, and that she was "truly shocked by the brutality" of his treatment.
She added: "I have been shocked by the utter disregard for his life as he lay dying on the police cell floor. Why did the police choose to treat my son, who was mixed-race, as though his life had no value? They took away his human rights.
"How can a family move on from this? I do not know, but all we can do is carry on the best we can.
"I remain determined that lessons will be learnt from Leon's death, and those who were responsible will be brought to justice eventually."
His family described Briggs as "a loving, son, brother and father, caring and genuine". He had previously worked teaching computer skills to the elderly and as a lorry driver.
Additional reporting by PA
Join our new commenting forum
Join thought-provoking conversations, follow other Independent readers and see their replies