Derek Walker: Architect and planner who designed Milton Keynes dies aged 85
His vision was hailed an urban paradise and criticised as an urban hell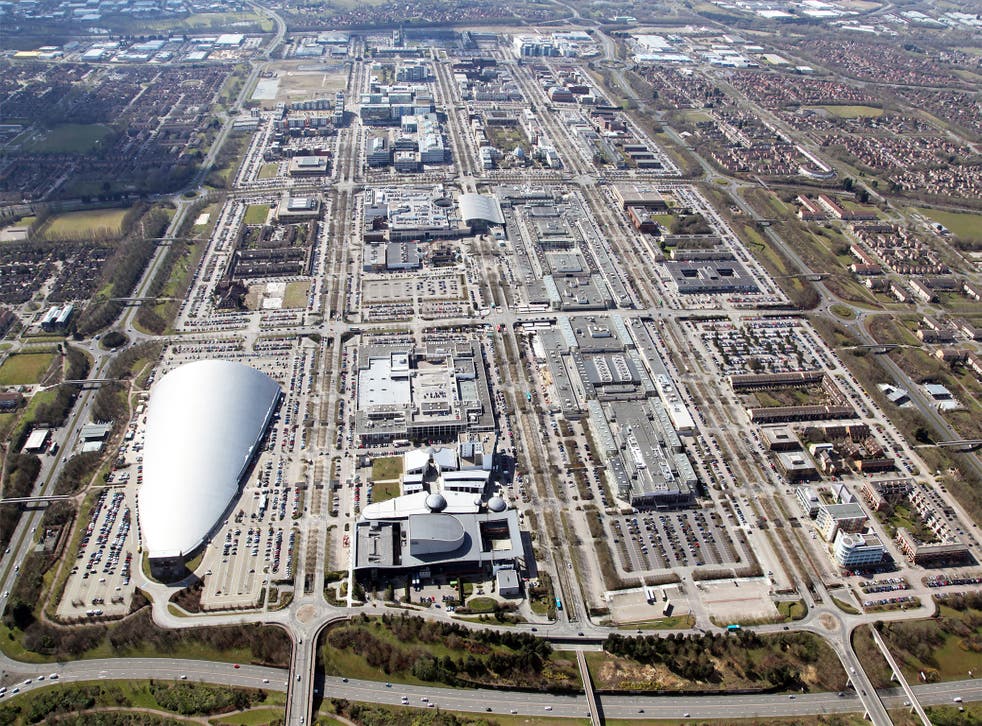 Milton Keynes frequently suffers sniggering at its Concrete Cows, roundabout-heavy road system and supposedly ugly buildings. But that has been forgotten – for a day at least – as urban planning luminaries praised the breadth of vision in Derek Walker.
The chief architect and planner of the Buckinghamshire new town, praised as a visionary and mocked as the maker of a "Mecca for roundabouts", has died aged 85.
Mr Walker also distinguished himself as the head of architecture at the Royal College of Art in the 1980s. But it was for his part in creating Milton Keynes – where his attention to detail even led him to arrange for a sewage works to be sited on a ley line linking it with the ancient stone circle at Avebury, Wiltshire – that he was most celebrated, and criticised.
Before joining what he remembered as "a singularly ambitious British initiative" in 1970, Mr Walker was asked at his job interview: "So what will this town look like?"
He reputedly replied: "It will be greener than the countryside around it."
"The aim," he later wrote, "was to lose the city in a re-created forest." Twenty per cent of Milton Keynes was allocated to parkland. Initial guidance stated that no building should be higher than the tallest tree and the town was split into "localities", each assigned their own family of trees.
His team were inspired by the likes of American futurist Buckminster Fuller, but Mr Walker also pointed them towards older influences such as Capability Brown's landscape garden at Stowe. A touch of romanticism was introduced by aligning the main street, Midsummer Boulevard, with the summer solstice sunrise.
"His breadth of vision created something really unusual," said the architect Sam Jacob, who last year toured Milton Keynes with Mr Walker while planning A Clockwork Jerusalem, an exhibition about post-war planning currently on display at London's Architectural Association. "Milton Keynes is one of the great unsung projects of post-war architecture and design.
"He told me: 'Over one weekend we redesigned the sewage works to align it on the ley line connected to the Avebury stone circle. ' He was a lovely, warm, generous guy, and one of the most important post-war British architects."
Mr Walker, who returned to private architectural practice in 1976, was later disappointed by some of Milton Keynes' subsequent development, writing on the rudi.net urban development website: "The subsequent infilling has become less agreeable to me due to the combination of private sector pressure, a gradual diminution of development control and a lack of sensitivity in following the city's goals and quality of design."
Often ridiculed by outsiders for its six Concrete Cows sculptures – created in 1978 by the artist Liz Leyh – Milton Keynes has also been branded "the Mecca of roundabouts" and regularly features in lists of 'crap towns'.
In 2010, when the then Culture Secretary, Jeremy Hunt, gave Grade II-listed status to the shopping centre that Mr Walker co-designed, citing "high quality design and unusual roof-top service area access", the shopping centre's own director reportedly insisted that it was "nondescript and characterless".
Mr Jacob said much of the criticism was due to "a bit of snobbishness about the modern architecture and the modern world, and maybe some British prejudice against planning." He added: "Milton Keynes still has a pioneering spirit, and Derek helped instil that."
Mr Walker, who has two sons, also had his own ready answer to critics, once writing: "Perhaps one must take solace from the words of the Edmund Burke: 'People who would carry our great public schemes must be proof against the most shocking insults and, worst of all, the presumptuous judgment of the ignorant upon their designs'."
Join our new commenting forum
Join thought-provoking conversations, follow other Independent readers and see their replies