Devil vows taken out of Christening services as Church of England aims to widen appeal
The devil is no longer in the detail of baptism vows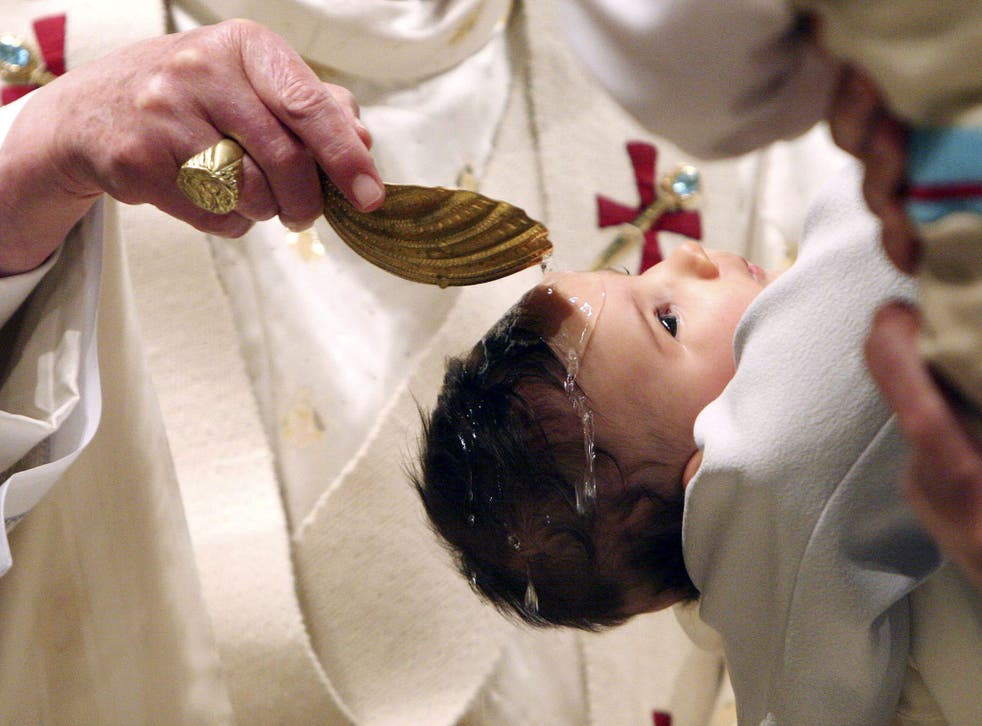 All mention of the devil has been taken out of Christening services by the Church of England in a bid to appeal to more people.
In the current wording, parents vow to "reject the devil and all rebellion against God", "renounce the deceit and corruption of evil" and "repent of the sins that separate us from God and neighbour".
But the alternative text agreed by the General Synod only asks them to "turn away from sin" and "reject evil".
In the meeting at the University of York on Sunday, the members were told the change was popular with parents and families during pilots in churches across the country.
The simplified service aims to appeal to people with no religious background as membership of the Church of England continues to decline.
Robert Paterson, the Bishop of Sodor and Man, defended the new text against claims that it represents a "Baptism-lite".
"We all know that for many people, the devil has been turned into a cartoon-like character of no particular malevolence," he said.
"We have no quarrel with standing up to the devil, the problem is helping people with little doctrinal appreciation to understand what we mean by affirming that the devil is a defeated power."
Michael Parsons, who tested the new service in his parish in Gloucester Diocese, said it was "like a gift of water to a thirsty soul".
"Words like sin and the Devil don't help because they can either be given the wrong context or people just have no idea as to what they mean," he added.
Although the overwhelming majority of the General Synod supported the change, some members said it was over simplified and that people being baptised needed to understand the Christian belief that evil emanated from the devil.
Alison Ruoff, from the London Diocese, said to members of the General Synod: "I would suggest we must not patronise people - they are not stupid, people can look at the television and the radio and the news and they see evil well and truly.
"We have to tell them, if they don't know, that it emanates from the Devil."
In pictures: 10 things you didn't know about the devil

Show all 10
Prudence Dailey, from the Oxford Diocese, told members: "Those parts of the baptism service which are difficult to understand need to be explained to them, they deserve to have it explained to them, the principles of the Gospel, there is no short cut to that."
A report for the Church's Liturgical Commission said vicars were frequently conducting baptisms for "un-churched" families at services separate from Sunday worship.
It said some can find the language and symbolism used "complex and inaccessible".
Additional reporting by PA
Join our new commenting forum
Join thought-provoking conversations, follow other Independent readers and see their replies