Government spends £120m in taxpayer money fighting disability benefit claims in two years, figures show
Exclusive: New data reveals cost of administering appeals soared by 39 per cent between 2017 and 2019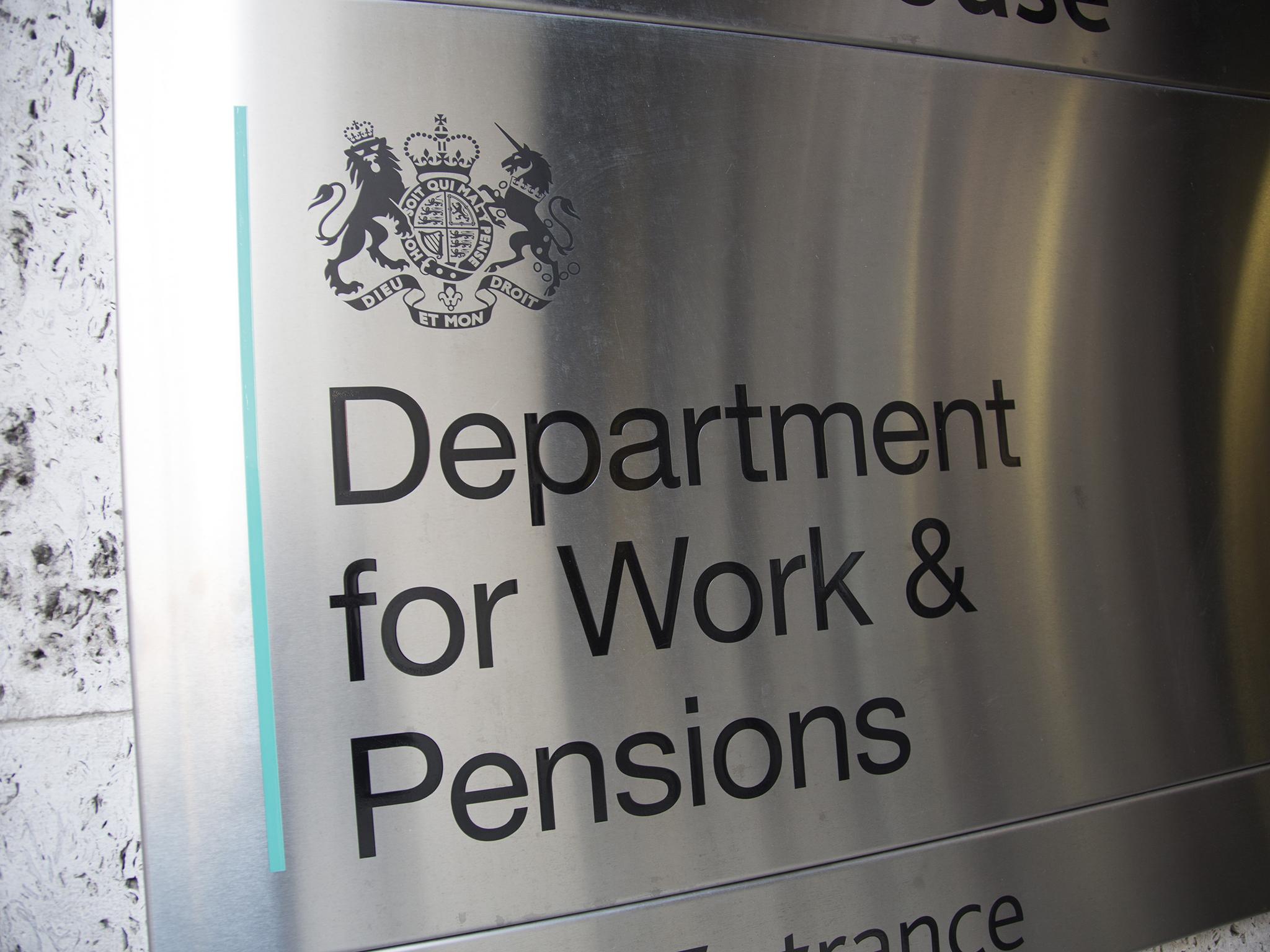 The government has spent more than £120m in taxpayers' money fighting disability benefit claims in the last two years – despite losing three-quarters of tribunal appeals, The Independent can reveal.
Data shows the Department for Work and Pensions (DWP) shelled out £61m on staff costs for the appeal process of the two main disability benefits in 2018-19, up from £44m two years before.
Over the same period, the number of claims for the benefits – known as Personal Independence Payment (PIP) and Employment Support Allowance (ESA) – increased by 13 per cent, indicating that rise in costs is far greater than the increase in applications.
Claimants go through an initial, internal appeal with the DWP called mandatory reconsideration, before being able to take their case to tribunal, where the government can challenge their case. But the latest figures show 76 per cent of PIP and 75 per cent of ESA appeals cleared at tribunal hearing are overturned in favour of the claimant.
Labour MP Stephen Timms, chair of the Work and Pensions Committee, told The Independent the DWP's "continuing failure" to make correct decisions on PIP and ESA claims was having a "devastating" impact on disabled people at a "staggering cost" to the public purse.
"Rather than fighting these cases at tribunal, knowing it is likely to lose, the department could save itself a great deal of money and effort by simply paying disabled people the benefits they're entitled to in the first place," he added.
Campaigners said it was "alarming" that this amount of money was being spent on appeals for a process riddled with "routine inaccuracies", and warned that the current system was leaving many disabled people facing "agonising" delays to get vital support.
It comes amid mounting concern that hundreds of thousands of sickness and disability benefit claimants have been waiting months to begin the appeal process as DWP staff were diverted to respond to the coronavirus pandemic.
The assessment process for PIP – a benefit that replaced Disability Living Allowance (DLA) in 2013 – has been strongly criticised by charities who say it forces claimants to "fight" for the support they are entitled to.
The data, obtained through a freedom of information request, shows the DWP spent £121m between 2017-18 and 2018-19, with £58m spent on mandatory reconsiderations and £63m spent on tribunal appeals.
When broken down annually over three years, it shows that the amount spent on mandatory reconsiderations increased by 19 per cent between 2016-17 and 2018-19, and the cost of tribunals surged by 64 per cent.
Ceri Smith, head of policy and campaigns at disability equality charity Scope, said the figures demonstrated that benefit assessments for disabled people were "not fit for purpose", adding: "There is also a human cost to this, as such a high number of appeals means many disabled people are facing agonising delays to get vital support."
Matthew Harrison, parliamentary co-chair of the Disability Benefits Consortium, called for fundamental changes to prevent the suffering of many disabled people, warning that it was forcing many into situations where they cannot pay their bills or heat their homes.
A DWP spokesperson said: "ESA and PIP complaints have dropped by a quarter in the last two years, indicating increased satisfaction with our services. The data on expenditure has not been quality assured to National Statistics or Official Statistics standards and should be treated with appropriate caution.
"We are committed to helping people get the support they are entitled to. Decisions are made based on all the evidence we receive at the time, but if someone disagrees they can appeal and provide further evidence through a mandatory reconsideration."
Join our commenting forum
Join thought-provoking conversations, follow other Independent readers and see their replies