Discriminating against Gypsies and Travellers is 'common across Britain', report finds
Despite being classed as ethnic groups and protected by equality legislation, some feel they have to hide their ethnicity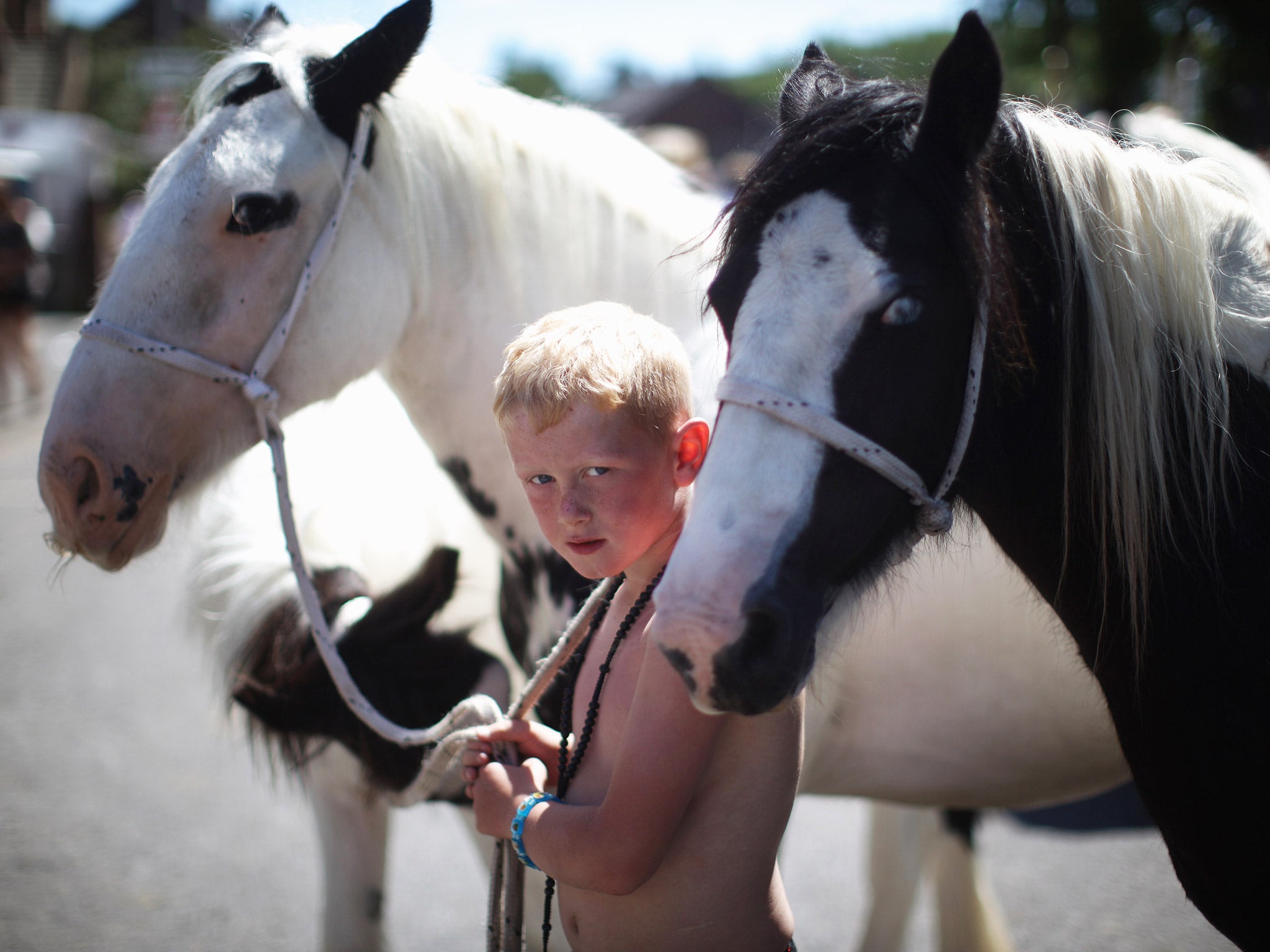 Discrimination against Gypsies and Travellers by the public, the police and other authorities is "common across Britain", according to a damning report by the UK's human rights watchdog which warns the groups are among several being "locked out" by society.
Despite being classed as ethnic groups and protected by equality legislation, discrimination against Gypsies and Travellers is so rife across the UK that some feel they have to hide their ethnicity when applying for jobs, the report by the Equality and Human Rights Commission (EHRC) says.
Describing the findings as a "wake-up call" to the Government, the watchdog said the groups were among the most disadvantaged sections of society. Refugees, asylum seekers, migrants, homeless people and those with learning disabilities made up the rest of the list, its report says.
One study cited by researchers found that Gypsies and Travellers were routinely hiding their ethnicity in order to access employment and services. Some told researchers their children were bullied at school and that they had been refused entry to pubs and cinemas on the basis of their ethnic background.
The report found that the two groups faced "multiple disadvantages" in education, health, the workplace and the justice system. Gypsy and Traveller children were far more likely to be excluded from school that their white peers and far less likely to get the minimum number of GCSEs, it adds.
The health of both groups was also found to be very poor, with lower life expectancy, high infant mortality rates, low child immunisation levels and a higher prevalence of anxiety and depression than others, the report adds. They are also "considerably overrepresented" in prison, making up 4 per cent of the total population.
Yvonne MacNamara, CEO of the Traveller Movement charity, said discrimination and racism towards Gypsies and Travellers was "as appalling as it is ubiquitous and mundane" and resulted in children from both groups having their life chances "blighted".
She added: "A lot of our work is highlighting, challenging and making public the racism and discrimination which exists in all areas of our civil institutions, national and local government, commercial service provision, the police and the criminal justice system, the mainstream media and social media. The Commission's report covers them all and its conclusions are damning."
The EHRC report, entitled Is England Fairer?, analyses how people's equality and human rights have changed over the past five years. It concludes that the country's most disadvantaged groups are being "left behind" by the rest of the population and that inequalities are becoming more entrenched.
As well as Gypsies and Travellers, homeless people, those with learning disabilities, migrants, refugees and asylum seekers are the most disadvantaged in British society, the report warns. Members of all of these groups suffer from poor access to healthcare as well as high levels of deprivation, social invisibility, stigma and stereotyping, it adds.
Rebecca Hilsenrath, the EHRC's chief executive, said some of the statistics revealed by the report should act as "a wake-up call for the Government". She added: "Our society is failing people in vulnerable situations and needs to do more to ensure everyone has better life chances.
If we don't, we risk perpetuating a two-tier society where some people are locked out or cut further adrift, damaging community cohesion and increasing social isolation."
A spokesman for the Department for Communities and Local Government said: "Everyone should be treated fairly and equally and the law protects all of us from all forms of discriminations and racially motivated crime. We're rightly proud of our diverse local communities and have supported thousands of projects since 2010 which brings people together, whatever their background.
"This includes employment and English language training and other community groups like parenting classes through our 'Near Neighbour' projects."
Join our commenting forum
Join thought-provoking conversations, follow other Independent readers and see their replies