Do Not Resuscitate orders: Doctors must consult patients before putting notice on medical records, Court of Appeal rules
David Tracey said his wife Janet was subjected to an unlawful DNR notice
Heather Saul
Tuesday 17 June 2014 17:50 Comments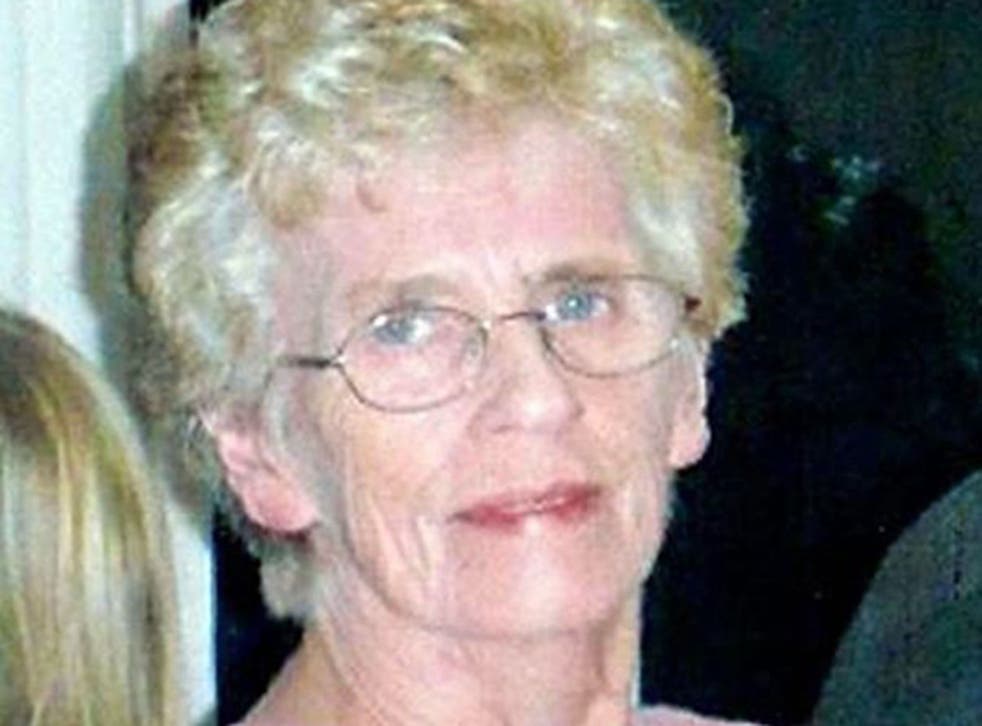 Medical staff are now legally obliged to consult with patients if they wish to put a Do Not Resuscitate (DNR) order on their notes, the Court of Appeal in England has ruled in a landmark judgement.
The ruling came after three appeal judges were asked to intervene by David Tracey, who said his late wife Janet was subjected to an unlawful DNR notice at Addenbrooke's Hospital, Cambridge.
Such notices are intended to ensure that a patient dies in a dignified and peaceful manner, but they have become increasingly controversial.
An emotional Mr Tracey said outside court that the ruling was "a good result".
Guidelines already in place advised patients and families are involved in such decisions, but it will now be a legal requirement after the ruling.
Mrs Tracey, a care home manager, died following a transfer to Addenbrooke's after breaking her neck in a car crash on February 19, 2011, two weeks after she was diagnosed with terminal lung cancer.
A DNR notice was placed on her records, but it was cancelled five days later after it was challenged by her family. A second notice two days before Mrs Tracey's death on March 7, 2011 was put in place – this time after speaking with her family.
Her widowed husband decided to mount a legal challenge against the first notice, with the support of the Equality and Human Rights Commission (EHRC).
The Government and health chiefs were accused in court of failing to tackle widespread confusion and uncertainty over the imposition of notices on seriously ill patients.
Lord Dyson, Master of the Rolls, who sat with Lord Justice Longmore and Lord Justice Ryder, declared that the hospital trust "violated Mrs Tracey's Article 8 right (under the European Convention of Human Rights) to respect for private life in failing to involve her in the process which first led to the notice".
In his ruling, Lord Dyson said DNR orders were likely to affect most of the population "directly or indirectly".
He said: "A decision as to how to pass the closing days and moments of one's life and how one manages one's death touches in the most immediate and obvious way a patient's personal autonomy, integrity, dignity and quality of life.
"I think it is right to say that, since a (DNR) decision is one which will potentially deprive the patient of life-saving treatment, there should be a presumption in favour of patient involvement. There need to be convincing reasons not to involve the patient."
DNR notices involved "sensitive decisions sometimes made in very stressful circumstances", but doctors should be wary of being too ready to exclude patients from the process just because it was likely to cause distress.
The judge said: "It follows that in my view there was a breach of the Article 8 procedural obligation to involve Mrs Tracey before the first notice was completed and placed in her notes.
"The Trust has not demonstrated that there were convincing reasons in this case not to consult her before this step was taken."
CUH chief executive Dr Keith McNeil said: "Today's ruling hinges on a specific point of law. There was no criticism of our clinical care.
"It is a fact of life that every day people die in hospitals. From my own experience as a specialist hospital doctor, the most important thing is that these patients are treated with the utmost respect and dignity.
Additional reporting by PA
Register for free to continue reading
Registration is a free and easy way to support our truly independent journalism
By registering, you will also enjoy limited access to Premium articles, exclusive newsletters, commenting, and virtual events with our leading journalists
Already have an account? sign in
Join our new commenting forum
Join thought-provoking conversations, follow other Independent readers and see their replies