Dog starts London house fire by 'turning on cooker while jumping to get treats'
Firefighters warned owners to keep an eye on their pets after the incident
Lizzie Dearden
Monday 06 April 2015 14:59 Comments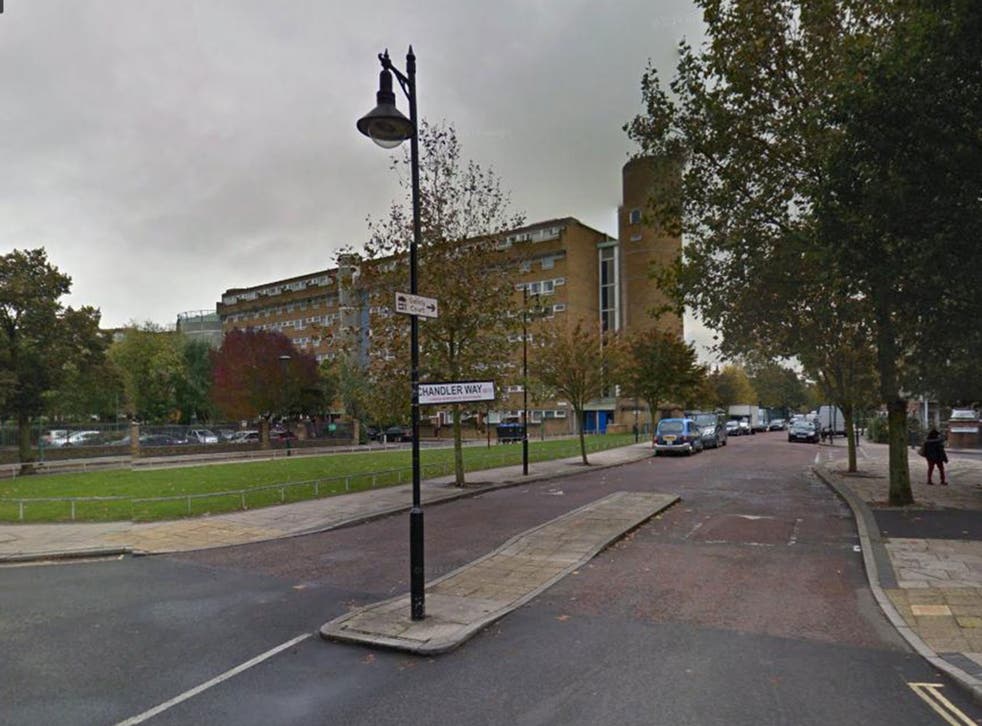 A dog started a house fire in London by jumping on to a cooker and turning on a hob while trying to reach his treats, firefighters have revealed.
Leo, a Boxer/Staffordshire cross, is believed to have pressed the ignition with his paw, setting light to a child's car seat left on top.
The dog's owner, Jean Mosey, was out shopping with her husband, daughter and granddaughter when she got a call to say the kitchen was on fire.
Leo was probably trying to get to a bag of biscuits left inside the child seat, the 45-year-old told the BBC.
"He's such a naughty thing, you can't put anything down in front of him without him trying to eat it," Mrs Mosey added.
"But he's still our dog and we love him. When we get our new kitchen fitted we are going to lock him out."
The blaze quickly started spreading through the ground floor of the home in Peckham, south-east London, last month but no one was injured and Leo escaped unharmed.
Mrs Mosey's 21-year-old son and her daughter's boyfriend were in the house at the time. As they ran outside, they saved Leo along with two pet turtles, a snake and a hamster renamed "Smokey" by firefighters, Southwark News reported.
It took 14 firefighters to tackle the blaze at around 11am on 3 March and the kitchen was left almost completely destroyed, with the walls and surfaces charred by flames.
The London Fire Brigade revealed the cause today after completing their investigation.
A spokesperson warned people to keep an eye on their pets after the unusual incident.
"We're pleased that no one was injured in this fire and while unusual, it's not unheard of for our crews to deal with incidents like this," he added.
"It shows just how important it is to keep pets away from naked flames or cooker controls and to make sure kitchen surfaces and cookers are clear of food and other items that can easily catch fire."
Register for free to continue reading
Registration is a free and easy way to support our truly independent journalism
By registering, you will also enjoy limited access to Premium articles, exclusive newsletters, commenting, and virtual events with our leading journalists
Already have an account? sign in
Join our new commenting forum
Join thought-provoking conversations, follow other Independent readers and see their replies