Domestic abuse legislation hailed by Theresa May as 'life saving' sees less than 20 charges in half of police forces
'It is essential that the police give the right response, support and protection to survivors so that more women have the confidence to come forward and report domestic abuse'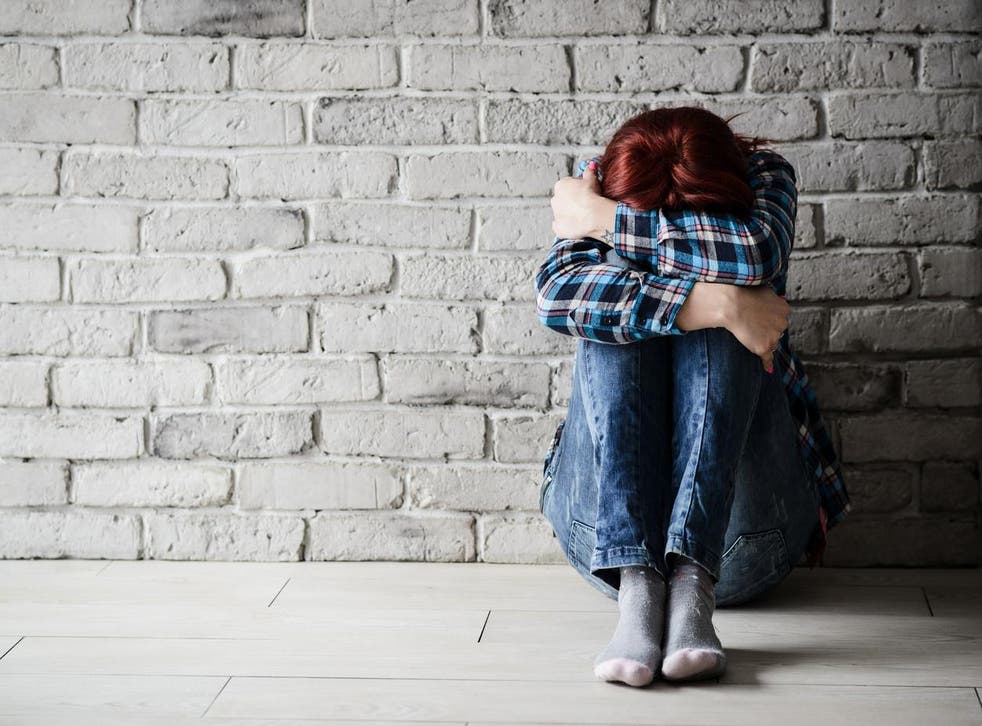 Domestic abuse legislation hailed as "lifesaving" by Theresa May has come under scrutiny after it emerged that a number of police forces have brought just a handful of charges since it was introduced in 2015.
The charge of "coercive and controlling behaviour" has led to no more than 20 charges by half of England's police forces in the two years since it was enacted, data obtained through Freedom of Information requests shows.
It can be brought against someone who is preventing their victim from having friendships or hobbies, refusing them access to money and determining tiny aspects of their everyday life – such as when they are allowed to eat, sleep and go to the toilet.
Announcing the legislation, which has a maximum penalty of up to five years in prison, Ms May, the then Home Secretary, said it had the "potential to save lives".
She added that she was determined to put a stop to this "scourge on our society".
But data obtained by the Bureau of Investigative Journalism revealed that, of the 29 police forces in England who responded to the FOI request, 19 forces have made 19 or less charges since the law was rolled out.
The forces had made just 532 charges overall. At least 22 forces had made fewer than two charges per 100,000 population in the same time period.
London's Metropolitan Police – the largest force in England and Wales, which serves a population of 877,8500 – has brought just 36 charges for the offence since it was introduced.
Thames Valley Police – the third largest police force – brought just 16.
Opposition politicians accused the Government of passing the legislation but then making cuts to police that would prevent them from carrying out adequate training to implement it.
Social Experiment sees feminist bottled at a domestic violence rally
Ed Davey, Liberal Democrat Home Affairs Spokesperson, said: "It's no use Theresa May passing new laws to tackle domestic violence if she then cuts resources to the police who can't then train the specialist officers or staff up the specialist teams.
"To have any credibility on fighting domestic violence the Conservatives have got to will the means to do it."
Domestic violence campaigners also said the take up of the new coercive control legislation by the police was "very low" and that the failure by police to arrest perpetrators of domestic violence was "unacceptable".
The chief executive of Refuge, Sandra Horley CBE said: "Every day we support almost 6,000 women and children and we are repeatedly told about incidents where police disbelieve women or fail to investigate properly. It is unacceptable that some police forces still do not always arrest perpetrators of domestic violence.
"We need to get the basics right; we need a strong arrest and charge police response to domestic violence – whatever the offence – in order to ensure women get the protection they need and deserve."
She added that in order to increase arrests under the new charge, it was essential that the police give the right support and protection to survivors.
The charity's chief executive Katie Ghose, said: "Survivors of domestic abuse often do not want to support prosecutions because of a lack of trust in the criminal justice system, fear of repercussions of speaking out against the perpetrator or direct threats if they do so.
"That is why it is essential that the police give the right response, support and protection to survivors so that more women have the confidence to come forward and report domestic abuse.
UK news in pictures

Show all 50
"We urgently call for both the police and the CPS to continue to improve their response to coercive control so that they send out a clear message that coercive control is unacceptable, that this crime is taken seriously and that perpetrators will be held to account for the harm they have caused."
The Government has promised to transform the national approach to tackling domestic abuse through their landmark Domestic Violence and Abuse Bill, declaring that the state "will do everything it can to both support [survivors] and their children".
But an Ofsted report stated that "far too little" was being done to prevent domestic abuse or repair the damage it causes afterwards, and accused the Government of failing to implement a long-term strategy to tackle the issue.
A Government spokesperson said: "Domestic violence and abuse is a devastating crime that shatters the lives of victims and families. The action we have taken to tackle domestic abuse includes introducing a new offence of coercive and controlling behaviour and rolling out Clare's law and domestic violence protection orders on a national basis.
"We are encouraged that ONS stats published this week show that the police recorded 4246 offences of controlling or coercive behaviour in 2016/17. And while bed spaces have increased by 10% since 2010 we are committed to ensuring anyone facing the threat of domestic abuse has somewhere to turn to.
"That is why the Government is providing £100 million of dedicated funding for tackling violence against women and girls. This includes a £20 million fund to support refuges and other accommodation-based services, providing 2,200 additional bed spaces."
The spokesperson added that the Home Office would also publish a draft Domestic Violence and Abuse Bill, saying it would protect and support victims, recognise the life-long impact domestic abuse has on children and make sure agencies effectively respond to domestic abuse.
Register for free to continue reading
Registration is a free and easy way to support our truly independent journalism
By registering, you will also enjoy limited access to Premium articles, exclusive newsletters, commenting, and virtual events with our leading journalists
Already have an account? sign in
Register for free to continue reading
Registration is a free and easy way to support our truly independent journalism
By registering, you will also enjoy limited access to Premium articles, exclusive newsletters, commenting, and virtual events with our leading journalists
Already have an account? sign in
Join our new commenting forum
Join thought-provoking conversations, follow other Independent readers and see their replies