Thousands of domestic violence victims withdrawing from legal action after Government cuts, figures reveal
Exclusive: Nearly 40 per cent jump in number refusing to press charges in single year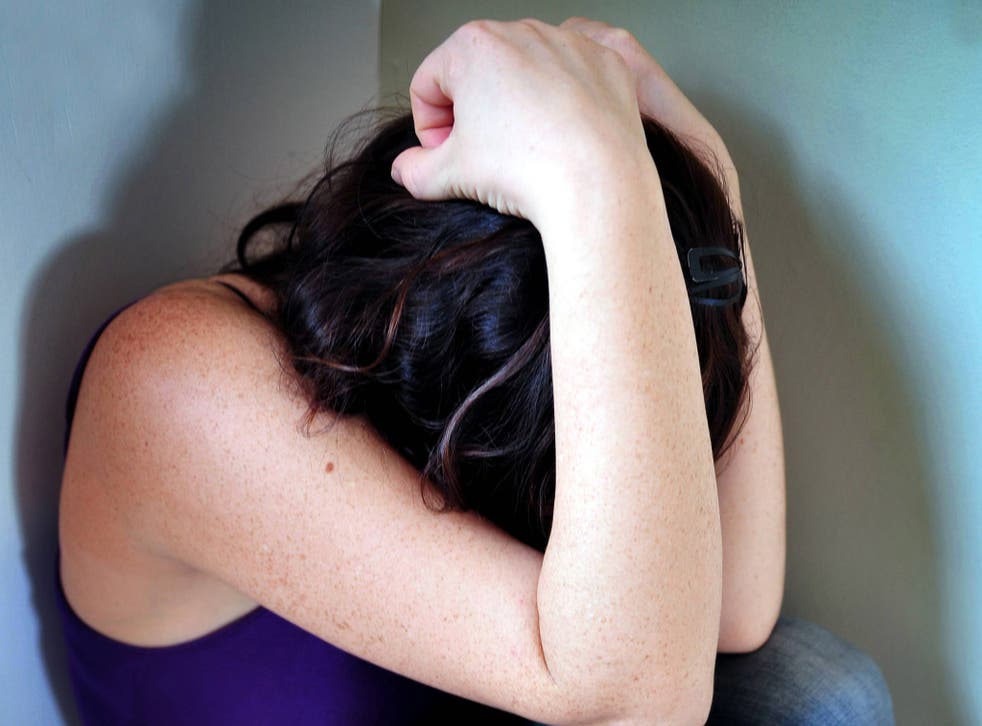 More than 160,000 victims of domestic violence in England withdrew their support for charges against their abusers in 2016, a number that rocketed by almost 40 per cent compared with the previous 12 months, exclusive figures reveal.
The jump has fuelled concern that cuts to policing and specialist services for victims of domestic abuse are pushing vulnerable people back into dangerous and potentially deadly situations, while allowing perpetrators to escape justice.
At least 160,015 victims withdrew their support for charges in 2016 after police determined crimes had taken place, up from 116,885 in 2015, according to figures from 34 out of England's 39 police forces.
The data, obtained by law firm Simpson Millar under Freedom of Information laws, also reveals that almost 100,000 additional charges of domestic violence were dropped because of a lack of evidence, raising questions about the police's ability to process domestic crimes.
The revelations come after The Independent last week exposed a significant drop in the number of charges being brought by police, which fell by more than 10 per cent in 2016 compared with 2015.
Polly Neate, Chief Executive of Women's Aid, said the numbers of victims withdrawing their support for charges showed that people were not getting the support they needed, despite being vulnerable to further attacks.
"We know that not all survivors of domestic abuse want a criminal justice outcome," she said. "However, what these figures show is that, for those who do, there is still a very real culture of victim-blaming and fear that stops survivors from accessing justice.
"We also know that there is a significantly heightened risk for women in the first year after separation from a perpetrator – therefore, robust support and protection is needed during that time. With two women a week on average being killed by a partner or ex-partner in England and Wales, it is vital that we take these findings seriously."
Theresa May in February announced a consultation into the handling of domestic abuse that is planned to culminate in a new domestic violence and abuse act. She promised £20m in extra funding for domestic abuse services and vowed to "transform" the way the problem was dealt with.
A report by Her Majesty's Inspector of Constabulary in March warned that budget cuts were putting policing into a "potentially perilous" state, warning that forces were putting the public at "unacceptable risk" by failing to properly investigate crimes. Evidence emerged that officers were downgrading the severity of domestic violence cases into less urgent categories.
The report was just the latest in a series of warnings, which also included a HMIC report from 2014 that found "alarming and unacceptable weaknesses" in police work on domestic abuse cases, particularly in relation to the collection of evidence at crime scenes.
Since 2010, 17 per cent of specialist refuges for domestic violence victims in England have been cut, according to charity Women's Aid, although the Government has repeatedly pledged more funding for the sector.
Emma Pearmaine, director of family services at Simpson Millar, said: "Victims, and women especially, are often either unable to provide evidence about their abuse, or decide to withdraw what evidence they have presented because they feel coming forward will put themselves, their children and family members at significant risk of serious harm.
"More resources are needed to identify alternative avenues of collecting evidence and building a case against abusers without putting the victim at risk. This is a challenge, but one which must be addressed in the face of these latest figures.
"Victims of domestic violence live in an intricate and harrowing matrix of lies and fear, which they often cannot escape from without help from the police and other professionals."
The area where victims were most likely to withdraw support in cases of domestic abuse was Hampshire, where 11,463 victims refused to see through charges in 2016, 63 per cent of the recorded domestic abuse crimes in the county.
At least half of victims in Kent and in Cleveland in North Yorkshire also withdrew support for charges last year. Survivors in Essex, Gloucestershire and Hertfordshire were also more likely to decide to not to cooperate with prosecutions.
The number of domestic violence crimes rose 12 per cent in 2016 compared to 2015 – up from 387,095 to 435,032, according the data Simpson Millar obtained, with the proportion of cases dropped after victims withdrew their support rising from 31 per cent to 38 per cent.
Sarah Champion, shadow Secretary of State for Women and Equalities, said: "It is deeply concerning to see such a significant increase in the number of charges of domestic violence being dropped, when reporting of the crime is increasing.
"Police officers should be wearing body cameras as a matter of course to ensure evidence is gathered from the first response.
"Every police officer must receive training on the dynamics of domestic abuse in order to understand how best to support a victim and collect evidence.
"Safety for the victim is paramount. It is our duty to ensure violent and abusive people are removed from causing harm. The police are a fundamental part of that response, and these findings are simply not good enough."
In cases where victims were willing to pursue police action, at least 99,197 cases were dropped in 2016 because there were problems gathering evidence, up from 90,212 in 2015 – a 12 per cent rise – although as a proportion of total domestic abuse cases this stayed about the same, at around 24 per cent.
Forces including Thames Valley, Lincolnshire and Cambridgeshire had the highest share of cases where problems gathering evidence prevented action, with up to 38 per cent of cases being dropped for this reason.
UK news in pictures

Show all 50
Jess Phillips, Labour MP for Birmingham Yardley, described the rising number of victims backing away from police action as "worrying", saying: "I imagine it will entirely correlate with the reduction in victims services as seen across local council areas because of local council cuts.
"Victims are much more likely to drop out if they don't have proper specialist support from victim's agencies."
She called for the Government to act on its promise of an extra £20m in funding for support services quickly, saying: "Good intentions only get you so far. So we have got to see some actual action. I can't bear more strategies and more reviews.
"It needs investment. They keep talking about this £20m, but we don't know where it's going. And they need to get on with it.
"There is a good story to tell about the number of people coming forward. But I worry we are opening an enormous door into an empty room.
"If you come forward once and you don't get anything out of it, you probably won't come forward again."
A Home Office spokesperson said: "We are committed to tackling domestic abuse. More abusers are being brought to justice than ever before and the new controlling or coercive behaviour law provides better protection to victims trapped in cycles of abuse.
"While prosecutions and convictions for domestic abuse are at their highest ever levels we know there is more to do. That is why HMIC is continuing to look at police response to domestic abuse and why the Government has launched a new programme of work that will lead towards a Domestic Violence and Abuse Act."
Register for free to continue reading
Registration is a free and easy way to support our truly independent journalism
By registering, you will also enjoy limited access to Premium articles, exclusive newsletters, commenting, and virtual events with our leading journalists
Already have an account? sign in
Register for free to continue reading
Registration is a free and easy way to support our truly independent journalism
By registering, you will also enjoy limited access to Premium articles, exclusive newsletters, commenting, and virtual events with our leading journalists
Already have an account? sign in
Join our new commenting forum
Join thought-provoking conversations, follow other Independent readers and see their replies