Councils to guarantee domestic abuse victims secure accommodation under new legal duty
The prime minister is continuing her bid to tackle the ongoing issue and how it is dealt with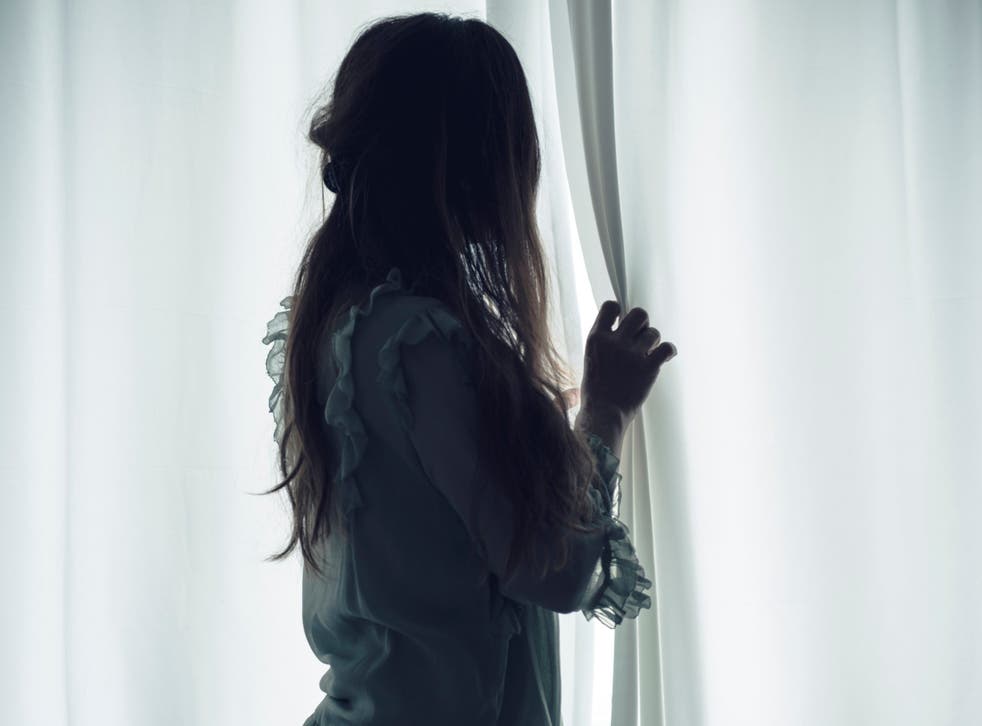 Domestic abuse victims must be guaranteed secure accommodation by local councils under a new legal duty aiming to end a "postcode lottery" for people in need of refuge.
Women and children have been turned away from oversubscribed shelters and forced to return to abusive homes, following years of funding cuts that have seen several refuges close since 2010.
But the government has now promised to protect survivors by giving councils enough funding to put the vital services on a "long-term, sustainable footing".
It is proposing a legal duty for local authorities to assess the scale of domestic abuse in their areas, develop strategies laying out support services in detail, and provide sufficient secure accommodation for survivors and their children.
Theresa May said: "I've always vowed to leave no stone unturned in tackling domestic abuse – this abhorrent crime has no place in our country.
UK news in pictures

Show all 50
"And today we are ending the postcode lottery by placing on local authorities a legal duty to deliver support, including secure housing, to survivors of domestic abuse and their children.
"Whoever you are, wherever you live and whatever the abuse you face, you will have access to the services you need to be safe."
The Ministry of Housing, Communities and Local Government announced a 12-week consultation on the proposals and said the "exact level of funding will be determined with stakeholders".
The department estimated that domestic abuse affected two million survivors and their families every year in the UK.
Following years of calls for increased refuge funding, it acknowledged that "more needs to be done to end the variation across the country in support and ensure a consistent approach".
James Brokenshire, the communities secretary, said: "For the first time ever, local authorities will have to legally assess levels of support needed in their local area and match that need with vital, life-saving services – helping untold numbers of families to safely rebuild their lives, free from the threat of pernicious abuse."
Local authorities will be required to work with neighbouring councils to ensure services reflect the needs of local people and specific groups, including black and ethnic minority, LGBT and traveller communities.
The proposals come after the government launched its Domestic Abuse Bill, which will introduce a statutory definition of domestic abuse encompassing economic control, coercion and manipulative behaviour.
It will also establish a new Domestic Abuse Commissioner and prohibit the cross-examination of victims by their abusers in the family courts.
Jeremy Corbyn on women's refuges under Conservative government
In November, the government awarded £22m of new funding for domestic abuse projects across the country, which it said would provide more than 2,000 new beds in safe accommodation.
Sandra Horley CBE, the chief executive of the Refuge charity, said the legal duty could "end the postcode lottery for refuge places and put these life-saving services on a secure financial footing for the first time".
"It could provide vital protection to tens of thousands of women and children who experience violence and intimidation in the home," she added. "Women and children deserve and need to live in safety."
Nicki Norman, acting co-chief executive of Women's Aid, said services were being delivered on a "shoestring budget".
"A move to consistent, dedicated funding is desperately needed," she added. "Safeguards to ensure that experienced women's services – including smaller specialist organisations led by and for black and minority ethnic women – are sustainably funded through a new statutory system will be vital."
Women's Aid said it would work with the government to ensure the change was "safe, sustainable and delivers the resources that services urgently require to support all women and children fleeing domestic abuse".
Last year, the charity hit out at "disastrous" government plans to remove housing benefits from domestic abuse survivors who stay in refuges and place councils in charge of ring-fenced funding.
The SafeLives charity said councils must accept that some victims need to be housed outside their home area to keep safe.
"We have long called for victims and their families to have the broadest range of housing options so they can choose to stay where they are and for it to be safe to do so," chief executive Suzanne Jacob said.
"A new duty, properly funded, would be a welcome step and could help make the case for change at local level."
Register for free to continue reading
Registration is a free and easy way to support our truly independent journalism
By registering, you will also enjoy limited access to Premium articles, exclusive newsletters, commenting, and virtual events with our leading journalists
Already have an account? sign in
Register for free to continue reading
Registration is a free and easy way to support our truly independent journalism
By registering, you will also enjoy limited access to Premium articles, exclusive newsletters, commenting, and virtual events with our leading journalists
Already have an account? sign in
Join our new commenting forum
Join thought-provoking conversations, follow other Independent readers and see their replies