'Don't come to Britain, it's horrible and wet': New advertising campaign aims to put Romanian and Bulgarian immigrants off a new life in the UK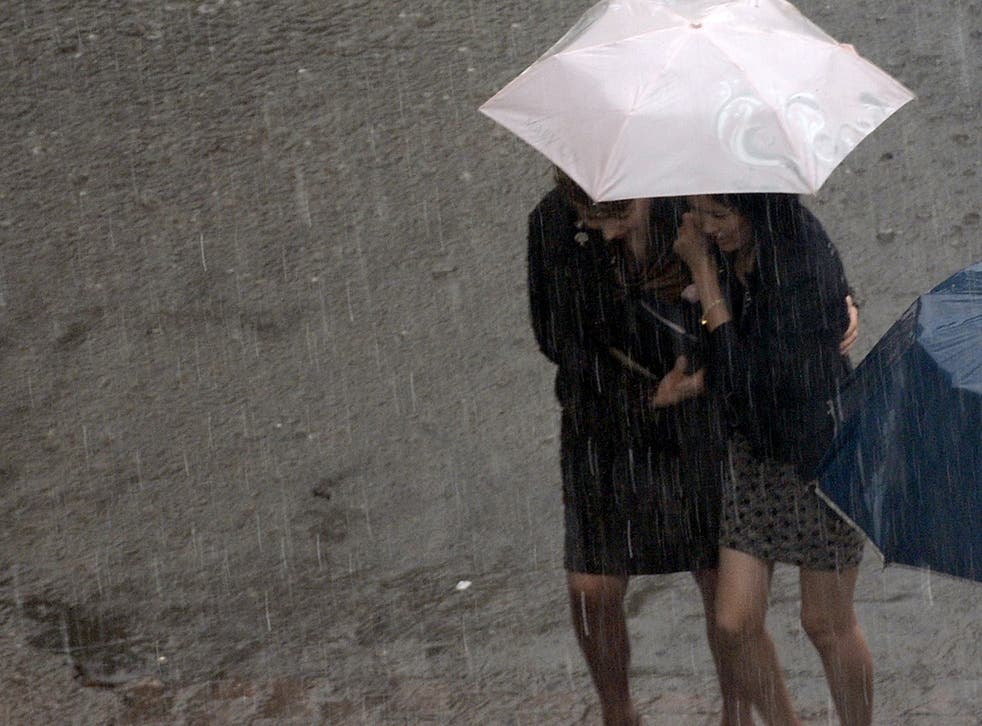 Government ministers are contemplating running a negative ad campaign to put off eastern European immigrants who plan on coming to Britain, reports have claimed.
The measure is reported to be among ideas being considered by officials seeking ways to curb the expected arrivals from the two newest EU member states when temporary restrictions expire in December.
The plan is one of a number of potential strategies the government is said to be considering to stem immigration to Britain next year.
One report over the weekend quotes a minister as saying that negative adverts could "correct the impression that the streets here are paved with gold".
The Telegraph claims that ministers are concerned that if hundreds of thousands of people come to the UK it will mean the Coalition misses its net migration targets.
The adverts would focus on the negative aspects of coming to Britain, with an emphasis on the weather, reports claim.
As well as running negative ads ministers are also thought to be contemplating compelling Romanians and Bulgarians to show they have the means to support themselves for six months after arrival in the UK.
The Home Office has not yet issued an official estimate on how many of the 29 million Romanian and Bulgarian citizens will choose to move to Britain in 2014.
Ministers are said to be wary of the situation when Poland joined the Union and much larger numbers than predicted came to the UK.
Communities Secretary Eric Pickles has admitted the influx would "cause problems" with services such as housing, with the highest numbers likely to pick London boroughs which already have significant populations from the countries.
However, he insisted it was not "reasonable" to assume that 300,000 would move to the UK - the figure suggested by some Tories based on migration levels after Poland, the Czech Republic, Latvia and Lithuania acceded.
The Government has confirmed it will not seek to extend temporary curbs on 29 million Romanian and Bulgarian nationals' right to live and work in Britain, which are due to expire in December.
Join our new commenting forum
Join thought-provoking conversations, follow other Independent readers and see their replies