Doris Lessing: Acclaimed novelist was kept under MI5 observation for 18 years, newly released papers show
Chief concerns were the frequent visits by 'persons of various nationalities' and the fact that its female resident was a 'known Communist'
Cahal Milmo
Friday 21 August 2015 00:43 Comments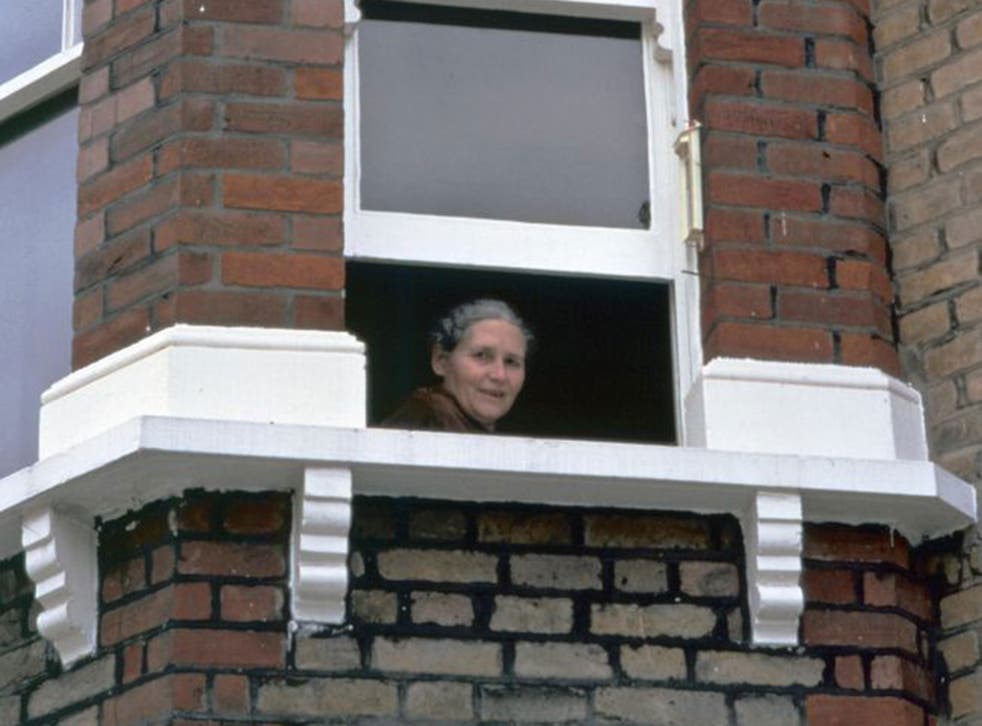 Early in 1956, an officer from Scotland Yard's Special Branch voiced his suspicions that a flat in Kensington was being used for "immoral purposes". Chief among his grounds for concern were frequent visits by "persons of various nationalities" and the fact that its female resident was a "known Communist".
The potential fifth columnist running an apparent house of ill repute was in fact one Doris Lessing, by then already a novelist of standing, and the "Americans, Chinese, Indians and negroes" visiting her home were attending to discuss the finer points of left-leaning literature and Marxist politics.
The allegation of brothel keeping, which Scotland Yard later begrudgingly admitted was baseless, was just one episode in a near 20-year operation by MI5 and British intelligence to keep Lessing, one of Britain's most influential novelists who became the oldest recipient of the Nobel Prize for Literature in 2007, under surveillance as a suspected subversive.
Documents released on 21 August at the National Archives in Kew, west London, reveal how the novelist, who spent her formative years in Southern Rhodesia, was monitored and her mail intercepted for at least 18 years after she was adjudged to have formed a "deep hatred" of apartheid-style policies in the British colony and become a Communist sympathiser.
Lessing was one of hundreds of leftwing academics and intellectuals whose Cold War contacts with the Communist Party of Great Britain (CPGB) brought them to the attention of MI5, which had thoroughly bugged the party's London headquarters, as well as phone boxes in the surrounding area to monitor the calls of "surveillance-aware" activists.
But the security services both in Britain and its remaining colonial possessions seem to have considered Lessing a particular threat, closely monitoring her travels to locations from Czechoslovakia to southern Africa, where a tip-off from London of her visit resulted in her being banned for many years from apartheid-era South Africa.
One MI5 source told his controllers that the novelist should be considered as "an attractive, forceful, dangerous woman - ruthless… and not prepared to do anything against any form of Communism".
The scrutiny of the writer began in 1944 when British colonial intelligence officers complained about a pro-Communist book club run in Rhodesia by Lessing and her second husband, Gottfried Lessing, a Jewish refugee. One memo to London said: "The general tone of the club is reported to be very left, and it is stated that most topics of discussion there usually end up in anti-British, anti-capital and anti-imperialist vapourings."
The writer, who came to Britain in 1949, published her first book, The Grass Is Singing, in 1950 and established herself as a powerful voice on the iniquities of colonialism. She went on to become a multi award-winning author, respected for her firebrand views on inequality and blunt frankness (she called her winning of the Nobel Prize a "bloody disaster" because it stopped her writing).
But MI5 viewed her anti-racist views and her association with various literary and political groups dedicated to building links with the Soviet Union with deep suspicion. One 1951 report in her Security Service personal file said: "Doris Lessing has been described as certainly pro-Communist although it is doubtful if she is a party member. Her Rhodesian background has brought out in her a deep hatred of the colour bar which has now reached the point of fanaticism. In this way her Communist sympathies have been increased."
Famous Nobel Prize for Literature winners

Show all 11
A 17-day visit by Lessing to Czechoslovakia and Russia as a delegate of the Authors for World Peace movement in 1951 was watched closely by the Security Service, which arranged for customs officers to search the belongings of those on the tour once they had returned from behind the Iron Curtain.
But the documents suggest it was her continuing links with southern Africa which excited the most interest. When she departed on a tour of Rhodesia and South Africa in 1956 with illustrator Paul Hogarth, a CPGB member who worked for Graham Greene and John Betjeman, their every move was followed.
After a day of following the pair in their borrowed Ford Consul, one intelligence report stated: "They were taking a great deal of evasive action and abnormal security precautions to shake off surveillance."
Lessing, who was expelled from South Africa during the trip after an alert to the apartheid country's police force from London, was also followed onto a flight back to Britain and observed to be writing in a large black notebook which her tail considered suspicious because the author covered what she had written each time someone came past.
An attempt to find the notebook in her luggage upon her return to London airport was abandoned because of fears it would alert Lessing to MI5's scrutiny.
While the author, who died in 2013 aged 94, maintained her radical politics throughout her life, her MI5 file reveals nothing to suggest she was an active threat to national security. She publicly distanced herself from the CPGB and the Soviet Union in the wake of the brutal quashing of the Hungarian uprising in 1956. Along with other Marxist intellectuals, including the historian Eric Hobsbawm, Lessing wrote an open letter criticising the CPGB for its "hopeless and gutless" failure to condemn the Soviet bloodbath in Budapest.
MI5, which continued to monitor the novelist and open her mail until at least 1962, nonetheless remained unconvinced that Lessing had forsaken all revolutionary ambitions.
One source was reported as saying in 1958 that he was unconvinced that she had "broken completely with the Communist Party", adding she "would be prepared to string along if the Party courted her".
For her part, the novelist maintained a vigorous disdain for the British state even when it eventually decided to honour her. She declined a damehood in 1992 on the basis that the British Empire in whose name it was offered no longer existed. She eventually accepted the offer of being made a Companion of Honour on the basis it meant "you're not called anything".
Register for free to continue reading
Registration is a free and easy way to support our truly independent journalism
By registering, you will also enjoy limited access to Premium articles, exclusive newsletters, commenting, and virtual events with our leading journalists
Already have an account? sign in
Join our new commenting forum
Join thought-provoking conversations, follow other Independent readers and see their replies