Drone in 'near miss' with Heathrow-bound passenger plane at just 1,500 metres altitude near London Shard
Incident one of four recorded in July as pilot group calls on government to tighten regulations
Caroline Mortimer
Friday 18 November 2016 15:28 Comments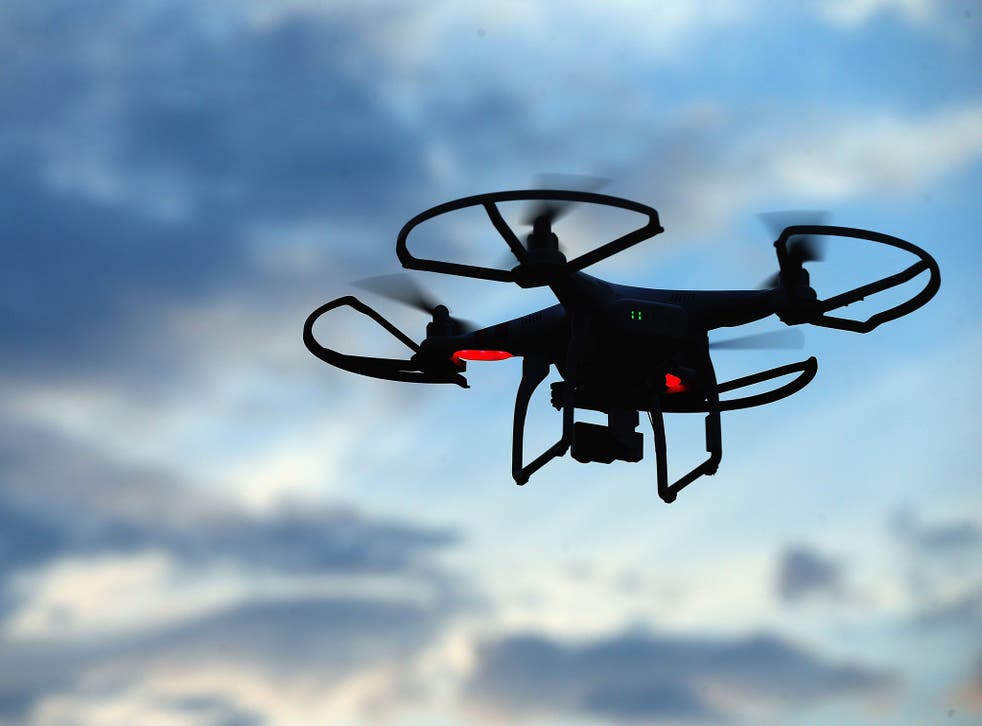 A passenger plane flying near the Shard had a "very near miss" with a drone as it approached Heathrow airport, a new report has said.
The drone, described as black and about 50cm wide, was spotted out of the right flight deck window at around 12:45pm on 18 July while the A320 aircraft was flying at an altitude of 4,900ft (1,500m) above the ground.
The plane "narrowly avoided" colliding with the drone as the pilot had no time to take any steps to avoid it.
The crew said the drone had "probably" passed above the right wing and horizontal stabiliser, which is on the tail of the plane.
A report on the incident published by the UK Airprox Board (UKAB), which regulates air safety in the UK, found the aircraft was flying illegally as drones weighing between 7kg and 20kg are only allowed to be flown as far up as their user can see them – which airspace guidelines say is around 400ft.
The police were notified of the incident but were unable to find the drone pilot.
The incident was one of four near misses involving drones recorded by UKAB in July.
Another near miss reported a week earlier near Liverpool John Lennon airport found that a "yellow and black drone" came within five metres of colliding with an A319 aircraft's wingtip.
The most stunning drone pictures of 2015

Show all 12
The crew reported that the drone "appeared to be moving in a westerly direction" and it "took longer to pass than the crew thought normal".
The pilot told UKAB the drone was "an unnecessary distraction at a critical stage of flight" as the plane had just taken off.
It follows a steep rise in the number of incidents involving drones which have been recorded by UKAB.
UKAB received reports of 56 incidents this year up to October, compared with just 29 in all of 2015.
Steve Landells, flight safety specialist at the British Airline Pilots Association, called for a number of measures to be introduced to tackle the problem of drones in restricted areas such as airports.
These include better education for users, compulsory registration of drones and fitting the devices with technology that would stop them being flown into the wrong place.
He added: "Flying a drone in an irresponsible manner puts lives in danger and any offending drone should transmit enough data to allow the police to locate the operator, and, if they have endangered another aircraft, a prosecution should follow."
In April, a pilot claimed his British Airways flight had been hit by a drone as it landed at Heathrow but then Transport minister Robert Goodwill told MPs it could have been a "plastic bag" and urged them "not to overreact too much".
Additional reporting by PA
Register for free to continue reading
Registration is a free and easy way to support our truly independent journalism
By registering, you will also enjoy limited access to Premium articles, exclusive newsletters, commenting, and virtual events with our leading journalists
Already have an account? sign in
Join our new commenting forum
Join thought-provoking conversations, follow other Independent readers and see their replies