Government plans to crack down on drones in prisons branded 'public relations exercise' by prison experts
'The drone issue has become something of a distraction from the real problem. Prisons are awash with drugs, but this is not because of drones,' says prison affairs academic Alex Cavendish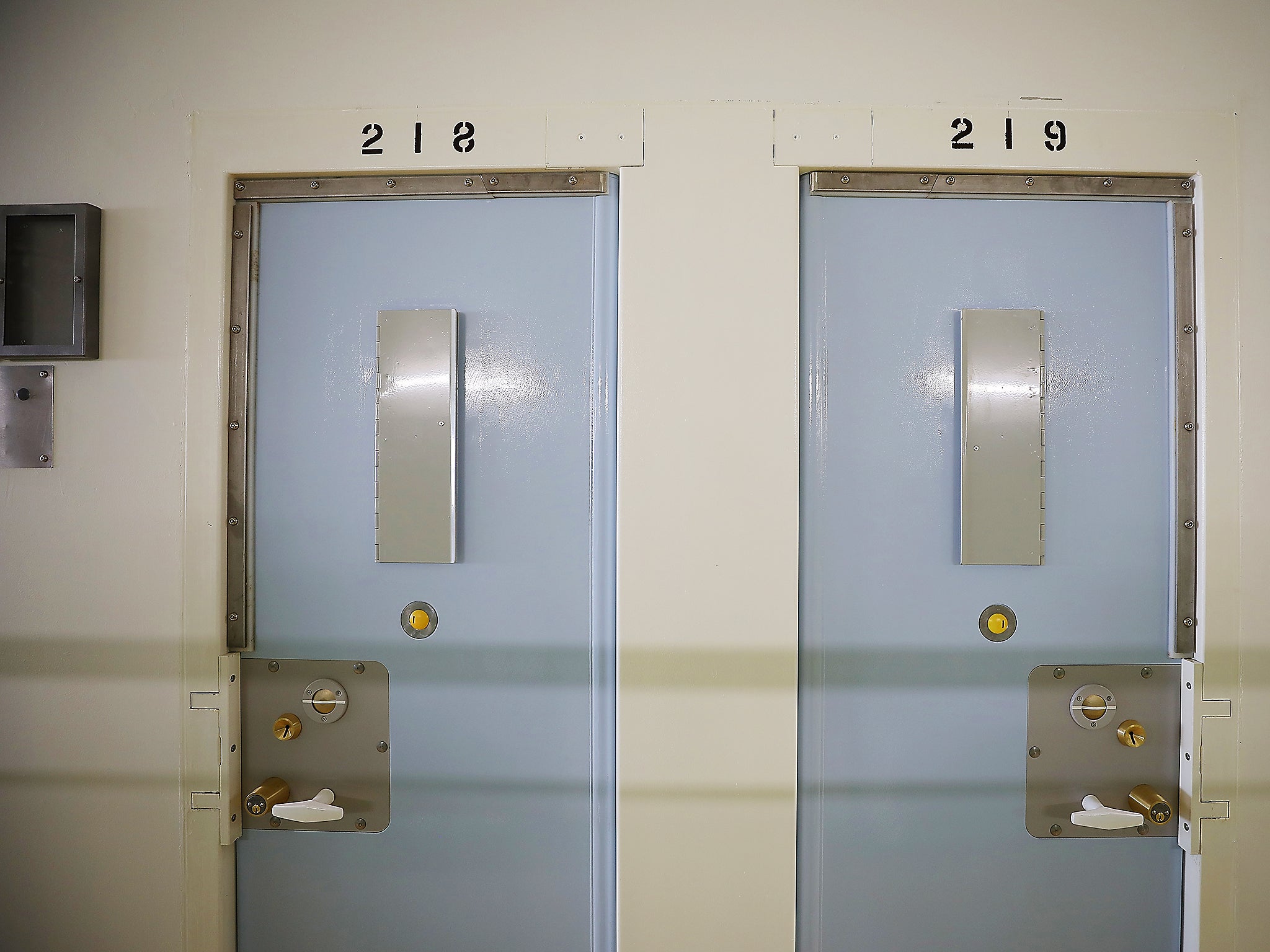 Government plans to introduce a specialist unit in attempt to curb the use of drones to transport drugs and mobile phones into prisons have been dismissed as "twaddle" and a "mere distraction" by prison experts and former inmates.
The Ministry of Justice has today announced plans for prison and police officers to work with law enforcement agencies to inspect drones recovered from jails, in a bid to identify and track down those involved in attempts to smuggle in contraband and ensure that they are brought to justice.
Prisons minister Sam Gyimah said that following an increase in drones entering prisons last year, the initiative will see investigators draw together intelligence from across prisons and the police to identify lines of inquiry, which will then be passed to local forces and organised crime officers.
But prison experts and specialists have told The Independent that drones are a minor problem in the context of the wider issues facing the prison system at present, and accused the Government of using the plans as a public relations exercise that glosses over the real problems in the penal system.
Alex Cavendish, former prisoner and prison affairs academic, said: "The drone issue has become something of a distraction from the real problem. Prisons are awash with drugs, but this is not because of drones. This is because of corrupt staff. That's the reality.
"Nobody who is serious about being in the drugs trade is going to take a risk of putting product worth £1,000 on the outside – worth £6,000 on the inside – on a drone and then losing it, because someone has to pay that bill.
"Clearly it's a new way of getting things over prison walls, as opposed to throwing them over. But the vast majority of big consignments of drugs, large quantities, are being smuggled in by staff and contractors. If you look at some of the big drug and mobile phone seizures they've made it recent years, it's been members of staff or contractors who have been caught red-handed.
"When drones are found within prison walls they normally contain things like prepaid SIM cards, which are very light, and bags of psychoactive substances [such as spice], which of course have a much lower street value than real drugs."
Criminologist and former prison watchdog chairman Faith Spear described the plan as a "silly initiative", saying it failed to deal with the "root case" of problems in prisons, such as overcrowding and under-staffing.
"When you think of the relatively small amount of drones that get into prisons, they couldn't bring the amount of mobile phones and drugs in that you find within a prison. It's just not possible," Ms Spear told The Independent.
"A lot of it comes through corrupt staff, and these kinds of things are hidden. Even if other officers or governors are aware, a lot of these things are dealt with in house – not out in the media. So we only hear about a small number of cases, but it's widespread.
"They say they've got this new initiative they want the public to grab hold of, but if you're not dealing with the root causes, all this is a facade. It's not dealing with the problems of drugs and phones within prisons. It's not dealing with the real issues, like overcrowding and under-staffing.
"I don't know whether the public will take it on board, but I think anyone who knows about the business and have worked in prisons will know that it's just a silly initiative that probably won't do a lot of good."
Announcing the plans, the Ministry of Justice referred to one recent case of drone-facilitated drug smuggling, which saw a joint operation between police and prison officers lead to the arrest of two men who had attempted to flood prisons with contraband worth around £48,000.
The men, one of whom was subsequently jailed for six years and six months and the other for four years and four months, used drones to try and fly packages containing cannabis, spice and heroin, as well as phones into three different prisons.
The Government's plans to tackle drones in prisons also come following a sharp increase in incidents involving drones in recent years, with figures showing there were 33 incidents of the gadgets being detected in or around jails in England and Wales in 2015, up from just two the year before and none in 2013.
The end of innocence: Inside Britain's child prisons
Show all 6
But a former prisoner, named only as the Tartan Con, who served four years before his release in 2016, told The Independent that in reality, of the total amount of drugs that find their way into prisons, drones facilitated "a mere handful".
"For every one drone, there are probably 100 other packages that get in through staff, visits, governor, or over the wall. I never saw one during my time in prison. The first time I even heard about them was when I got out," he said.
"The problem is the drones are what everybody talks about because it's a funky new thing. But it's a mere handful. It's not as if you walk outside the prison and just see a sky of drones trying to get in.
"This is the Government doing a public relations exercise. It's just something it puts out to say 'we're tackling the issue'. They're thinking they need to say something about prisons, so they say they're tackling drones."
Ben Gunn, former prisoner and criminal justice consultant, said drones accounted for "just a few percentage points" of drugs in prisons, and accused ministers of shirking the issue of staff corruption.
"Drones are a minor problem. They generate a small source of the drugs that get into prisons – just a few percentage points compared to staff corruption and stuff being thrown over walls. Yet staff corruption is something ministers won't touch," Mr Gunn said.
"They are not adding or subtracting to anything really. They're just an interesting new, but tiny, addition to the drug and phone issues."
In November, the prisons minister Sam Gyimah suggested that eagles could be used to stop the proliferation of drone usage, while in December Justice Secretary Liz Truss raised eyebrows in the House of Commons when she claimed barking dogs could be a solution to the problem.
Mr Cavendish accused ministers of failing to understand the "intricacies" of how drug supply works in prisons, and said the plans announced today targeted an aspect that is "in vogue" but while failing to deal with the deeper and more ingrained issues with the UK penal system.
"Politicians really don't understand the intricacies of how drug supply works in prisons. They haven't got a clue. I'm not saying they shouldn't target them, but this is one small piece of a much bigger puzzle, and until they get to grips with the issue of corrupt prison staff and contractors, this problem will never be solved.
"Liz Truss made a complete fool of herself in the House Of Commons by saying they were deploying dogs to discourage drones by barking. I think what she's trying to do now is row back and correct the foolish statement that she made in Parliament, by saying we're actually doing something about drones.
"It's twaddle. It's pretending. The mantra is that something must be done, and the easiest way is to set up a small task force and focus on a very public issue that is in vogue at the moment, rather than deal with what's happened over the last seven years in prisons, which is too few staff and a massive reduction in security, with the result that it's very easy to smuggle in contraband."
The prisons minister said of the plans: "We are absolutely determined to tackle the illegal flow of drugs and mobile phones into our prisons and turn them into places of safety and reform.
"The threat posed by drones is clear, but our dedicated staff are committed to winning the fight against those who are attempting to thwart progress by wreaking havoc in establishments all over the country. My message to those who involve themselves in this type of criminal activity is clear; we will find you and put you behind bars."
Join our commenting forum
Join thought-provoking conversations, follow other Independent readers and see their replies