Dunbar Martyrs: Locals call for the remains of Scottish prisoners imprisoned by Oliver Cromwell to be brought home
Archaeologists reveal the brutal fate of Scottish prisoners who were marched south and imprisoned by Cromwell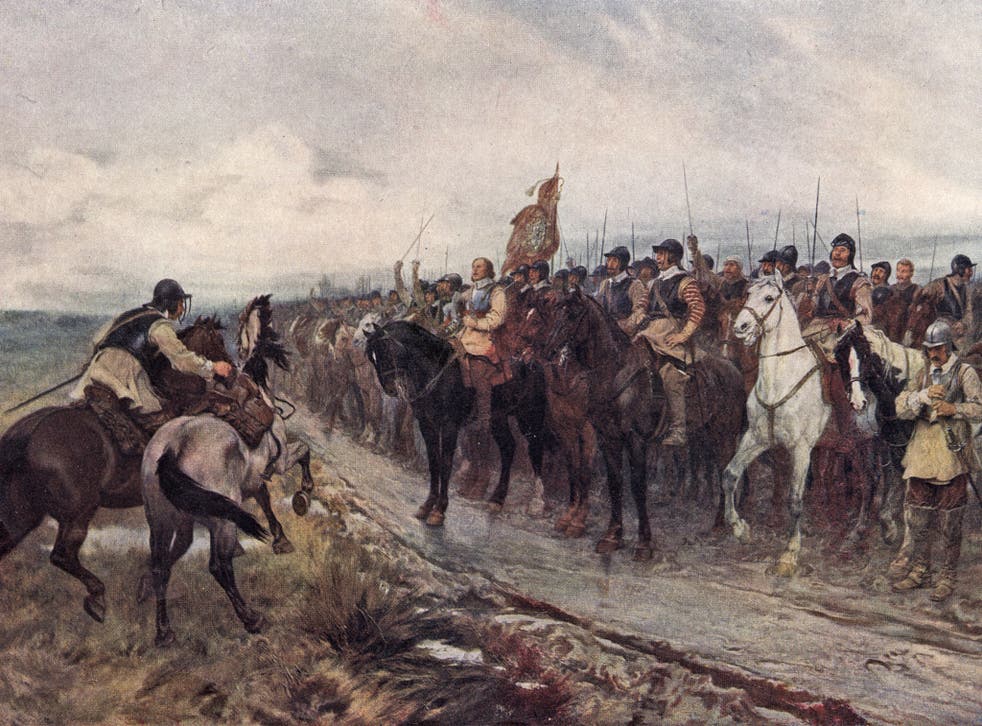 They died cold, starved and overcome by disease before their bodies were thrown into mass graves.
Now the story of how a group of Scottish prisoners of war were marched 100 miles to England and imprisoned by Oliver Cromwell has been revealed by the archaeologists who discovered their remains.
The skeletons of between 17 and 28 soldiers defeated by English forces in the Battle of Dunbar in 1650 were discovered in 2013 in what would have been the grounds of Durham Castle. Archaeologists at Durham University have now pieced together the fate of soldiers – including some who were as young as 13.
Professor Chris Gerrard, the head of the university's archaeology department, told The Independent: "We found that the soldiers didn't die from injuries sustained in battle, and that's because only those fit enough were marched south. They died from disease, probably dysentery, in large numbers. I think Cromwell would have been horrified to find out what had happened: it wasn't his intention."
The archaeologists found that some of the bones had what appeared to be animal gnawing marks, suggesting that the bodies were left exposed before they were buried. There was little sign of unhealed injuries, which suggests the soldiers were inexperienced in battle.
Some had signs of lesions on their bones that could have resulted from infections. There was also evidence that most had developed respiratory tract infections because of smoky or polluted air.
Experts from the university travelled to Dunbar this week to ask local people what should now happen to the remains – amid calls for them to be returned to Scotland.
The Battle of Dunbar was one of the bloodiest of the English Civil Wars – Oliver Cromwell's troops defeated a larger Scottish force loyal to Charles II in less than an hour. An estimated 6,000 Scots were captured, with about 1,000 sick and wounded released after the battle, which helped to cement Cromwell's reputation as a military leader.
About 4,000 hungry and battle-shocked prisoners were marched south to Durham Castle, where about 1,700 are believed to have died from malnutrition, disease and cold. Others were shot en route and some escaped.
UK news in pictures

Show all 50
Historical accounts suggest that some prisoners were shipped abroad for a profit to work as slaves, while others were sent down coal mines or ordered to work at the salt pens in South Shields.
It is thought that there could be more mass graves under the university's Palace Green Library.
The archaeology team has already been contacted by people offering to supply DNA to find out whether they are distantly related to the soldiers.
More than 1,000 people have signed a petition calling for the "Dunbar Martyrs" to be returned to Scotland, although others say the bodies should remain in Durham. It follows the arguments earlier this year about what was to happen to the rediscovered remains of Richard III.
A commemorative event for the Dunbar soldiers could be held as early as next year.
Professor Gerrard said: "We hope to carry out further research and create what we think of as biographical information – telling their story from birth right through to their deaths.
"People have strong views in both Dunbar and Durham about what should happen to the remains. We're just at the stage of gathering those views and want to hear all the arguments before any decisions are made."
Join our new commenting forum
Join thought-provoking conversations, follow other Independent readers and see their replies