Ebola nurse Pauline Cafferkey discharged from London hospital
Ebola nurse suffered a 'complication' relating to her previous illness
Will Worley
Sunday 28 February 2016 17:56 Comments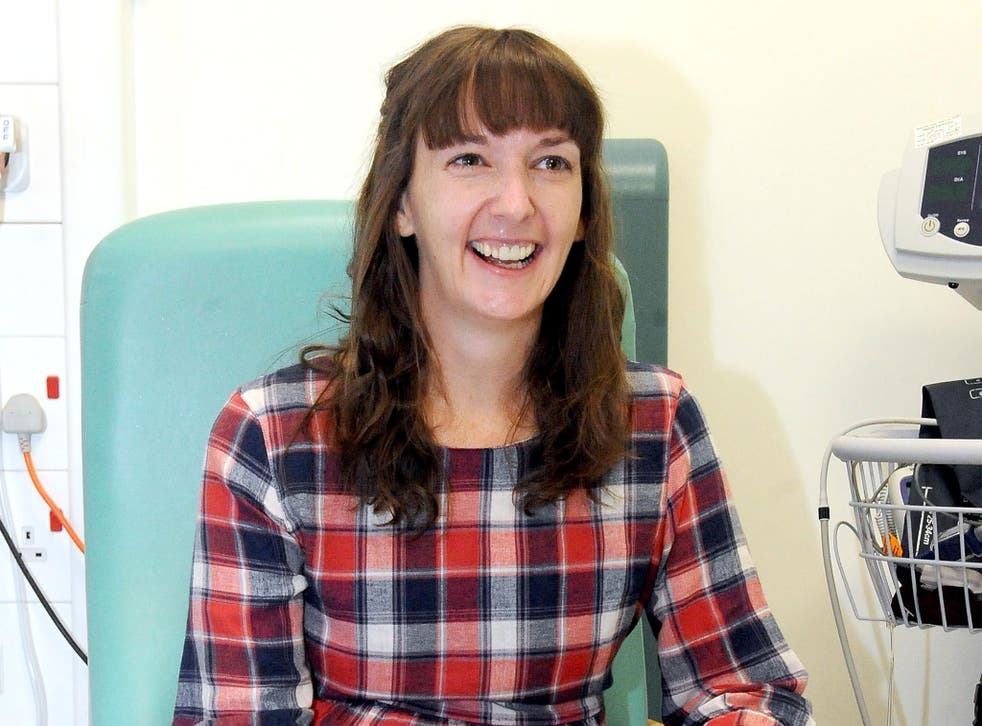 Pauline Cafferkey, the nurse who was hospitalised for a third time following a "complication" relating to an Ebola infection, has been discharged from hospital.
Doctors have confirmed she is not infectious.
Ms Cafferkey, of South Lanarkshire, was admitted earlier this week after being flown from Glasgow to London.
In a statement the Royal Free Hospital said: "Pauline Cafferkey has today (Sunday 28 February) been discharged from the care of the Royal Free Hospital following her admission due to a complication related to her previous infection by the Ebola virus."
"We can confirm that Pauline is not infectious. The Ebola virus can only be transmitted by direct contact with the blood or bodily fluids of an infected person while they are symptomatic.
Ms Cafferkey contracted the Ebola virus while working as a nurse in Sierra Leone in 2014.
She was treated at the Royal Free Hospital in London twice in 2015, on one occasion spending over a month in quarantine.
In October 2015, she suffered from meningitis relating to the Ebola virus, which was found to be present in her bloodstream.
Register for free to continue reading
Registration is a free and easy way to support our truly independent journalism
By registering, you will also enjoy limited access to Premium articles, exclusive newsletters, commenting, and virtual events with our leading journalists
Already have an account? sign in
Join our new commenting forum
Join thought-provoking conversations, follow other Independent readers and see their replies