Ebola: Gatwick scare for 'petrified' staff and passengers after woman on west Africa flight collapses and dies
The traveller had flown from the west African country of Gambia before she fell ill and died after disembarking the plane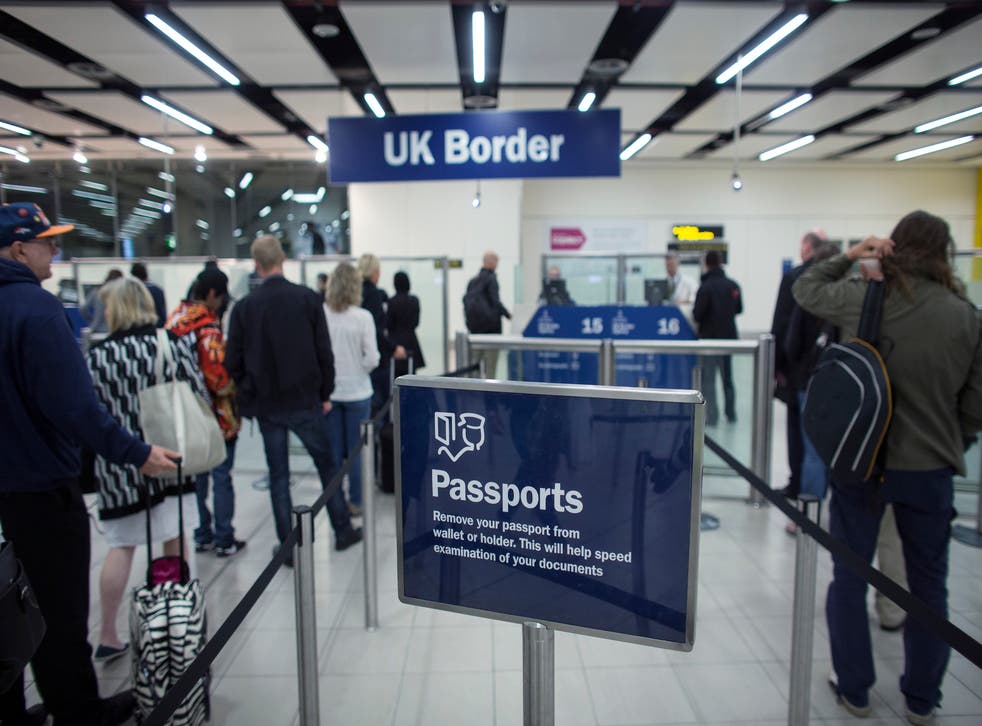 Gatwick was struck with an Ebola scare at the weekend after a woman collapsed and died after arriving from west Africa.
The passenger, in her 70s, showed no symptoms on the flight from Gambia but became unwell on arrival at the south England airport on Saturday. She had flown with Gambia Bird.
The woman was taken to hospital where she died, though subsequent tests for Ebola came back negative. There have been no confirmed cases in the UK thus far.
Dr Brian McCloskey, Director of global public health at Public Health England, said: "There was no health risk to other passengers or crew, as the passenger did not have symptoms during the flight.
"It was considered very unlikely to be a case of Ebola but testing was done as a precaution, and was negative.
In pictures: Ebola virus

Show all 62
"The correct procedures were followed to confirm there was no reason to quarantine the airplane, the passengers or staff."
Airport staff spoke of how the woman was apparently sweating and vomiting before paramedics, immigration and airfield operations turned up to take everyone's details.
The staff member told the Daily Mirror: "Everyone's just ­petrified.
"We've all seen how many people have died from Ebola, especially in Sierra Leone, and it's terrifying."
The flight, carrying 128 people, had reportedly travelled from Sierra Leone, then had stopped at Gambia before carrying on its journey to the UK.
Ebola has killed at least 800 people since it began spreading through the western African countries of Guinea, Liberia and Sierra Leone. One man died in Nigeria after boarding an international flight from Liberia to Lagos.
The World Health Organisation (WHO) says that the outbreak of the deadly disease, which causes kidney and liver failure in its victims, is one of the largest ever recorded.
A spokesperson for Gatwick said: "As a precaution, the aircraft was isolated, as were relevant airline and airport staff. At every stage, we took advice from Public Health England, which cleared the aircraft for its return journey."
Nancy Writebol, a Christian missionary, had been working in Liberia with another recuperating Ebola victim, Dr Kent Brantly, when she became infected.
She had been working as a hygienist decontaminating people coming through the Ebola treatment area at a hospital in Monrovia, in the same compound where Dr Brantly worked as a physician.
Dr Brantly was the first to be sent back to the US, arriving on Saturday, after being quarantined in a customised Gulfstream III aircraft. Both missionaries will receive care within the infectious disease unit at Emory University Hospital in Atlanta.
The pastor of Ms Writebol's church in her hometown of Charlotte, North Carolina, said that she is in good spirits despite her diagnosis.
Critics have attacked the return of the infected workers to US soil, claiming that they are jeopardising the health of fellow citizens.
The US Centres of Disease Control and Prevention (CDC) said it had received "nasty emails" and at least 100 calls from people saying: "How dare you being Ebola into the country!"
Businessman Donald Trump has also been on the warpath, taking to Twitter to say that American aid workers battling Ebola should not be allowed to return home for treatment.
He said that the US should "immediately stop all flights from Ebola infected countries or the plague will start and spread inside our 'borders'."
Additional reporting by agencies
Join our new commenting forum
Join thought-provoking conversations, follow other Independent readers and see their replies