Election 2017: Trans people 'being blocked from registering to vote'
Error raises concerns many could miss 22 May deadline to participate in June's ballot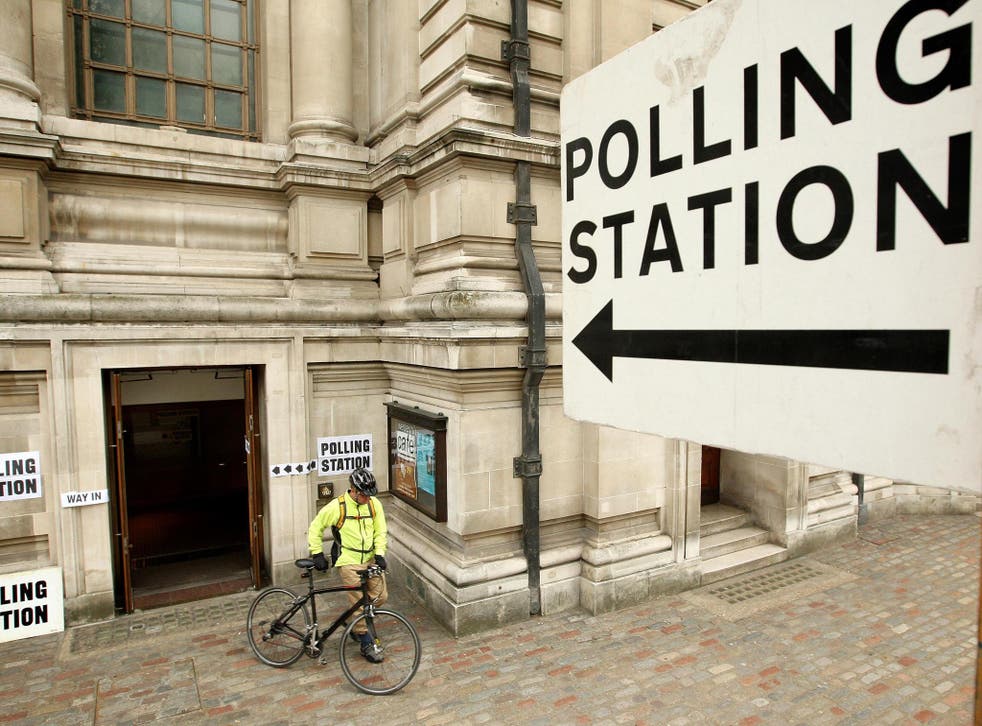 Trans voters are reportedly being blocked from registering to vote due to a Government protection measure "that goes too far".
Trans people who have legally changed their name reported being served with an error message when trying to register online, despite entering all the correct details.
The issue occurs when a voter's national insurance number is "protected", which allows certain people, including some celebrities and victims of crime, to vote anonymously.
For trans people, this status is issued as standard to conceal their previous name and original gender marker, considered by HMRC to be "sensitive information".
It means voters with protected files have to present themselves in person to their local authority, raising concerns that many will miss the opportunity to register ahead of 22 May deadline.
The restriction is meant to secure trans people's privacy but LGBT+ campaigner, and Green Party equalities spokesperson, Aimee Challenor told The Independent the measure risks disenfranchising voters at a crucial time.
"This could act as a barrier to people as everyone is saying it only takes five minutes to register, but then they log on and can't do it. You then have to call the council, get a time to go down with all your paperwork within working hours," she said.
"People might not be able to take that time off and council election departments are extremely busy so they may not have time to see you before. Trans people's deadline may have been last week if people can't get appointments in time."
UK General Election 2017

Show all 47
According to the Electoral Commission, local authorities are issued with "comprehensive guidance" on the processes to follow for protected voters. Voters without a national insurance number are also able to register and can send proof of identification by email for processing.
However, one man told Pink News his local authority did not know how to handle the situation.
"They just didn't know what to do. I can't register because I can't 'prove my identity', even though I have documents. Because I don't have a Gender Recognition Certificate it's not enough," he said.
Ms Challenor, who is the Green party's parliamentary candidate in Coventry South, said more information needs to be available to trans people about how a name or gender change will affect their records.
"There needs to be more information and more choice because not all trans people are aware that that's what happens to our records. The Department of Work and Pensions and HMRC need to publicise how that affects them," she said.
"In the long term we want to increase trans participation in politics because we still overwhelmingly see those affected by government policies the most having the least amount of say."
An Electoral Commission spokesperson told The Independent: "It is possible to register to vote without a National Insurance Number and the Electoral Commission provides local authorities with comprehensive guidance that outlines the processes they should follow if an applicant does not supply them with one."
A spokesperson for HMRC advised The Independent trans people who have been unable to register should contact their local electoral officer.
Join our new commenting forum
Join thought-provoking conversations, follow other Independent readers and see their replies