Emergency services called to car explosion outside west London hospital
Leaking petrol left a long trail of fire blazing down the street
Alexandra Sims
Thursday 19 November 2015 14:28 Comments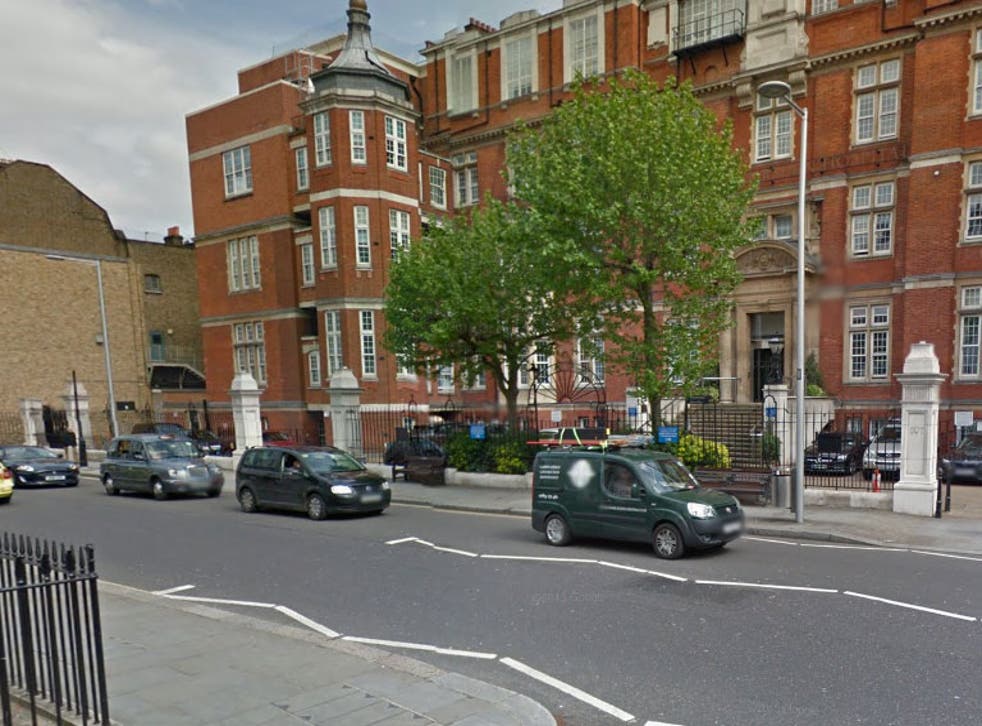 Fire fighters have attended a blaze after a car exploded outside a hospital in a west London street.
Crews arrived to find a Volkswagen Gulf engulfed in flames, at 10:30am outside the Royal Marsden Hospital in Fulham Road.
According to London Fire Brigade, fuel had leaked from the vehicle and caught light.
Video footage of the incident, filmed by a witness and posted on Twitter, shows a long trail of flaming petrol blazing along the street.
The driver of the car escaped unharmed and asked the hospital's reception for a fire extinguisher following the incident.
Dario Persechino, an app developer who witnessed the incident, told The Evening Standard the blaze was reminiscent of a scene from the film Back to the Future.
He said: "Flames had engulfed the car and smoke was filling Kings Road. We kept hearing bangs coming from the car as more of it burned.
"I kept thinking it looked like something from Back to the Future."
Two fire fighters from Soho fire station attended the scene and the fire was under control within 20 minutes.
Soho Crew Manager, Tom Tracey said: "We believe that the fire was caused by a ruptured fuel line underneath the car. The driver was alerted by another motorist and quickly pulled over and got out without injuries.
"If you smell smoke or burning coming from your car while you're driving it, you should pull over as soon as you can in a safe place, get everyone out of the vehicle and always stay a safe distance away."
Register for free to continue reading
Registration is a free and easy way to support our truly independent journalism
By registering, you will also enjoy limited access to Premium articles, exclusive newsletters, commenting, and virtual events with our leading journalists
Already have an account? sign in
Join our new commenting forum
Join thought-provoking conversations, follow other Independent readers and see their replies