Energy bills: Government considers mail-out scheme to promote cheaper deals for older households
Exclusive: Firms could gain from encouraging older householders to switch
Mark Leftly
Deputy Political Editor
Sunday 13 December 2015 00:08 Comments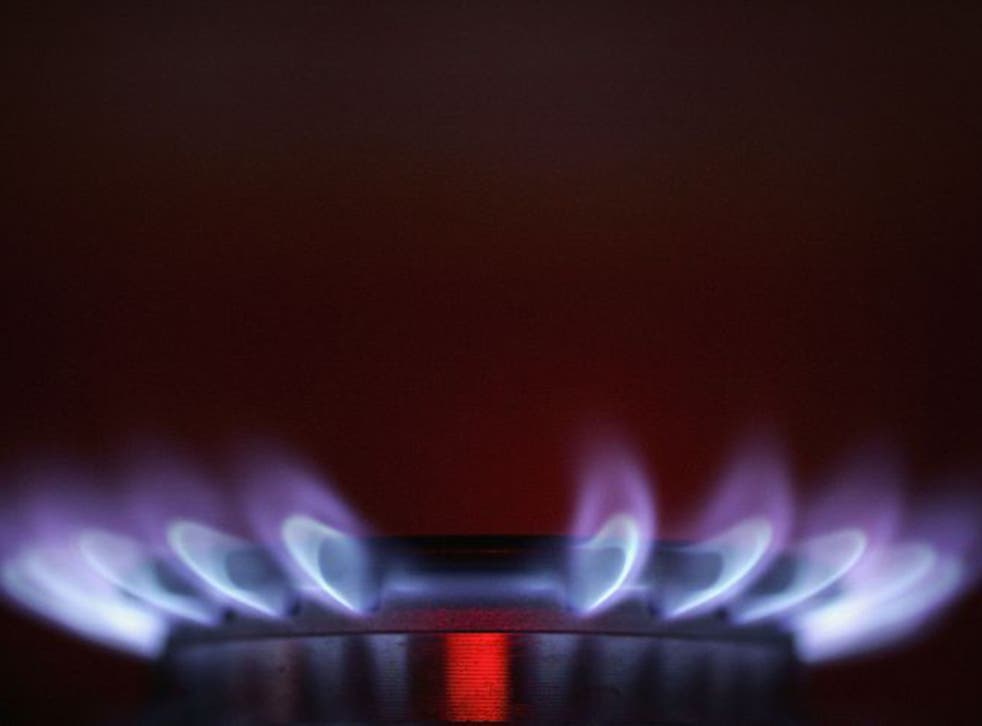 The Government is considering a proposal to include marketing material about switching energy companies in winter-fuel payment letters sent to older householders, to help them reduce their electricity bills.
Jake Berry, the MP for Rossendale and Darwen and a ministerial aide in the Treasury, thinks firms that help consumers switch supplier could pay for the right to include their marketing in the letters. They would bid around £1m for the contract to be the Government's "preferred switching partner" in a a deal that could last three years.
Such firms would stand to gain millions of pounds from pensioners, many of whom are unaware that they can switch to a cheaper electricity supplier by post rather than via the internet. Mr Berry said the companies make about £15-£45 per switch from the supplier that gains the new customer.
Mr Berry would also like to see a paragraph added to the letter to explain the benefits of switching supplier, which can save some bill-payers more than £300 a year in energy costs.
He has raised the idea with the work and pensions minister Priti Patel and the energy secretary Amber Rudd on the floor of the House of Commons, both of whom have said they would look into the benefits. Ms Patel said: "I welcome my honourable friend's suggestion, and I would be delighted to liaise and work with colleagues to make that point.
"The more that we all do to switch energy suppliers and producers, the more money we can all save in the long run."
Mr Berry said this was a "real opportunity" to save the elderly money. A spokesman for uSwitch, which compares the cost of suppliers, added: "It is a good idea to have a paragraph reminding people of their right to switch. In theory, [providing marketing material] is something we would be interested in."
Labour used costly heating bills as evidence of increases in the cost of living during the general election this year.
An investigation this weekend found that some customers are being charged up to £5,400 by energy suppliers to have their meters moved, for instance when they have builders in, while others are paying only hundreds of pounds.
Mr Berry has now written to Ms Patel and Ms Rudd to confirm follow-up meetings. He told Ms Patel: "The vast majority of ways to find out about and compare [electricity] tariffs is very internet based, and I feel the households and individuals who would benefit most from switching and who find it hardest to do online, are the elderly."
He added that enclosing a paper switching envelope in the roughly 12 million winter fuel payments "could be cost neutral or even be a revenue raiser, as a selected partner may pay to be the preferred switching partner of the Government".
It is estimated that if all bill-payers considered switching energy suppliers they could save around £2.2bn between them, with 11 million households saving around £200 each. The Government wants switching to take only 24 hours by 2018.
UK news in pictures

Show all 50
Safety switch
Before switching:
* Check whether your current company offers a cheaper tariff.
* Check whether you will be charged a cancellation or exit fee by your current company.
Switching:
* You can switch by phone if you know the deal you want.
* To switch online, consult a price comparison website or the consumer advice website Which?.
* Fill out a form regarding your current energy situation.
* To get the most accurate alternative deals, it's best to have information to hand such as name of current energy supplier, name of tariff/plan, how you pay your bills, and how much you spend on energy or how much you use in kWh. If this is not known, it may be calculated using information about your house type or from Ofgem averages.
* The form may also inquire about tariff preferences.
* After entering the relevant information, you will be presented with alternative deals.
* Review the results and select your preferred supplier and tariff.
* Proceed to arrange the switch, either through the comparison website or by going directly to the supplier.
After switching:
* The switch will be set up by the new energy supplier.
* Give the company a meter reading to ensure you are not charged for energy used before the switch.
* Pay any outstanding bills to your former supplier.
* It should take around 17 days, or up to three week, to switch, according to Citizens Advice.
* You have 14 days to cancel the switch.
Register for free to continue reading
Registration is a free and easy way to support our truly independent journalism
By registering, you will also enjoy limited access to Premium articles, exclusive newsletters, commenting, and virtual events with our leading journalists
Already have an account? sign in
Join our new commenting forum
Join thought-provoking conversations, follow other Independent readers and see their replies