World must 'transform relationship with nature' to tackle burgeoning environmental crises, says UN
The triple threat posed by the climate crisis, biodiversity loss and pollution is 'killing millions of people each year', says UN chief
Daisy Dunne
Environment Correspondent
Thursday 18 February 2021 16:14 Comments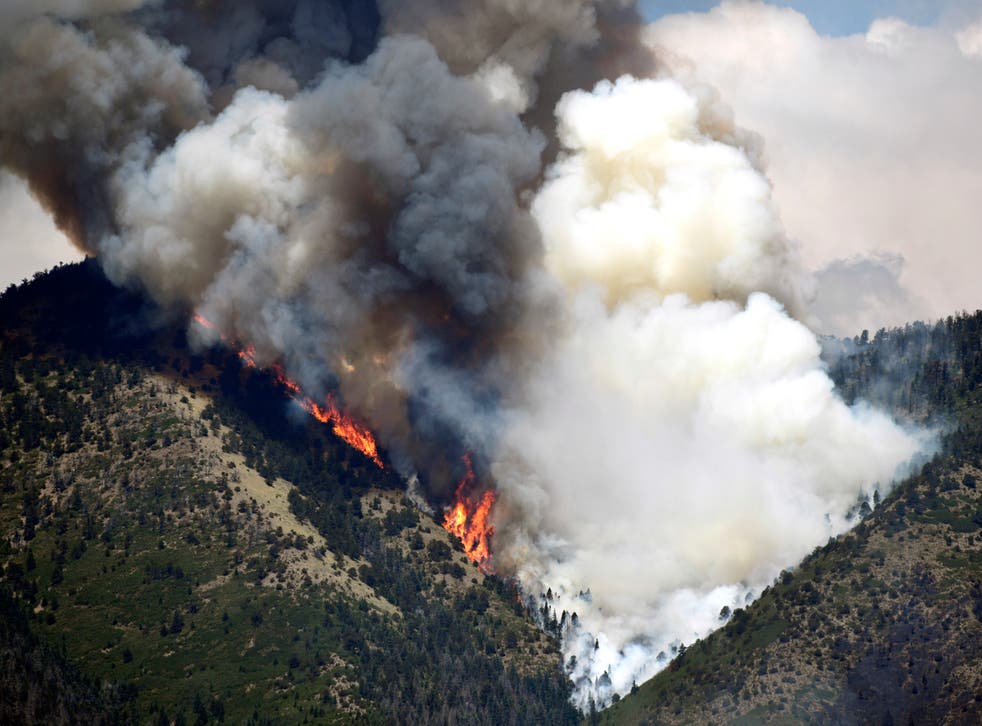 The world must transform its relationship with nature to tackle its worsening environmental crises, a new UN report urges.
The report, published by the UN environment programme, warned that millions of people now die each year as a result of the climate crisis, biodiversity loss and pollution.
The three crises are inextricably linked and so must be fought together, the report said, with the economic recovery from the Covid pandemic providing an "unmissable opportunity" to face up to the challenge.
Writing in the report's forward, UN chief Antonio Guterres said: "Humanity is waging war on nature. This is senseless and suicidal. The consequences of our recklessness are already apparent in human suffering, towering economic losses and the accelerating erosion of life on Earth.
"Ending our war does not mean surrendering hard-won development gains. Nor does it cancel the rightful aspiration of poorer nations and people to enjoy better living standards.
"On the contrary, making peace with nature, securing its health and building on the critical and undervalued benefits that it provides are key to a prosperous and sustainable future for all."
The new report synthesises previous assessments from the world's leading authorities on the climate crisis and biodiversity loss.
This includes a landmark report published in 2019 which concluded that one million animal and plant species now face extinction as a result of human pressures such as habitat loss, the wildlife trade and global heating.
Another report included notes that, if more urgent action isn't taken, current policies from world leaders would put us on a path to a 3C temperature rise by the end of the century.
This is much higher than the world's goal of limiting global warming to "well below" 2C above pre-industrial levels, which was set by countries under the 2015 Paris Agreement.
This year will be crucial to raising ambition to tackle both the climate and biodiversity crises, says the UN.
In May, China will host a biodiversity summit for world leaders. This will be followed by a key round of climate talks, known as Cop26, which are to be held in Glasgow in November.
The report also said that the climate crisis, biodiversity loss and pollution "interact and have common causes, and thus can only be effectively addressed together".
For example, global heating is fuelling biodiversity loss by creating living conditions that are intolerable for wildlife.
In addition, the burning of fossil fuels is a major driver of deadly air pollution. A recent study found that in 2018, one in five deaths worldwide were linked to air pollution from fossil fuels.
Professor Rachel Warren, a researcher of global change at the University of East Anglia, said: "There are three novel aspects to the report. The first is that it brings together the environmental problems of climate change, biodiversity loss, land degradation and pollution.
"Secondly, it goes further than earlier reports by providing a solution to the problem, and being very clear about how various societal actors – governments, businesses, financial organisations, and individuals for example – can all be a part of that solution, with specific actions for each.
"Thirdly, and perhaps most importantly, it advocates a fundamental change in man's relationship with his environment – we need to put nature at the heart of all of our decision making, and work with nature to solve these problems."
The report recommended that governments take action by getting rid of subsidies for fossil fuels and unsustainable agriculture and instead use this money for "low-carbon and nature-friendly solutions".
It also recommended including "natural capital in measures of economic performance" – echoing the words of the recent Dasgupta Review, a report commissioned by the UK treasury which called for the world's economic system to find value in protecting nature.
The UN report also said that individuals can make a difference by "reconsidering their relationship with nature" and by changing their habits, such as by cutting out food waste and by adopting healthier diets with less meat and dairy and more fruit and vegetables.
Register for free to continue reading
Registration is a free and easy way to support our truly independent journalism
By registering, you will also enjoy limited access to Premium articles, exclusive newsletters, commenting, and virtual events with our leading journalists
Already have an account? sign in
Join our new commenting forum
Join thought-provoking conversations, follow other Independent readers and see their replies