Epileptic teenager died in police custody after officers failed to notice seizures on CCTV, report finds
Billy Salton, 19, never recovered from a third seizure in Stockport in 2012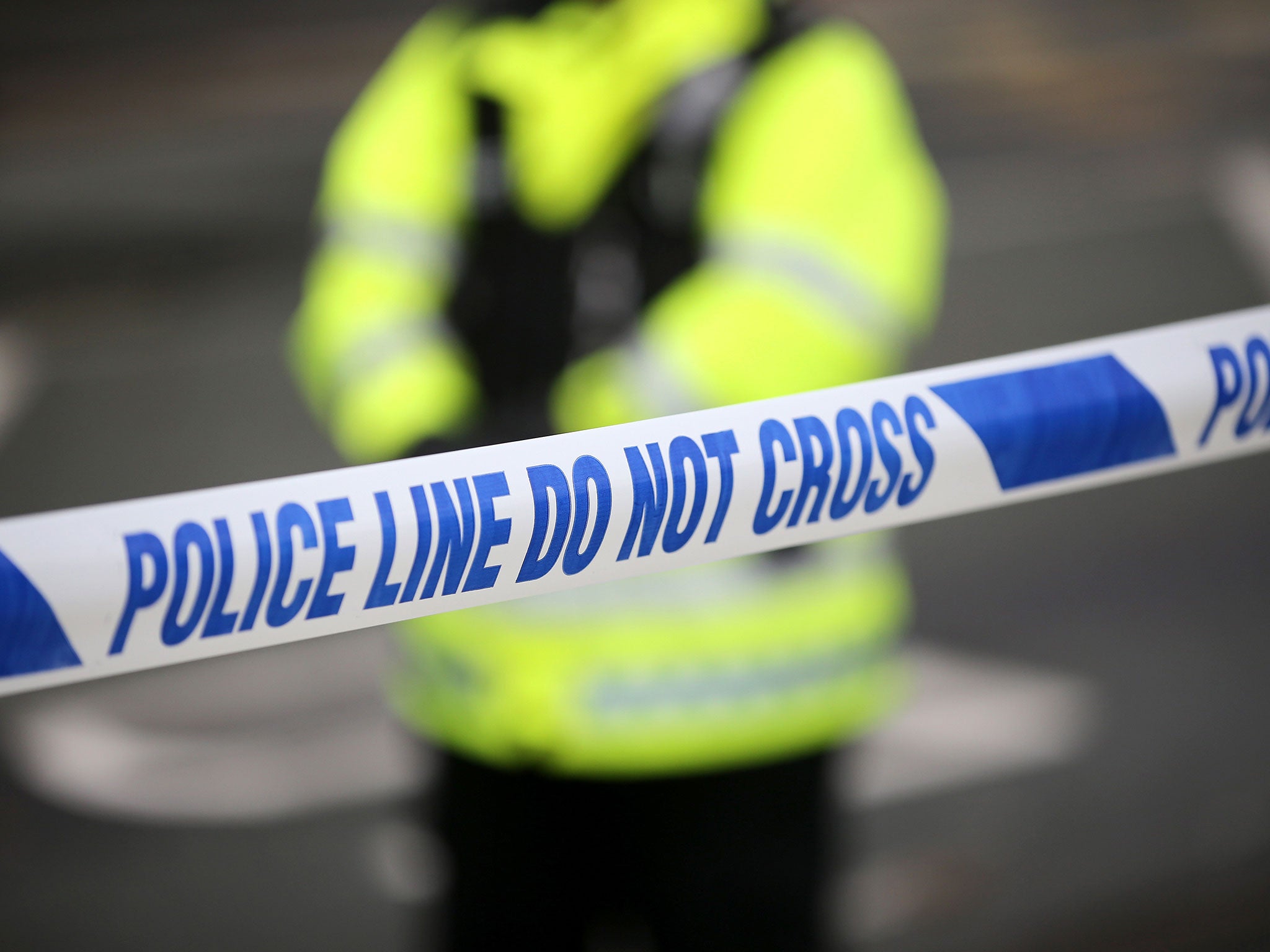 A young father died after police failed to notice him having three epileptic seizures in custody, it has emerged.
Billy Salton, 19, never regained consciousness after being found collapsed in a cell at Stockport Magistrates' Court on 6 July 2014 and his mother made the decision to turn off life support three days later.
He was awaiting a hearing over the alleged burglary of his ex-girlfriend's flat and had already been held in custody at Cheadle Heath station for more than 33 hours.
Neither of the two fits Mr Salton suffered there were spotted by custody staff, despite the fact he had been placed in a cell covered by CCTV.
A report by the Independent Police Complaints Commission (IPCC) detailed how Mr Salton had been sleeping rough in Stockport for days because of the warrant for his arrest.
After voluntarily surrendering to police custody on 4 July, he told officers he had self-harmed three months before following the loss of his job and the breakdown of his relationship with his partner.
On 25 March, their son had been taken away from them by social services, just two days after his birth.
Mr Salton had been epileptic since 2001 and took regular medication but had none with him when he arrived in custody.
To monitor his health, a senior officer assigned him to a cell at Cheadle Heath custody suite with CCTV and ordered officers to check on him every half an hour.
But despite the planned monitoring, two seizures at Cheadle Heath and a third fit at Stockport Magistrates' Court went unnoticed.
The first was at 2.40am on 5 July, when the tonic clonic, or "convulsive" seizure made him fall to the floor and jerk for four minutes, in full view of a CCTV camera streaming images to an office where two custody officers were sat.
An officer found Mr Salton on the floor later in the night but told investigators he did not consider it untoward and that many detainees "find it more comfortable".
When the teenager told police he had had a fit in the morning, a doctor visited and told staff to call an ambulance if he had another fit.
He was eventually given medication on the evening of 5 July but between 8.11am and 8.15am the next day, officers failed to notice another epileptic seizure, when jerking and convulsions could be seen on cameras.
The IPCC report said that a police officer in front of the CCTV monitors appeared to be working on a computer and eating breakfast cereal at the time.
Mr Salton's final seizure came on the morning of 6 July, as he awaiting a hearing in a cell at Stockport Magistrates' Court.
Police records show that a check five minutes before midday showed the teenager was well but a passing officer 10 minutes later noticed him on the floor.
He shouted for help and found the father-of-one lying on his front with his arms behind him and blood coming from his mouth.
By the time paramedics arrived, he was in cardiac arrest and was taken to Stepping Hill Hospital in a critical condition from which he never recovered.
The IPCC investigation found that although "mistakes were made" and poor operating practices found, there was insufficient evidence to suggest any individual officer or member of police staff breached their standards of professional behaviour.
The watchdog did find there had been a "sloppy approach" to Mr Salton's care by the force and medical staff and he could have been kept in custody for a shorter time.
There was also confusion and delay in getting epilepsy medication to Mr Salton and care plan put in place by a custody sergeant was not consistently adhered to as staff missed 18 scheduled half-hour checks.
The IPCC found evidence of poor risk assessment, custody record entry, visiting regime, communication with clinicians and use of CCTV.
It has recommended that Greater Manchester Police consider addressing these in training and ensures CCTV monitors are placed to be easily viewed by staff.
A number of similar issues and recommendations had already been identified following previous IPCC investigations into the Cheadle Heath custody unit.
James Dipple-Johnstone, the IPCC Commissioner for Greater Manchester, said: "The care afforded to Mr Salton during his lengthy detention at Cheadle Heath custody suite should have been of a higher standard.
"Although it cannot be said that this contributed to Mr Salton's death there are a number of issues from this tragic case and other IPCC investigations of the same unit that need to be addressed by Greater Manchester Police to ensure that a better standard of care is given to others in a similar situation.
"Mr Salton's family has been made aware of our findings and I offer my sincere condolences to them for their loss."
An inquest found that Mr Salton died of natural causes after suffering a heart attack brought on by a third epileptic fit at Stockport Magistrates' Court.
The findings come less than a fortnight after another epileptic man died after allegedly being restrained by police while suffering a seizure in Haywards Heath, Sussex.
Relatives of the 32-year-old, who has not been named, claimed officers did not notice him having a heart attack before they put him in a police van and did not heed his girlfriend's warnings that he was having a seizure.
A neighbour had reportedly mistaken his shouting during the fit for violence and called the police by mistake.
An IPCC investigation into his death is ongoing.