Non-white children are less likely to access traditional mental health services, report finds
Exclusive: Review of online counselling service shows black and minority ethnic children considerably more likely to access mental health support if they can remain anonymous
May Bulman
Social Affairs Correspondent
Tuesday 28 November 2017 01:04 Comments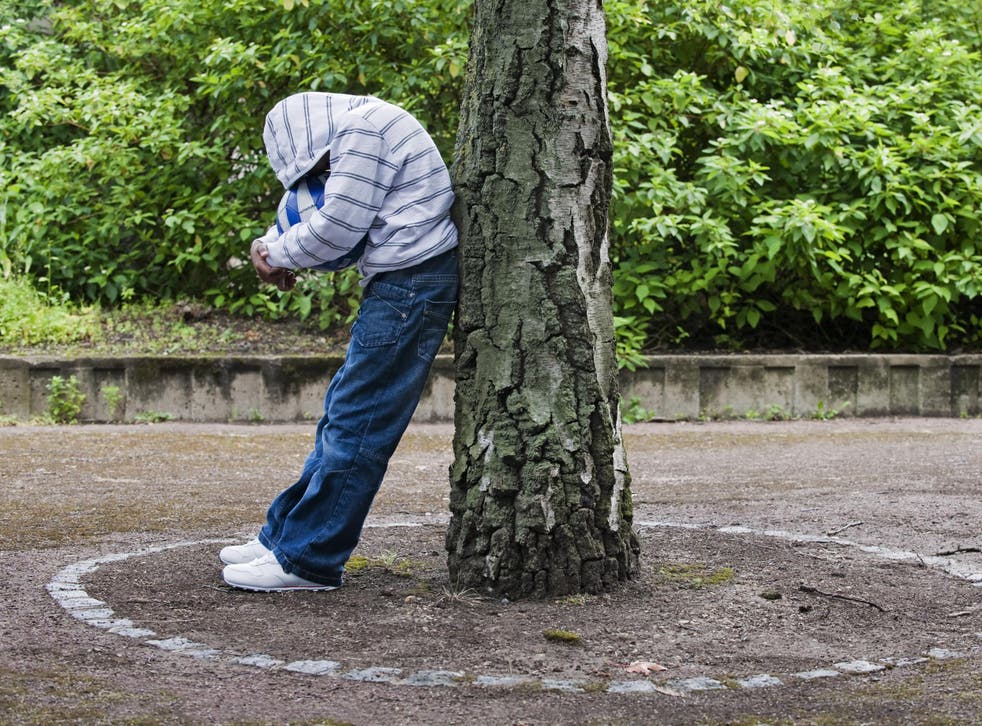 Ethnic minority children are less likely than their white counterparts to access traditional mental health services, according to new research.
A report by the Education Policy Institute, seen exclusively by The Independent, reveals BAME children are considerably more likely to access counselling services if they are online and can remain anonymous.
The study analysed the demographics of users of an NHS commissioned online counselling platform for children and young people, known as Kooth, which has been rolled out in more than 70 Clinical Commissioning Group areas since it was set up in 2004. It is provided free at the point of use and service users can anonymously access the service at any time of day.
According to the findings, nearly one in five (18 per cent) users were from ethnic minority background, compared with 13 per cent of children referred to the traditional child and adolescent mental health service (CAMHS).
In certain regions, the difference was particularly stark. Twenty-one per cent of Kooth clients in Hertfordshire were from a BAME background, compared to 12 per cent of the Hertfordshire population, while in Lewisham, 67 per cent were BAME, compared with 46 per cent of the population.
The findings have prompted concerns about the fact that minority ethnic communities appear to be less likely to access the traditional mental health services, with experts warning that fear of coercion and less positive experiences with authority can discourage these groups to do so.
Matilda MacAttram, director of Black Mental Health UK (BMH UK), said the reluctance among minority ethnic children and adolescents to access face-to-face mental health services was that they can face a "coercive power dynamic" when they do.
She said: "The absence of the coercive power dynamic at play within statutory mainstream mental health services, which has proved deeply damaging for three generations of black people from the UKs African Caribbean communities, may explain why there is a higher take up of this new online service among children from minority groups.
"If this is to do any good in the long term, for this group especially, it is important that wherever there is a need it is followed up with accessible, timely, culturally appropriate psychological support, ideally run by black led community based agencies who have a strong track record of success this area."
According to Amy Pollard, policy manager at the Mental Health Foundation, a combination of the higher rates of poverty and more negative experiences working with authority among the BAME population, mean children in these groups are likely to see having the services at arm's length an attractive proposition.
"Children from ethnic minority backgrounds are statistically more likely to be living in poverty, and to be living with a whole host of other determinants linked with disadvantage, so they may have more challenges in other areas of their life and less support," she said.
"They may have had less good experiences working with authority, so have less support in terms of working with institutions. They may not always feel like the system is on their side. The rates of admission under the MHA and people being sectioned from black and ethnic minorities is absolutely off the charts. It's extraordinary how high the proportion from BAME communities are taken away under section.
"From that perspective, if you're a young person from that community and you've got a mental health problem, having the services at arm's length might be quite an attractive proposition."
Deputy chief executive of the Centre for Mental Health, Andy Bell, said mental ill health in BAME people often becomes prevalent during adolescents, but that face-to-face support services are often unattractive to this group.
UK news in pictures

Show all 50
"Levels of mental health difficulty tend to grow particularly among some black and ethnic minority communities particularly during adolescence. Well also know that the traditional face-to-face offer is actually unattractive to a lot of young people, but particularly those that come from minority ethnic communities," he told The Independent.
"There is a very dramatic difference in the way minority ethnic people – particularly young black men – are treated within the mental health context. And it's not only in mental health services, its also by the police, by the courts. It can start from being in school and being excluded. There are all sorts of things going on here that we need to understand better and respond to more effectively.
"There is an enormous amount of unmet need for mental health support for young people anyway, so having support available in different ways, particularly online, perhaps creates a more acceptable and accessible place to get help from than traditional services."​
An NHS England spokesperson said: "These online services can help, particularly when backed up by face to face support for young people who need it."
Register for free to continue reading
Registration is a free and easy way to support our truly independent journalism
By registering, you will also enjoy limited access to Premium articles, exclusive newsletters, commenting, and virtual events with our leading journalists
Already have an account? sign in
Join our new commenting forum
Join thought-provoking conversations, follow other Independent readers and see their replies