Government examining evidence of EU nationals facing discrimination across UK
Job and housing adverts calling only for UK passport holders 'cause for concern', says Labour
Harriet Agerholm
Tuesday 12 September 2017 15:06 Comments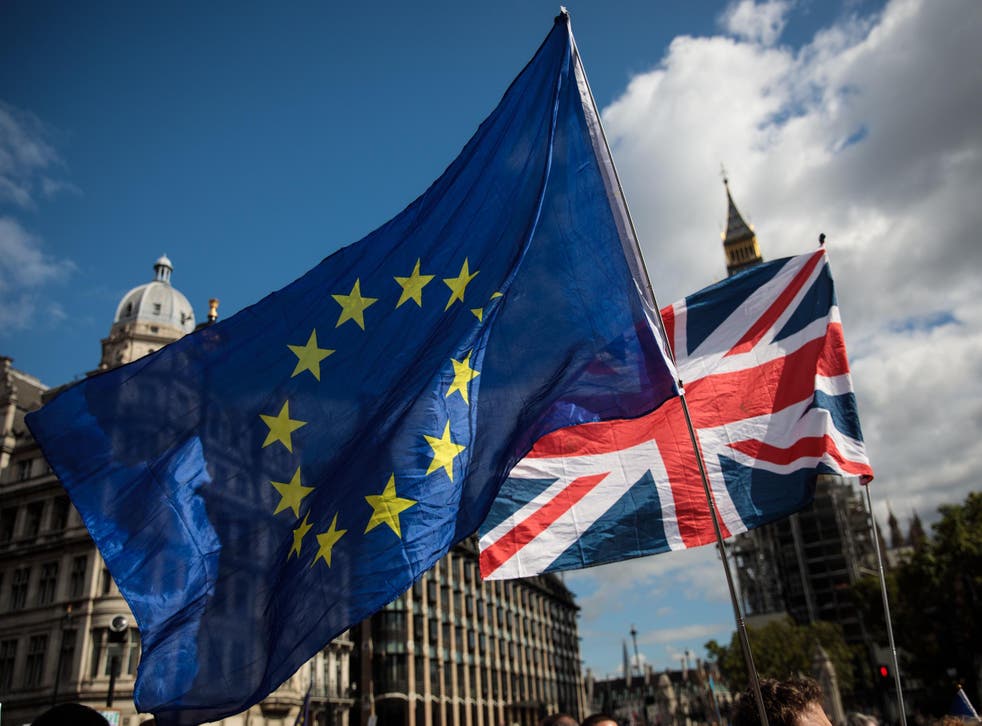 Evidence that EU nationals are being illegally prevented from accessing work and housing is being considered by the Government.
Equalities minister Nick Gibb said he would review more than two dozen advertisements, collated by Labour and EU rights group the3million, that call for only British applicants.
The3million group said an increasing numbers of its members had complained of discriminating adverts, while Labour said the dossier was "cause for concern".
The job notices stipulate that applicants must hold British passports, while the rental promotion material explicitly asks only for British tenants.
A number of the companies said the advertisements were a mistake after they were contacted by The Guardian, which first reported on the documents.
Revealing that he would review the dossier in an answer to a parliamentary question on Saturday, Mr Gibb said the Government was "aware of, and is looking into" the reports.
The Government Equalities Office confirmed it was conducting a review, but said its investigations did not constitute an official inquiry.
Ministers announced in July that the free movement of people between the EU and UK will end in March 2019, sparking uncertainty about the future of EU citizens living in the UK.
In a statement, the 3million campaign said: "Over recent months we have seen an increased number of members pointing out discrimination against EU nationals especially in regards of job adverts and within the rental sector.
"Discrimination is always subtle and often invisible. Seeing an increase of cases reported to us is worrying. Recent news on Landlords reluctant to let to EU nationals and banks seeing EU nationals applications for loans more cautiously is confirming our fear.
"It was always unavoidable that continued uncertainty over citizens rights would eventually lead to increased business uncertainty."
Brexit: the deciders

Show all 8
In his parliamentary response, Mr Gibb said: "The government equalities office is aware of, and is looking into, the reports of discrimination against non-UK EU nationals seeking employment which [have been] forwarded to the secretary of state for exiting the EU," it said.
"The GEO sponsors the Equality and Human Rights Commission, which has powers to enforce the Equality Act 2010 in cases where it suspects unlawful discrimination in employment may have occurred."
On Tuesday Theresa May's landmark EU Withdrawal Bill passed it's first parliamentary hurdle, paving the way for greater powers to be handed to ministers.
The Bill's aims is to convert EU laws into British legislation when the UK leaves the bloc, and will overturn the 1972 act that took Britain into the European Economic Community.
Register for free to continue reading
Registration is a free and easy way to support our truly independent journalism
By registering, you will also enjoy limited access to Premium articles, exclusive newsletters, commenting, and virtual events with our leading journalists
Already have an account? sign in
Register for free to continue reading
Registration is a free and easy way to support our truly independent journalism
By registering, you will also enjoy limited access to Premium articles, exclusive newsletters, commenting, and virtual events with our leading journalists
Already have an account? sign in
Join our new commenting forum
Join thought-provoking conversations, follow other Independent readers and see their replies