EU referendum: Footage emerges of Boris Johnson saying he would 'vote to stay' in single market
Now Mr Johnson has said the benefits of the European single market are 'wildly overstated'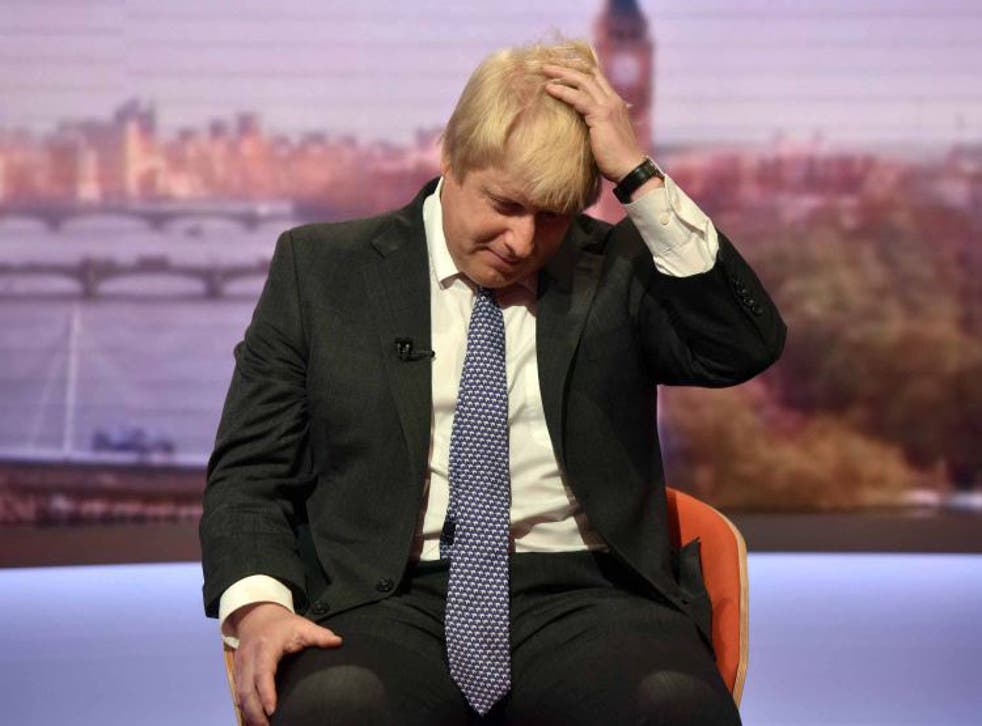 Footage has emerged of Boris Johnson categorically stating he would vote to stay in the European single market – contradicting his recent stance on the issue during the referendum campaign.
When asked whether he would vote to leave or remain in the European Union in the event of a referendum, Mr Johnson said he was "in favour" of staying in a single EU trading bloc.
He said he wanted to ensure good trade links with "our European friends and partners".
The interview, from three years ago, shows the former Mayor of London being fully supportive of a fundamental principle of the European Union.
"I'd vote to stay in the single market. I'm in favour of the single market," he told Sky News. "I want us to trade freely with our European friends and partners."
Yet Mr Johnson has stated the opposite in a recent EU referendum debate, claiming that "the benefits of being in the single market have been wildly overstated".
And in a recent interview on Radio 4, he said he wanted "access", rather than membership, of the European single market, in the same way that the US has.
The US pays tariffs or taxes in order to trade with the EU, and British citizens cannot automatically go and work there.
As such, "trading freely" with the EU while not being a member of the European single market through membership of the European Union might not be possible, experts have warned.
All you need to know about the EU referendum
His comments therefore strongly suggest continued membership of the European Union, because membership of the single market (as opposed to "access") on the same terms as everyone else in the EU requires membership of the EU.
Wolfgang Schäuble, Germany's finance minister, has also said that Brexit would "remove Britain from the EU single market" and spark years of difficult negotiations over trade.
What's the European Parliament ever done for us?

Show all 5
Mr Johnson also said recently that "countries outside the EU have done better at exporting into the EU than we have".
But not all other non-EU countries within Europe enjoy full free trade and free access to its single market.
Switzerland, for example, does not have a free trade agreement with the EU on services, which would be one of Britain's biggest exports.
Norway, meanwhile, has access to the single market but must accept all the regulations of the bloc, including free movement of people into the country.
Register for free to continue reading
Registration is a free and easy way to support our truly independent journalism
By registering, you will also enjoy limited access to Premium articles, exclusive newsletters, commenting, and virtual events with our leading journalists
Already have an account? sign in
Register for free to continue reading
Registration is a free and easy way to support our truly independent journalism
By registering, you will also enjoy limited access to Premium articles, exclusive newsletters, commenting, and virtual events with our leading journalists
Already have an account? sign in
Join our new commenting forum
Join thought-provoking conversations, follow other Independent readers and see their replies