Europe's largest man-made coastal reserve created off Essex as seawall is breached
Construction began when the wall that has protected Wallasea Island for hundreds of years was punctured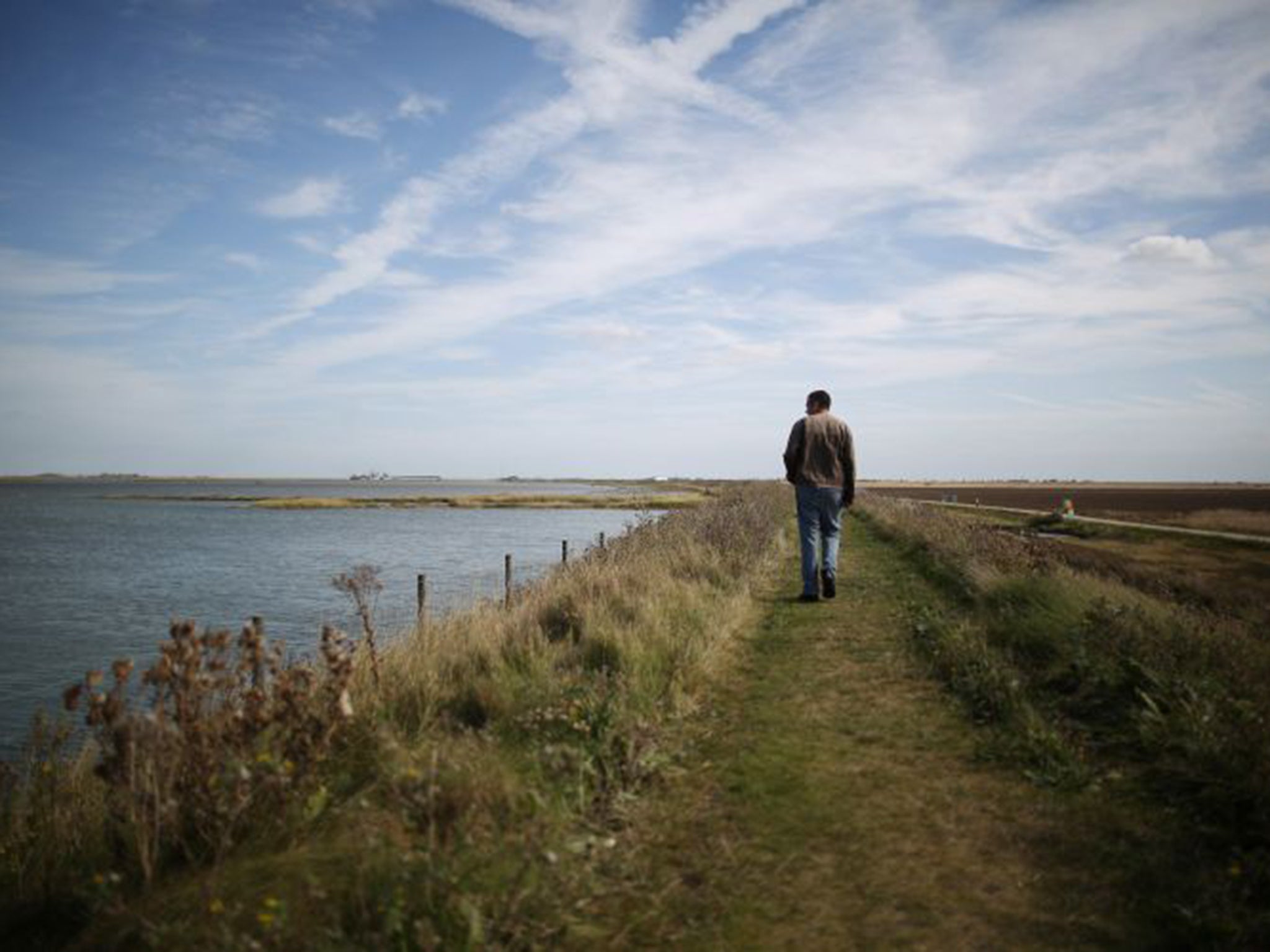 Europe's largest man-made coastal reserve was created off Essex on 12 July - as the wall that has protected Wallasea Island for hundreds of years was punctured, allowing sea water to over-run the land.
Conservationists hope that deliberately "breaching" the sea wall will spur a chain reaction of natural development, forming a mosaic of valuable salt marshes, mudflats and lagoons which will attract plants and wildlife.
The wetland should also provide flood protection for the area.
The scheme - which seeks to reverse five centuries of local history by letting the sea to flood a huge stretch of reclaimed coastline - has been described as most ambitious project of its kind.
The island, eight miles north of Southend, is below sea level but has been raised using three million tonnes of soil left over from the construction of London's new Crossrail service.
Varying amounts of soil were added to different parts of the island to ensure it had plenty of peaks and troughs before the sea water was allowed to surge in on 12 July.
This makes the resulting landscape - of mudflats, saltmarsh and lagoons – more varied meaning it can support a wider variety of wildlife.
"With the breach we get sea water entering the site for the first time. In time, the mud that is there should become quite rich in worms, shellfish and other invertebrates. That will attract birds such as redshank and Shelduck and in winter we're hoping for Brent Geese," said Grahame Madge, of the RSPB, which is managing the project.
"Within a fairly brief time – a year or two - we would expect that it would be more or less functioning fully. So it will develop quite quickly," Mr Madge said.
Incredible pictures of the Crossrail project
Show all 6
RSPB conservation director Martin Harper added: "By moving soil from central London to a part of the coast below sea level and vulnerable to flooding the partnership…is providing an area that will become an area of international importance for wildlife."
The RSPB says this kind of coastal habitat is crucial because it is vanishing so rapidly as a result of rising sea levels, and the conversion to farmland.
Wallasea Island was created more than 500 years ago, when Dutch settlers built a wall around the strip of coast and drained the enclosed land for agricultural use.
At this time there was 30,000 hectares of "intertidal saltmarsh" along the Essex Coast – compared to just 2,500 hectares now.
The RSPB hopes that the landscape it has created will attract birds such as avocets, redshanks and lapwings, as well as brent geese, dunlin, wigeon and curlew.
Plants such as samphire, sea lavender and sea aster are also expected to thrive – along with shellfish and invertebrates. The RSPB also wants to attract newly colonising species such as spoonbills and black-winged silts.
Breaching the sea wall in three places over the weekend ends the first stage of a project that is not due to be completed until 2025. This stage, which began in 2006, covers a quarter of the 680 hectare island, raising it by an average of 1.5 metres.
The project eventually aims to raise the entire island by 1.5 metres, on average, and needs to find the remaining 7 million tonnes of soil it needs to do this from elsewhere since the Crossrail supply has run out. The RSPB is currently seeking partners to provide the rest of the soil it needs.
The RSPB plans to create a total of 148 hectares of mudflats, 192 hectares of saltmarsh and 76 across of "shallow saline" lagoons as well as eight miles of coastal walks and cycle routes.
At the peak of the soil delivery phase, six ships arrived at Wallasea each day, unloading 8,000 tonnes of soil.
Join our commenting forum
Join thought-provoking conversations, follow other Independent readers and see their replies