Exclusive: High Court grants worldwide freeze on assets of the man formerly known as the 'Kremlin's banker'
Sergei Pugachev's Mezhprombank went bust during the global financial crisis, owing hundreds of millions of pounds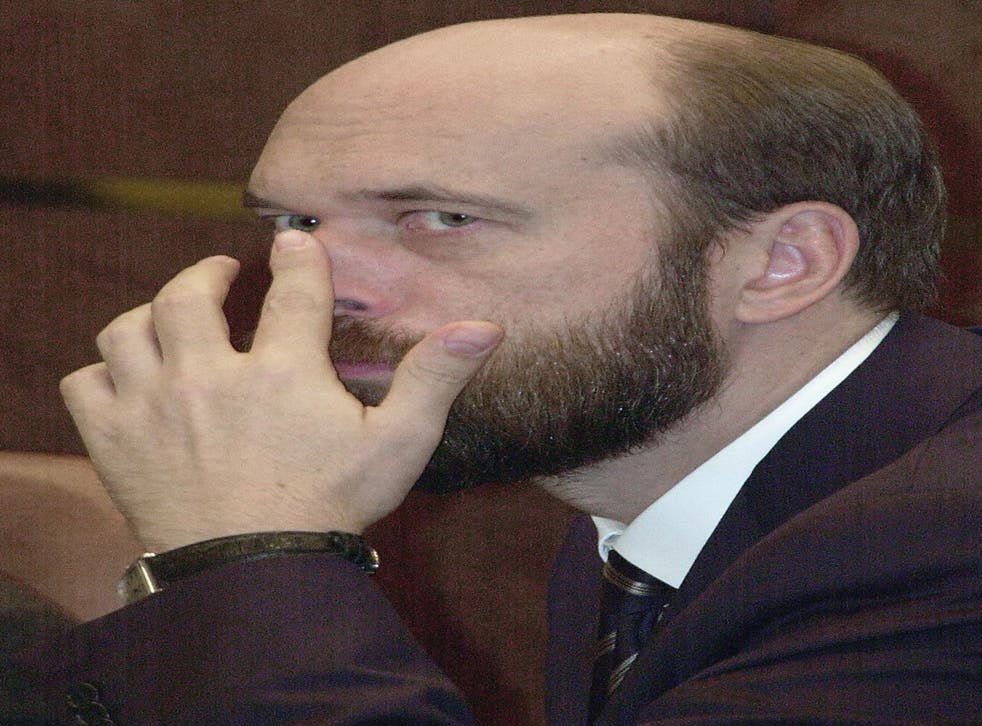 The opulent lifestyle of the London broadcaster and writer Alexandra Tolstoy could be feeling the squeeze after the High Court granted a worldwide freezing order on her billionaire lover's assets, The Independent has learned.
A distant relative of the Russian novelist Leo Tolstoy, the quintessentially English Ms Tolstoy has three children with Sergei Pugachev and lives with him in lavish homes in London and the South of France. Mr Pugachev is a far cry from her previous partner, a penniless Cossack horseman to whom she was briefly married.
Her wealth, she recently claimed, is nearly all down to Mr Pugachev, a former ally of President Vladimir Putin once reportedly known as the "Kremlin's banker".
Now, Mr Pugachev's empire is collapsing, with his bank, Mezhprombank, going bust during the global financial crisis, owing hundreds of millions of pounds. Ms Tolstoy has claimed that he is the victim of a high level conspiracy in Russia to expropriate his empire.
Mezhprombank's liquidator, the Deposit Insurance Agency has this week been granted a worldwide freezing injunction over £1.17 billion of the 51-year-old businessman's assets including two luxurious London homes and the villa in Nice. That means he cannot sell them or do anything that could diminish their value. It also covers cash in bank accounts, which the injunction bans him from spending.
The Deposit Insurance Agency, represented by City lawyers Hogan Lovells alleges Mr Pugachev transferred hundreds of millions of dollars from Mezhprombank to an account at a private bank in Switzerland. It also claims he is "vicariously liable" for the bank's collapse.
The injunction declares: "If you, Sergei Viktorovich Pugachev, disobey this order you may be held to be in contempt of court and may be imprisoned, fined or have your assets seized."
The same potential punishment applies to anybody who assists in breaching the order.
He is still allowed to spend £10,000 a week on his ordinary living expenses plus legal bills.
The Independent has decided not to publish details of the properties under injunction as Ms Tolstoy, whose branch of the famous author's family emigrated to the UK in the 1920s, recently spoke of her fear for the safety of her and her family. However, she has said publicly that one is a £12m house in Battersea that used to belong to the Forbes family.
Ms Tolstoy gave an interview in May in one of her London homes flanked by Russian security guards.
She was educated at Downe House - the Berkshire boarding school where the Duchess of Cambridge briefly attended and studied at Edinburgh university before making the documentary series Horse People with Alexandra Tolstoy. In them, the aristocratically-mannered Ms Tolstoy lived with remote communities of horsemen around the world. It was during a decade of wild travelling around China, Mongolia and Kyrgyzstan that she met her first husband, an Uzbek horseman.
A legal row followed their split over the £250,000 Moscow apartment they lived in together, which, along with a cottage in Oxfordshire, she says is the only asset she independently owns.
Join our new commenting forum
Join thought-provoking conversations, follow other Independent readers and see their replies