Facebook and Twitter leaving millions of Britons depressed, study finds
Nearly 20 per cent of social media users report mental health problems due to pressure of 'keeping up appearances'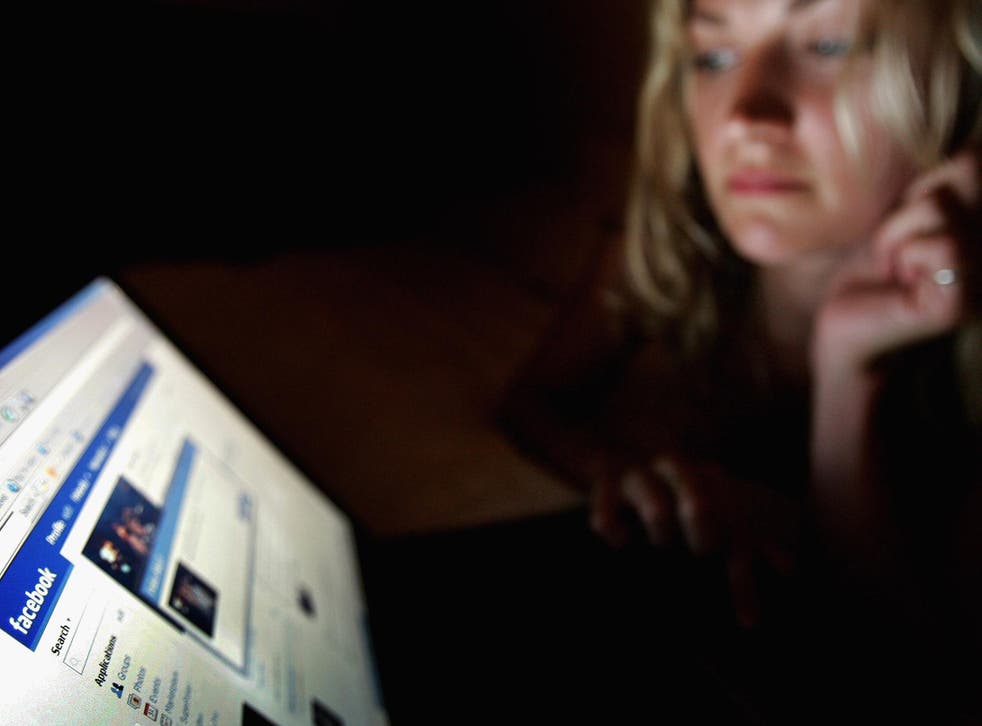 Seven million Britons are left depressed after using social media, with the problem affecting one in five people who belong to networks such as Facebook and Twitter, according to new research.
The pressure of keeping up appearances and comparing their lives with others leaves 20 per cent of those using social media websites, a proportion which equates to 6.9 million people, depressed as a result.
More than half of users feel obliged to use social media, according to the poll of more than 2,000 Britons conducted last month. One in ten people admit to being embarrassed if they post something that doesn't get a response, and eight per cent of users remove posts that do not get any likes, favourites, retweets or comments.
The survey, commissioned by Privilege Home Insurance, also reveals that 18 per cent of people on social networks will only post a photo if they think they look attractive in it.
More than one in three people say they are under pressure to like content posted by their friends, while 22 per cent feel they have to accept friend requests from people they work with. And more than one in five (23 per cent) of younger users, aged 18-34, have argued with others while online.
Responding to the findings, Nick Harrop, campaigns manager, YoungMinds, said: "Social media puts enormous pressure on young people to live their lives in the public domain, to present a personal "brand" from a young age, and to seek reassurance in the form of likes and shares."
The most influential people on social media in 2015

Show all 6
Rachel Boyd, information manager at mental health charity Mind, said: "Social media increasingly plays a role in many of our lives. For people living with mental health problems, it can be a really valuable way of connecting, sharing and finding support. But social media can also feel negative or difficult, especially if we find ourselves comparing our lives and achievements unfavourably with other people's."
And Nia Charpentier, a spokeswoman at Rethink Mental Illness, commented: "We have heard from our supporters about how social media and the 'Instagram lifestyle' – where everyone else's life can seem perfect compared to yours – can evoke feelings of worthlessness or even panic."
This comes after mounting concern over the impact of social media. The more time people spend social networking, the more likely they are to be depressed, warned a study by the University of Pittsburgh's School of Medicine last month. And young people spending long periods of time online are at greater risk of being anxious or depressed, according to a report on social media use released by the Office for National Statistics last October.
Register for free to continue reading
Registration is a free and easy way to support our truly independent journalism
By registering, you will also enjoy limited access to Premium articles, exclusive newsletters, commenting, and virtual events with our leading journalists
Already have an account? sign in
Register for free to continue reading
Registration is a free and easy way to support our truly independent journalism
By registering, you will also enjoy limited access to Premium articles, exclusive newsletters, commenting, and virtual events with our leading journalists
Already have an account? sign in
Join our new commenting forum
Join thought-provoking conversations, follow other Independent readers and see their replies