Far-right activists hand out Bibles outside mosques in Bradford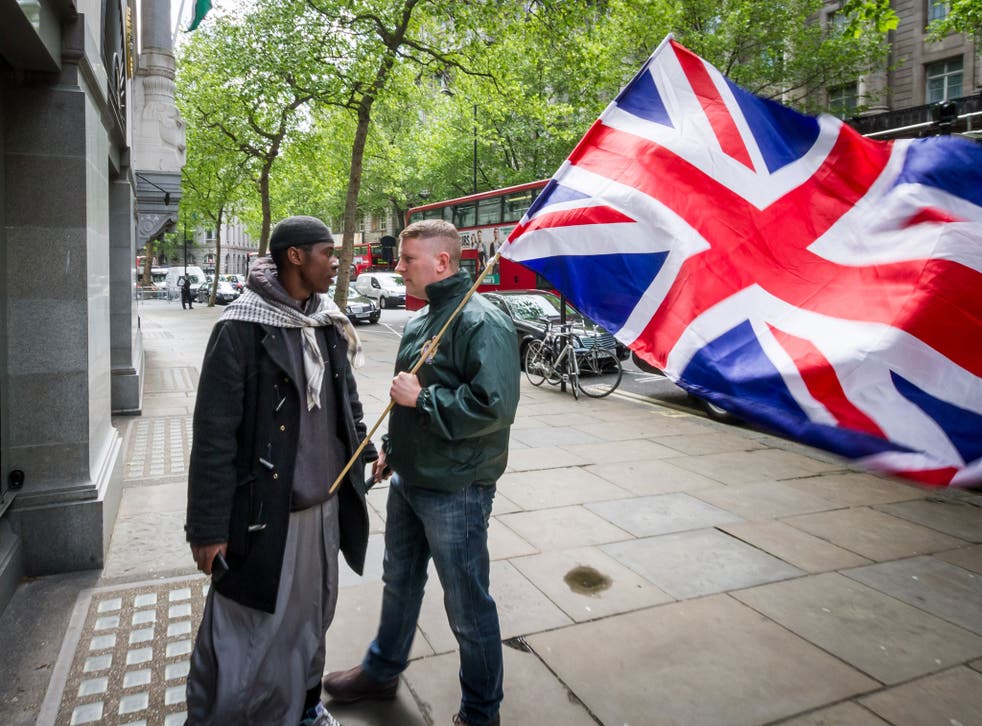 Far right activists have targeted mosques in Bradford attempting to hand out Bibles and distribute leaflets accusing community elders of failing to stop grooming gangs.
It is believed members of Britain First, some wearing uniforms, staged the protests at 10 places of worship in the city centre. The group posted images of themselves on Facebook confronting members of the Asian community.
They also visited the office of Labour councillor Nazam Azam. Mr Azam said: "They have come to Bradford to cause residents to fear for their safety. As far as I understand they have tried to access mosques. They tried to hand out leaflets but I don't know anyone who took anything."
He added: "It is concerning and disturbing. We have a lot of good work going on in Bradford in terms of community cohesion and for people trying to disturb that the people of Bradford won't fall for it."
Mr Azam said the police had been called although West Yorkshire Police could not confirm the incidents on Sunday. It is believed around 10 people took part in the action.
According to the anti-fascist organisation Hope Not Hate, Britain First is a protestant far right group with its roots in Northern Ireland and Scotland.
Its founders severed links with the British National Party in 2010 establishing the new organisation six months later. It is contesting seats in the forthcoming European Parliamentary elections in Scotland and Wales.
Bradford West MP George Galloway said on Twitter: "If British Muslims - God forbid - invaded ten British churches and abused those inside, posted the videos - think it would be on the news?
"Abusing those worshipping there? This is a grave and national issue. We demand full police action and protection of Mosques and worshippers."
A statement on a Britain First Facebook site recording the action said: "This is the first of many such operations that are due to be launched across Yorkshire against Islam. The Yorkshire brigade is finally here and has "blooded" itself in the most heavily Muslim town in Yorkshire."
Register for free to continue reading
Registration is a free and easy way to support our truly independent journalism
By registering, you will also enjoy limited access to Premium articles, exclusive newsletters, commenting, and virtual events with our leading journalists
Already have an account? sign in