Fears of crackdown on right to protest in wake of anti-cuts violence
Are Prince's nuptials being used as cover for a crackdown on dissent? Nigel Morris and Cahal Milmo report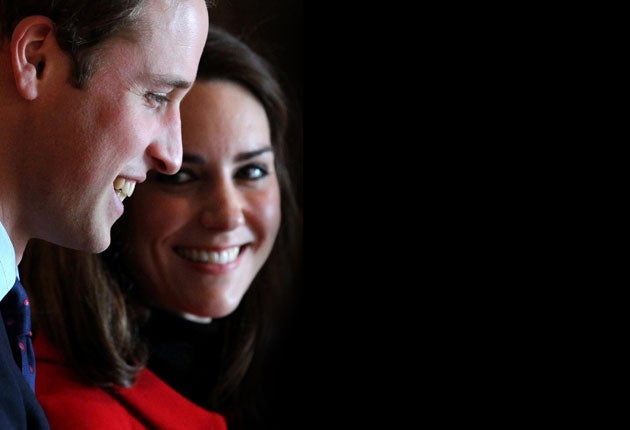 Ministers and police provoked anger and dismay as they signalled tough new security measures aimed at public rallies after the violence that marred the TUC anti-cuts demonstrations.
Theresa May, the Home Secretary, was warned against a "knee-jerk reaction" to the trouble amid fears that moves to ban "known hooligans" from demonstrations could be abused by over-zealous officers. The Metropolitan Police is also planning the widespread use of "stop and search" powers against extremists attempting to disrupt the royal wedding on 29 April.
Ms May spelt out the plans in an emergency Commons statement into Saturday's events, when the TUC's peaceful protest was hijacked by gangs of violent anarchists and anti-capitalists.
A mob broke away from the 500,000 demonstrators on the main march, smashing windows in Oxford Street, daubing graffiti on banks and staging a sit-in at the high-end food store Fortnum & Mason.
Scotland Yard plans to increase the use of stop-and-search powers on the day of the royal wedding, the next major test of policing methods in the capital, as well as stationing more officers at rail and Tube stations to spot possible troublemakers.
Boris Johnson, the London Mayor, vowed there would be no repeat of last weekend's trouble when Prince William and Kate Middleton marry.
He said: "It will not be tolerated and it would be extremely unwise of anyone to try to spoil a happy day of national celebration."
In the Commons, Ms May backed the use of football-style "banning orders" against people suspected of planning to use legitimate protests as a pretext for violent action. They would be barred from travelling to demonstrations and could be arrested if they refused to comply. Ms May also urged police to make wider use of existing powers to confiscate masks and balaclavas from marchers.
The Home Secretary told MPs: "Just as the police review their operational tactics, so the Home Office will review the powers available to the police. I have asked the police whether they need further powers to prevent violence before it occurs. I am willing to consider powers which would ban known hooligans from rallies and marches and I will look into the powers the police already have to force the removal of face-coverings and balaclavas.
"If the police need more help to do their work, I will not hesitate in granting it to them," she said.
Scotland Yard has received five complaints about police conduct during Saturday's protests including one allegation of assault.
Of the 201 people arrested, 138 have been charged with aggravated trespass – all of them for taking part in the Fortnums protest. In total there are 149 charges, including one of violent disorder against 31-year-old Omar Ibrahim, from Baillieston, Glasgow, who is accused of throwing a smokebomb into Topshop's flagship store on Oxford Street.
Tim Matthews, a spokesman for UK Uncut, which organised the sit-in at Fortnum & Mason, said: "This was not a protest by people wearing balaclavas and breaking things. It was a peaceful and mild-mannered gathering by people from all walks of life – teachers, hospital workers, charity workers.
"People who took part now find themselves charged with a criminal offence simply for exercising their right to protest."
Tom Brake MP, co-chair of the Liberal Democrat parliamentary policy committee on home affairs, justice and equalities, said: "We must not have a knee-jerk reaction to what happened.
"Clearly there was a small minority who were out to cause trouble. We need to look in detail into whether the police have sufficient powers to tackle that, or whether they can be deployed differently to ensure such violent scenes don't happen again."
Despite the appetite for a crackdown on protest, it emerged yesterday that peace campaigners camped on the pavement of Parliament Square will remain in place beyond the royal wedding. Campaigners who were evicted from the grass on the square, just yards from Westminster Abbey, have moved on to the adjoining pavement, meaning they can only be evicted by Westminster Council. The local authority was told yesterday that it cannot obtain a court hearing for the eviction until 9 May.
The former assistant commissioner at Scotland Yard, Andy Hayman, has called for "snatch squads" and "dawn raids" to be carried out by police against suspected troublemakers.
The Labour chairman of the Home Affairs Select Committee, Keith Vaz, who has summoned Bob Broadhurst, commander of the Met, to appear before the committee today, called for "bold and radical" measures, but added: "What we need is a big and open conversation with the police, giving them whatever they need to police... effectively."
Join our commenting forum
Join thought-provoking conversations, follow other Independent readers and see their replies