FGM: Number of child victims and girls at risk doubles in year in England and Wales
Figures 'likely to be the tip of the iceberg', experts warn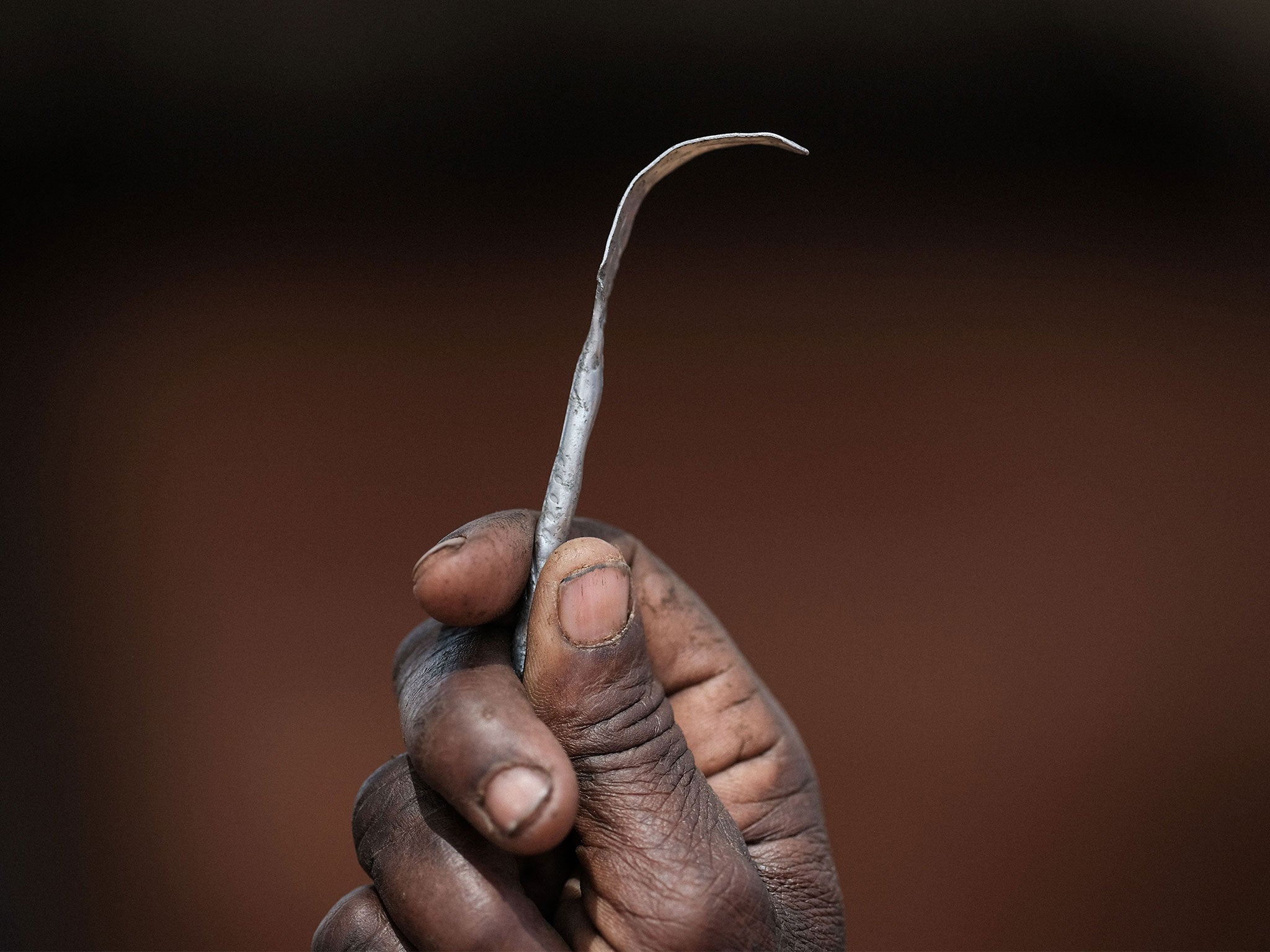 The number of girls identified as victims of female genital mutilation (FGM) or being at risk has more than doubled in a year as campaigners warn the practice is significantly under-reported.
New figures show that FGM was listed in 1,960 social work assessments by councils in 2017/18, compared to 970 cases the previous year.
Possible cases of child abuse linked to faith or belief, such as fears of spirit possession or witchcraft, rose by 12 per cent to 1,630 in the same period.
The National FGM Centre called the figures "alarming" and experts believe they still do not reflect the true prevalence of the hidden crimes.
The centre, which is a joint initiative between the Local Government Association and Barnardo's, said figures may have increased because of increased awareness and improvements in the way social workers identify cases.
Leethen Bartholomew, head of the National FGM Centre, said: "Whilst we are making progress in tackling FGM, these alarming statistics show it is still being practised in communities across England. Even more concerning is that these figures are likely to just be the tip of the iceberg because many cases of FGM go undetected."
As many as 100,000 women and girls in the UK are estimated to have undergone the illegal procedure, but a fraction of that number have disclosed it.
FGM victim and Dahlia Project founder on the culture of the practice within family groups
NHS England statistics show that 1,015 FGM cases were newly recorded between April and June this year, although the procedures may have been performed many years before.
It brings the total number of survivors recorded in the UK to 17,330 since 2015, but a study estimated that 137,000 women and girls who have migrated to England and Wales are living with the consequences of FGM.
Police operations have focused on preventing girls being taken abroad to undergo the procedure, but a survivor previously told The Independent that "cutters" are also being flown into the UK to carry out procedures to order.
FGM, which refers to any procedure that intentionally alters female genital organs for non-medical reasons, has been illegal in the UK since 1985.
The law was strengthened in 2003 to prevent girls travelling to undergo FGM abroad and it is also illegal to fail to protect a girl from the practice.
But there have not yet been any successful prosecutions under the law and police are instead using hundreds of FGM prevention orders to protect girls at risk, amid education campaigns hoping to stop the practice.
Isatou Kramar, an FGM survivor who lives in Essex, said parents from practicing communities are pressured into putting their daughters through the procedure in the belief it is a cultural tradition or religious requirement.
The 32-year-old underwent the procedure with her sisters and cousin in Gambia when she was seven years old.
She told The Independent children at her school called her names because she was considered old for FGM and that by the time a cutter was organised she was "keen to have it done".
Ms Kramar added: "As a child you see the tradition and you want to follow it, not realising that is abuse. Most victims don't realise they are victims … it took me a long time."
FGM tribal circumcision ceremony in Baringo County
Show all 12
She realised FGM was illegal in the UK after moving at 16, and now campaigns to raise awareness of the practice.
"One of the reasons they do it is to stop women from experiencing sexual pleasure," Ms Kramar added.
"People believe it is hygienic, and there is also the fact that in the culture you are not regarded as a woman unless you go with the procedure."
Ms Kramar, who now has three daughters, said the birth of her first child triggered memories of the pain she underwent and she resolved not to do the same to them.
The mother said an imam at her youngest daughter's naming ceremony told her FGM was not in the Quran, as believed by some practicing communities, and she believes religious education is key to ending the abuse.
Support free-thinking journalism and attend Independent events
Anita Lower, the Local Government Association's lead on FGM, said the figures showed the "worrying prevalence of FGM, which is ruining lives and destroying communities".
"As this crime is under-reported, the true incidence rate of FGM is likely to be higher," she added.
"At a time when they should be preparing for adult life and enjoying being young, no girl or young woman should be subject to the horrors of genital mutilation which is child abuse and cannot be justified for any reason."
Ms Lower said councils, police, the NHS and charities were working hard to prevent FGM, but that stretched children's services department to the scale of demand for help.
"Long-term funding for the National FGM Centre is also needed for its vital, specialist work in communities to prevent FGM in the first place, and to develop expert knowledge to build relationships with families which can safeguard against this horrific kind of assault," she added.
Social workers are starting new "episode of need" cases for more than 1,000 children each day, more than half of which are for reasons of abuse or neglect.
An extra £410m for adult and children's social care in 2019/20 was announced in the recent budget, with a further £85m over five years to expand programmes in 20 areas.
The Local Government Association welcomed the funding but said it did not go far enough to plug a £3bn funding gap they say is facing children's services by 2025.
Join our commenting forum
Join thought-provoking conversations, follow other Independent readers and see their replies