Fifth night of flag rioting hits Belfast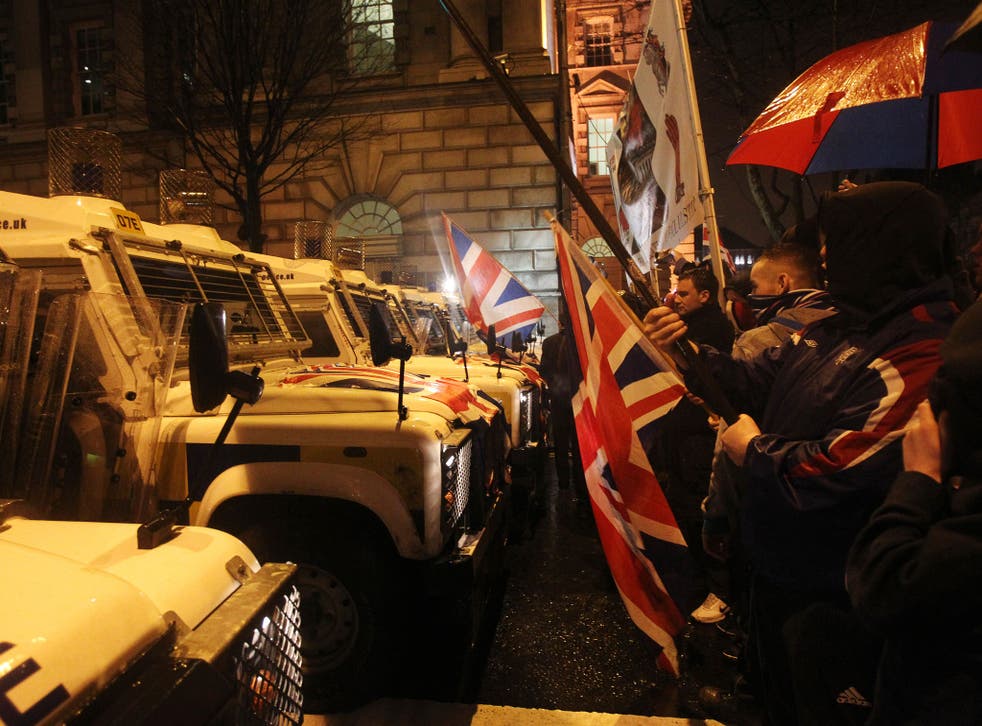 Belfast was hit by a fifth night of rioting yesterday following protests over a decision by councillors to limit the days the union flag flies over city hall.
Close to a thousand loyalist protesters picketed Belfast City Hall as the council met for the first time since it passed the controversial motion in early December. That protest passed off without incident, but trouble flared again in the east of the city when around 250 of the protesters travelled to the area. It was the fifth night in succession that east Belfast has been blighted by disorder.
Police fired plastic bullets and water cannons were deployed in an effort to separate republican and protestant factions who were fighting at a flashpoint area on Newtownards Road.
Two men and two women were arrested for riot and public order offences. Earlier, the Northern Ireland Chief Constable, Matt Baggott, claimed senior members of the paramilitary Ulster Volunteer Force (UVF) were orchestrating the street violence in east Belfast.
Last month, Sinn Fein, the Social Democratic and Labour Party (SDLP) and the cross-community Alliance Party all voted to limit the number of days the flag flies at City Hall, with all unionist members of the council opposing the move.
Since then, elected representatives from all sides and some representing areas beyond Belfast have received death threats.
Register for free to continue reading
Registration is a free and easy way to support our truly independent journalism
By registering, you will also enjoy limited access to Premium articles, exclusive newsletters, commenting, and virtual events with our leading journalists
Already have an account? sign in
Register for free to continue reading
Registration is a free and easy way to support our truly independent journalism
By registering, you will also enjoy limited access to Premium articles, exclusive newsletters, commenting, and virtual events with our leading journalists
Already have an account? sign in
Join our new commenting forum
Join thought-provoking conversations, follow other Independent readers and see their replies