The UK's first food waste supermarket opens: in pictures
The food is priced on a pay as you feel basis and has already helped desperate families to feed their children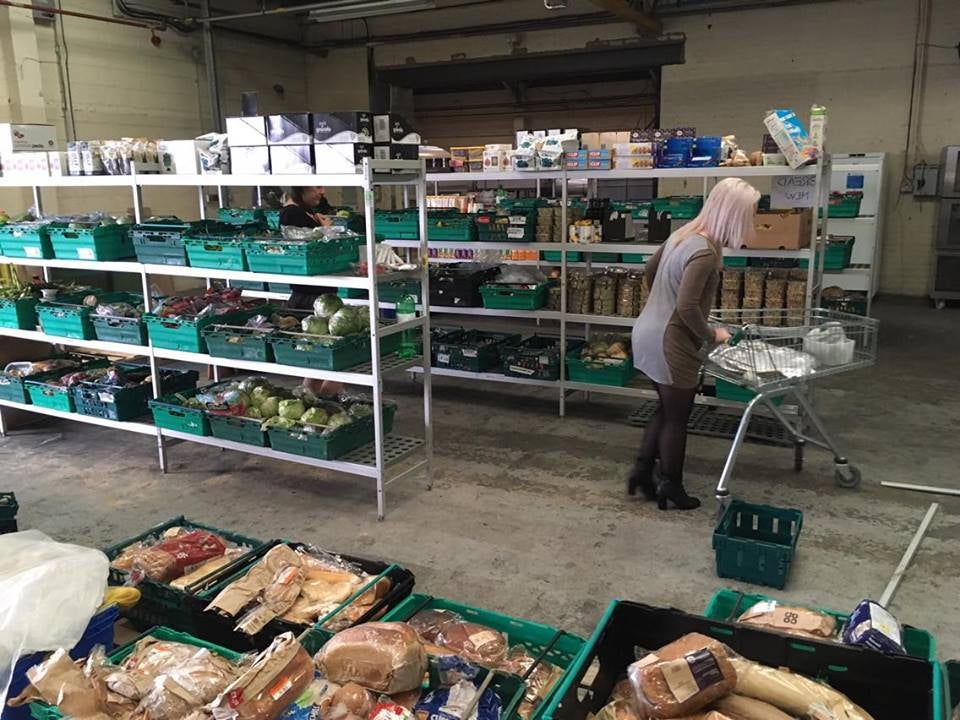 The UK's first food waste supermarket has opened in Pudsey, near Leeds.
Food waste campaigners from the Real Junk Food Project have opened "the warehouse", a store on the Grangefield Industrial Estate. Customers are invited to shop for food thrown out by supermarkets and other businesses.
The food is priced on a "pay as you feel" basis and has already helped desperate families struggling to feed their children.
"The warehouse has absolutely been our lifeline over the past month or so," Kirsty Rhodes told The Independent.
Kirsty was recently diagnosed with a chronic pain condition, leaving her husband with no choice but to leave work to take over most of the care of the couple's three children. Overnight the couple's household income was reduced to almost nothing.
"With three young children and two adults to feed we started to struggle straight away. Luckily we took the plunge to go to the warehouse and it was amazing!" Kirsty said.
Fred Fox - Fuel for School
So far the family have bought fresh pasta, juice, pasta sauce, desserts, fruit, vegetables and lots of salad. "We've even had baby milk on one occasion and our baby is 7 months so it was perfect," she said.
Kirsty has plans to run a workshop to teach people how to make jam after she used fruit from the warehouse to make her own.
Adam Smith, founder of the Real Junk Food Project, which is behind the food waste supermarket, told The Independent that there are plans to open a warehouse selling surplus produce in every city in the UK.
The initiative started as "boutiques" or food waste stalls selling produce in Real Junk Food Project cafes.
"We're about to start in Sheffield and Bradford," he said. "Every city will now obtain central storage and run a 'people's supermarket' as well as Fuel for School."
Fuel for School is the work of a group of food activists from The Real Junk Food Project who deliver surplus bread, fruit, vegetables and dairy products from supermarkets to schools, where it is used to feed hungry schoolchildren.
The food, which may otherwise have found its way to landfill, is used to feed 12,000 children a week.
The Real Junk Food Project is also working to expand its pay as you feel cafe movement. There are now hundreds of cafes around the country feeding people on food waste.
As with all the initiatives, customers are invited to pay for their meal in money, time and skills.
Food and drink news
Show all 35
"We need volunteers," Adam says of the new food waste supermarket. "Driving, weighing, sorting, stacking shelves, cleaning and much more. Lots of opportunities for people to get involved and give back."
According to an investigation by the Evening Standard, supermarkets are throwing away £230m of edible food.
The Independent's sister paper, the Evening Standard, has launched a campaign on food waste in London. Find out more here.
Join our commenting forum
Join thought-provoking conversations, follow other Independent readers and see their replies