Floren and Reuben Blake – the twins born five years apart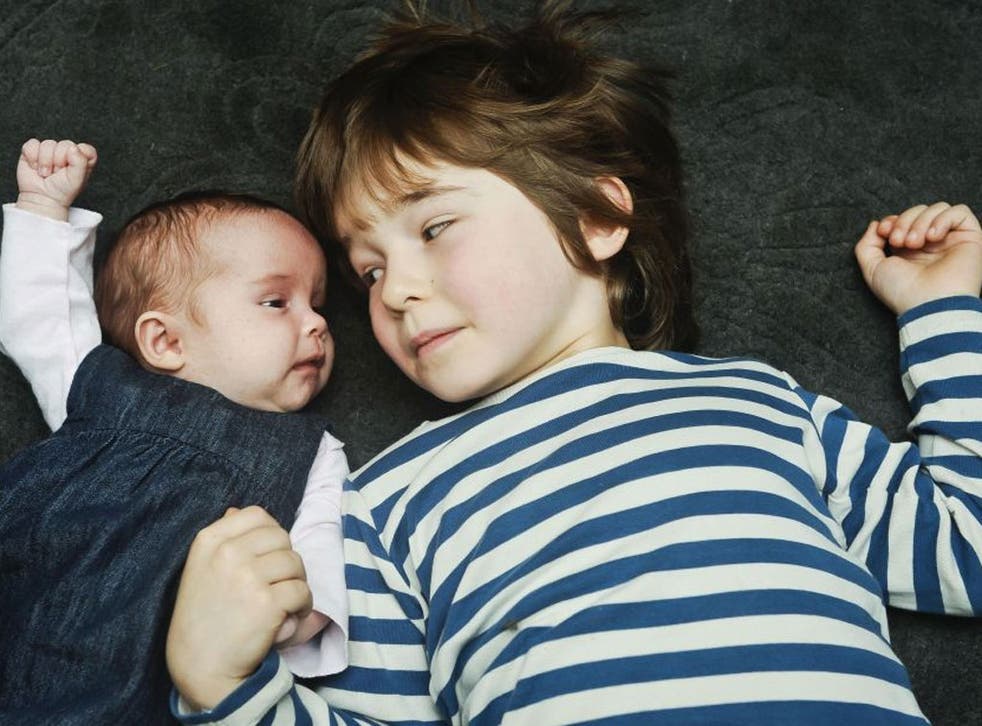 Jody and Simon Blake have spent the past couple of months showing off their twins Reuben and Floren to friends – and delighting in the looks of bemusement that greet them. Because while Reuben went back to school yesterday, his sister Floren will have to wait until 2017.
The children were born five years apart, but technically they are twins because they were born from the same batch of embryos.
Mrs Blake, 38, said her "surreal" journey to motherhood began in September 2005, when, unable to get pregnant, she was referred to a Bristol clinic for treatment. Five embryos were fertilised, and two implanted, resulting in Reuben's birth in December 2006. The remaining three were kept frozen, and used again when the Blakes, from Cheltenham, decided to have a second child last year. Floren arrived by Caesarean section on 16 November.
The happy parents said explaining the process to Reuben, who admitted that he had wanted a brother, had been a little difficult.
"He knows that she's been in the freezer – he likes to say she has been in the freezer with the chips and the chicken – so he is sort of aware that she is his twin, but obviously he doesn't really understand how it's all worked," Mrs Blake said.
His reserve and confusion overcome, Reuben has now taken to pushing the "mini version of him" around in a pram and showing her off to his friends.
Her 45-year-old father said: "She's quite a feisty little character. She's quite vocal, so she's already given us signs she's going to be quite a strong personality." He added: "You just can't comprehend that a life could come from some material that's been frozen for that length of time."
Mrs Blake said: "We remember the heartbreak of infertility and that never quite goes away." Her new life had made her feel "incredibly fortunate".
Reuben and Floren are not alone in being twins with an age gap. In 2010, a baby was born in the United States from an embryo frozen 20 years earlier, the longest time a fertilised egg has spent in storage before developing into a healthy baby. In 2005, Debbie Beasley gave birth to her third "triplet", baby Laina, whose siblings were already teenagers.
Join our new commenting forum
Join thought-provoking conversations, follow other Independent readers and see their replies