London flights cancelled as thick fog causes more Christmas travel chaos
Weather conditions likely to add to strike disruption over festive period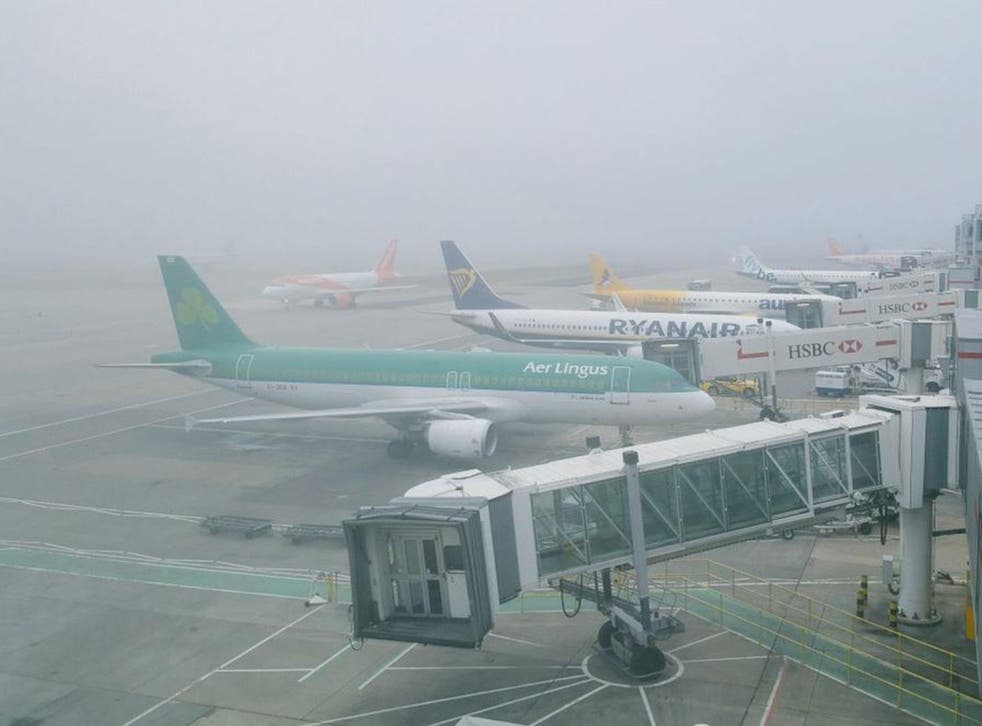 Thick fog is threatening to cause further travel chaos over the Christmas period, as flights are delayed and cancelled for the second day.
The Met Office issued a severe weather warning on Sunday and said reduced visibility could cause potentially hazardous conditions.
Heathrow and Gatwick airports have both been affected by the conditions over the weekend.
A Heathrow Airport spokesman said 30 flights had been "tactically cancelled" because of reduced runway capacity.
London City airport opened as normal however urged passengers to check the status of flights with their airline before travelling.
Meteorologist Luke Miall said: "There's no wind to help move it across, that's why it's persisting for quite some time.
"The fog was there throughout yesterday as well but it has become more widespread throughout the night.
"But I think as we go through the day we will see the fog start to move out."
Weather conditions will likely add to disruption caused by industrial action over the festive period, dubbed the "Christmas of discontent".
1,500 Swissport check-in staff, baggage handlers and cargo crew at 18 UK airports are planning a 48-hour strike from December 23 in a pay dispute.
Up to 4,500 British Airways cabin crew members based at Heathrow will also strike over pay on December 25 and 26 backed by Unite.
Join our new commenting forum
Join thought-provoking conversations, follow other Independent readers and see their replies