Forced marriage: Calls to helpline double in the past five years
The charity Karma Nirvana dealt with more than 8,268 calls for help last year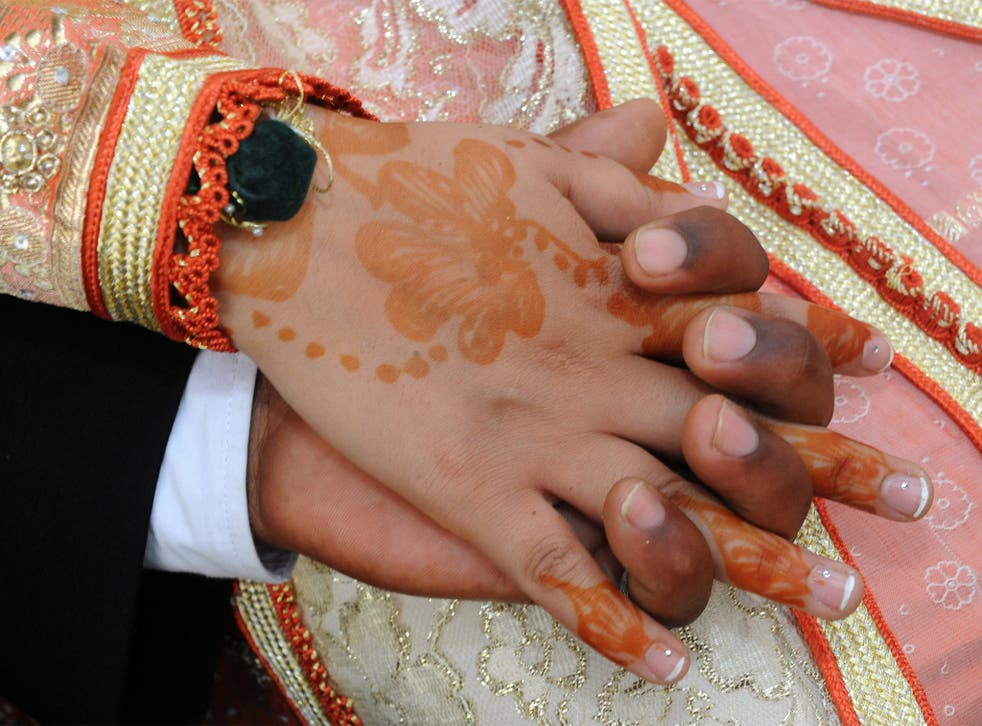 Calls to a helpline for victims of forced marriage and honour-based abuse have doubled in the past five years, The Independent has learnt.
The charity Karma Nirvana dealt with more than 8,268 calls for help last year – almost double the number in 2010. The charity says this is just "the tip of the iceberg," and gives an insight into the scale of the problem in Britain.
On Thursday, The Independent called for more action to be taken against perpetrators of forced marriage. More than a year after a law criminalising the practice came into force, there has been just one prosecution for it.
Jasvinder Sanghera, Karma Nirvana's chief executive, said: "This is hidden abuse and we're dealing with the tip of the iceberg. I dread to think how many people there are out there dealing with this. I believe that if you counted forced marriage and honour-based abuse together it could be in the hundreds of thousands at risk."
Commenting on revelations in The Independent about schools, social workers and police failing to help children who escape forced marriage, the Children's Commissioner for England, Anne Longfield, said: "Any forced marriage with anyone under the age of 18 is a child abuse issue and should be responded to by schools.
"It is really worrying that it is actually something that isn't understood, something seen as completely separate and it has to be seen as a child abuse issue, it has to be responded to by professionals."
Register for free to continue reading
Registration is a free and easy way to support our truly independent journalism
By registering, you will also enjoy limited access to Premium articles, exclusive newsletters, commenting, and virtual events with our leading journalists
Already have an account? sign in