Four-year-old who mispronounced 'cucumber' as 'cooker bomb' faced terror warnings, family say
The mother was baffled when nursery staff showed her the picture and said it was a 'cooker bomb' 
Saturday 12 March 2016 13:06 GMT
Comments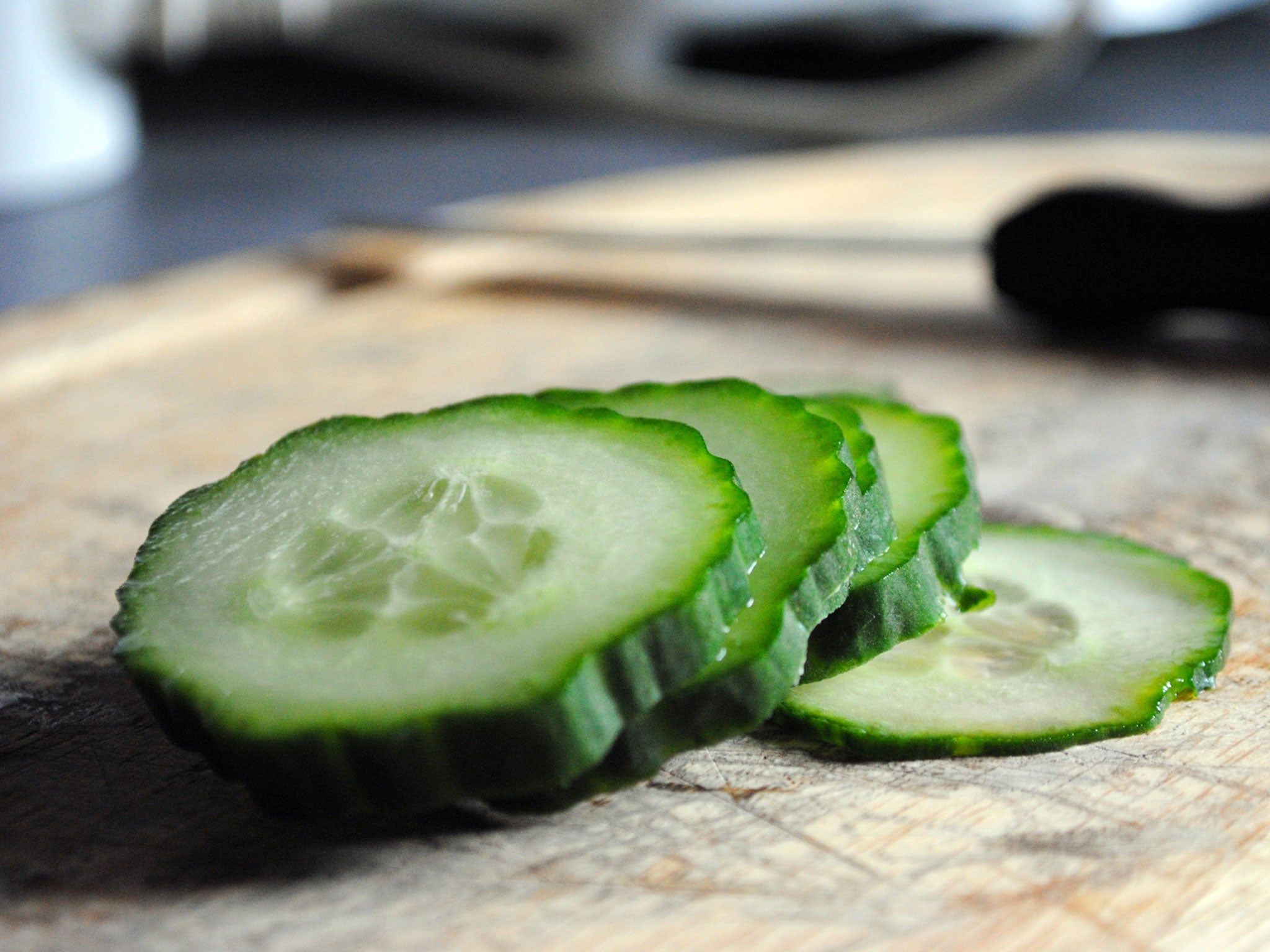 Nursery staff suggested referring a four-year-old boy to a counter- terrorism project after he mispronounced the word "cucumber" his family have said.
Concerns were raised by the nursery in Luton when the boy drew a picture of a man cutting a cucumber and mispronounced it as "cooker bomb".
The boy's mother, who has not been named, said that the staff showed her the picture and told her he had said it was a 'cooker bomb.'
She said that the confusion came from her son's mispronunciation of the word.
"I was baffled." She told BBC Asian Network Reports.
"It was until I came home and spoke to my husband and he said: 'Oh my gosh, she's obviously thinking he's saying cooker bomb."
The nursery referred the case to Channel, a Government counter-radicalisation programme, but the mother refused: "She was adamant I had to sign it and I said, 'well I'm not going to because I don't agree with what you've written', and I said ,I'm not a terrorist, my son is not a terrorist'."
The Bedfordshire nursery did not report the case to Channel but instead reported it to a panel which included police and social services.
The panel decided that there was no further need for action.
Earlier this year another child was investigated for accidently writing "terrorist" instead of "terraced" in a story.
Last July a law was implemented making it a school's legal obligation to report extremist behaviour.
Just under than 2,000 under 15-year-olds were referred to anti-radicalisation initiatives under the law between January 2012 and December 2015.
"Teachers are scared of getting it wrong. They think Ofsted is going to criticise them if they haven't reported these things and you end up the boy making the spelling mistake or the boy saying something in Arabic that then gets reported on." Alex Kenny from the National Union of Teachers told BCC Asian Network Reports.
There is a concern over cases caused by confusion.
"Our evidence is anecdotal at the moment. Whenever we talk about it to people the sense that there's confusion and a bit of fear around it is quite widespread." Said Mr Kenny
In a statement a spokesperson for the Department of Education said: "The prevent duty is entirely consistent with school's existing responsibilities and good schools will already have been safe guarding children from extremism and promoting fundamental British values long before the duty came into force. We have published guidance on the prevent duty and made a wide range of materials and advice available to the sector though our educator against hate website."
The mother was upset with the way her family was treated.
"Does that mean my kids will be taken away from me? As a mother that's the worst thing anybody could say to you."
"She said 'Oh they might not be. You can prove yourself innocent.'"
"It was a horrible day."
Join our commenting forum
Join thought-provoking conversations, follow other Independent readers and see their replies